Haunted By Remakes: Platinum Dunes Gets 'Halloween,' TV Gets 'Hellraiser,' Adam Sandler To Redo 'Summer School'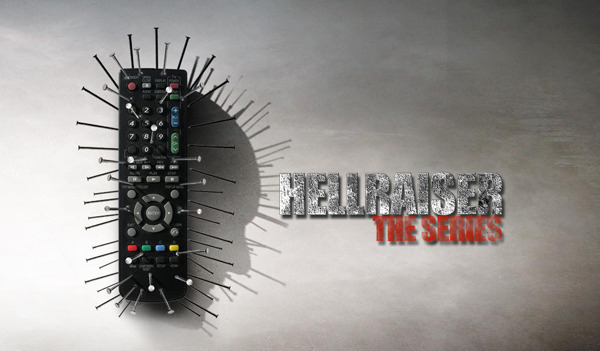 The future has been bleak for the Halloween series. There was once a plan for The Weinstein Company to follow Rob Zombie's two movies with a third movie, to be written by Patrick Lussier and Todd Farmer, but start dates and release dates for that movie have come and gone, and in general TWC seemed little interested in making a new film.
And now the Weinsteins won't make a new Halloween, as the rights have been sold to another company. Bloody Disgusting reports that Platinum Dunes is taking up the rights to Halloween, and will produce a new sequel, or another reboot, or something. The nature of the intended project is unknown. Supposedly the new film will not be in 3D, and it will not use found footage, and the suggestion is that Lussier and Farmer are out, too.
Given that Platinum Dunes has already remade other major horror franchises (Friday the 13th, The Texas Chainsaw Massacre, and A Nightmare on Elm Street) this is like collecting the final ace for a four of a kind. For them, at least. For us, given the way those other remakes went, it might look more like a bust hand.
After the break, Hellraiser goes to TV, and a comedy with a horror bent gets a remake.
Another horror series that has been on life support for years is Hellraiser. There was a chance a while back that some notable talent might come on board to totally reboot the story (not a bad idea, I think, and Lussier and Farmer were part of that process, too) but meanwhile the most recent incarnation was the lousy direct to DVD effort Hellraiser: Revelations. And now the series is going to TV.
Variety reports that Sonar Entertainment is developing a show "based on the cult British horror franchise. [Co-developer Eric] Gardner will exec produce along with Larry Kuppin, whose company New World Entertainment is behind the first two 'Hellraiser' pics."Sonar provides the header image and says,
One of the most successful (and terrifying) franchises in film history is ready for its weekly television debut. For over 25 years, fans have followed the exploits of an insidious villain named Pinhead, summoned from a nightmarish underworld by an ancient puzzle box. He will seduce you with power and tempt you with fear, until your soul belongs to him. Now, for the first time, a weekly series set in the fantastic realm of Hellraiser will thrill audiences worldwide.
So, what, will this be a sort of bloody S&M version of The Fugitive, with Pinhead chasing down curious humans who tamper with the box? (That's along the lines of what I'm hoping for.) The success or failure of this series, should it make it to air, will really be dependent in part on whether or not it is willing to take any risks and be a bit imaginative. What are the chances of that?
Finally, we have a remake that has horror overtones, at least. The 1987 comedy Summer School may have starred Mark Harmon as a gym teacher who has to prove his teaching ability by taking command of a summer school English class of losers. But the real heroes of the film were Dave (Gary Riley) and Francis, a.k.a. 'Chainsaw' (Dean Cameron), two horror nerds devoted to gore.
Start making your new cast predictions now, because Adam Sandler's company Happy Madison is in talks to take over the remake attempt that has been starting and stopping since 2005. At this point Sandler is only producing, and there are no actors attached. In fact, there isn't even a script at this point. I can't imagine, however, that many people being such big fans of Summer School that a remake will be infuriating, so I guess we can eagerly await news of a first draft. [THR]