Superhero Bits: Dark Knight Rises, Avengers, Green Lantern, Amazing Spider-Man, Disney World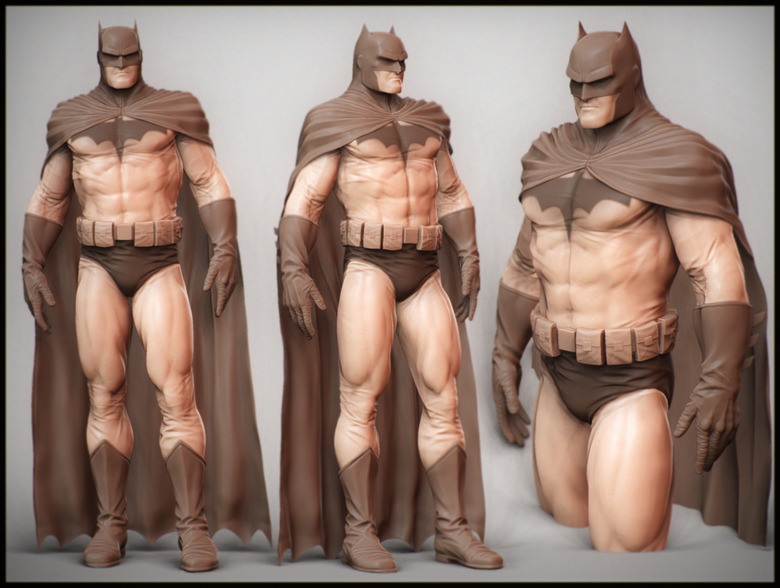 How is The Amazing Spider-Man like an internet troll? What are the Civil War seeds buried in The Avengers? Want to see The Avengers Monorail at Walt Disney World? Why are there Green Lantern toys coming to McDonalds? Who does Agent Coulson have a man-crush on in The Avengers? Interested in seeing a behind the scenes clip at an extra from The Dark Knight Rises Blu-ray? Would a sequel to Superman Returns have worked? Did someone actually eat 22-year-old Batman cereal and live to tell the tale? Read about all of this and more in today's Superhero Bits.
Note: Superhero Bits will be offline until Thursday.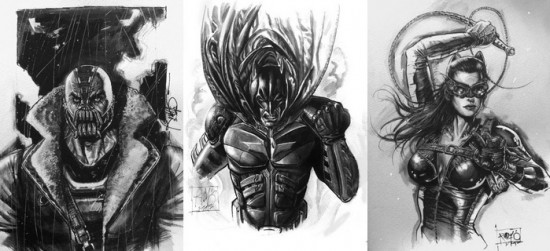 Dark Knight Rises art by Rudy Ao via Nolan Fans.Andrew Garfield compared Peter Parker in The Amazing Spider-Man to an internet troll in the new SFX Magazine (via Comic Book Movie).
You feel the power of it, the power of not being seen, the power of the mask. Peter becomes witty when he's got that protective layer. It's like he's on a message board. He's got the anonymity of the Internet within that suit, and he can say whatever the hell he likes, and he can get away with anything. He can f**k with people and there's no consequences because nobody knows who the hell he is. We all know how powerful and potentially dangerous that anonymity is.
Superhero Hype has posted a few low quality clips from The Amazing Spider-Man.Kevin Feige told Bleeding Cool the seeds of Civil War are in The Avengers:
You can obviously see that in the decades and decades of Avengers comics prior to the Civil War event, the conflict between the characters, the differences in world views of all the characters, that led up to what happened in Civil War, certainly that's in this movie, you can see how different Tony Stark and Steve Rogers are in a great way. In this movie the question is are they going to be able to stop fighting each other long enough to fight the bad guy. Civil War would someday be a great crossover eve but here it's more in the character interactions than a direct easter egg.
An Avengers monorail is coming to Walt Disney World. Read more at Disney Parks or...
.... just watch this video from Inside the Magic.
Everyone seems to love the old Batman: The Animated Series. Topless Robot says, "No" and lists the 10 worst episodes of the series.
Due to the amount of graphics and images included in Superhero Bits, we have to split this post over THREE pages. Click the link above to continue to the second page of Superhero Bits.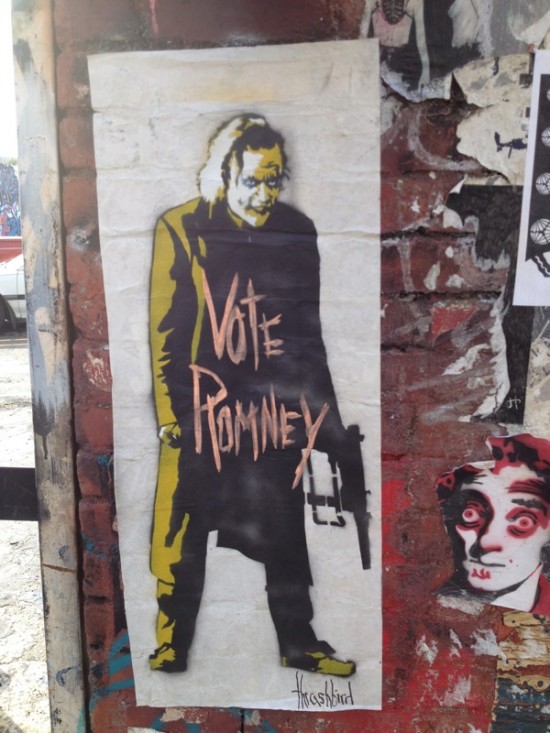 Check out this street art in downtown Los Angeles from MelroseAndFairfax.
ComicConnect (via THR) is auctioning off the check that purchased Superman.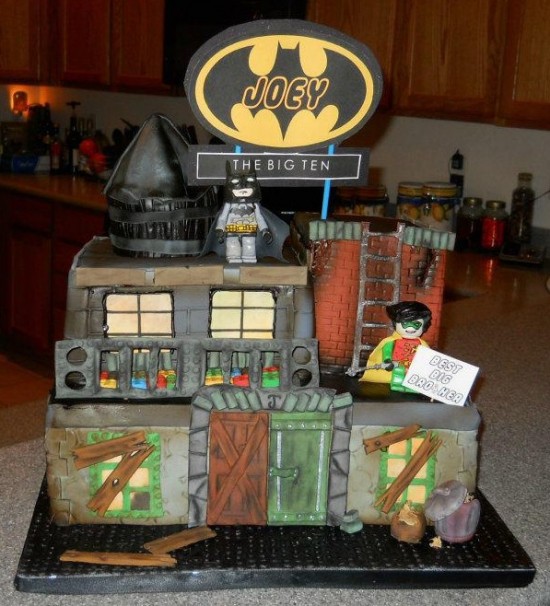 Batman + Lego + Cake = almost too much. Thanks to Mitchies Munchies via Between the Pages.Joss Whedon described a new "man crush" that Clark Gregg's Agent Coulson has in The Avengers. Click through to read, it's kind of a minor spoiler.Attack of the Batmobile(s)! from Josh Turchetta on Vimeo.Ain't It Cool News posted this video shot recently on the set of an upcoming Batmobile featurette that'll be on the Dark Knight Rises Blu-ray.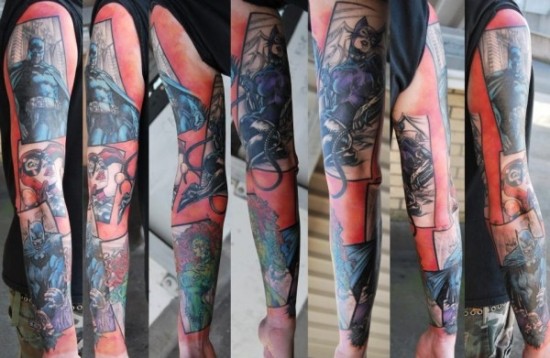 At this point, a superhero tattoo has to be pretty special to make this column but this Batman sleeve at F-Yeah Tattoos (via FG) qualifies.
Bleeding Cool has the details on the Marvel Augmented Reality app.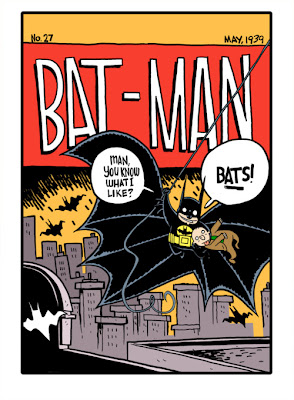 Cute Batman art by Jon Morris from Comic Book Resources via SuperPunch.
Blastr posted a gallery of DC Comics' new line of "geeky undergarments and superhero swimwear." Bikinis for the girls, boxer briefs for the guys.
Due to the amount of graphics and images included in Superhero Bits, we have to split this post over THREE pages. Click the link above to continue to the third page of Superhero Bits.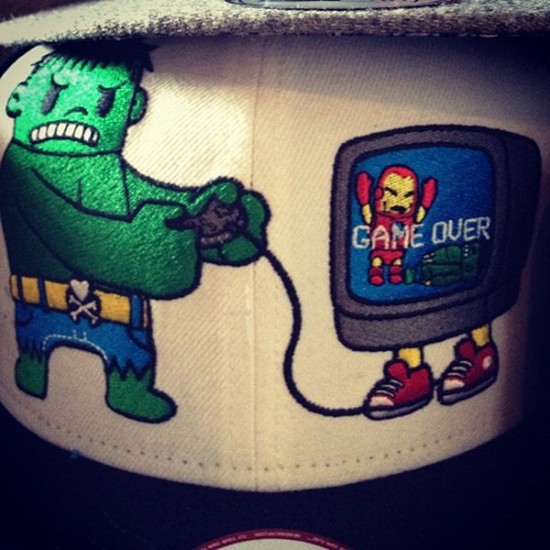 This upcoming hat by Tokidoki is kind of fantastic. Thanks to Gamefreaks via FG.
Gamma Squad lists nine reasons Scott Snyder and Greg Capullo's Batman is the best Batman comic in decades.
We all love The Avengers, but here are The Little Avengers! Thanks to Comic Book Movie for the heads up.
Actor Chris Judge has been doing the interview rounds lately and discussed getting injured while fighting on the set of The Dark Knight Rises. Comic Book Movie rounded up the audio and quotes, some of which contain spoilers.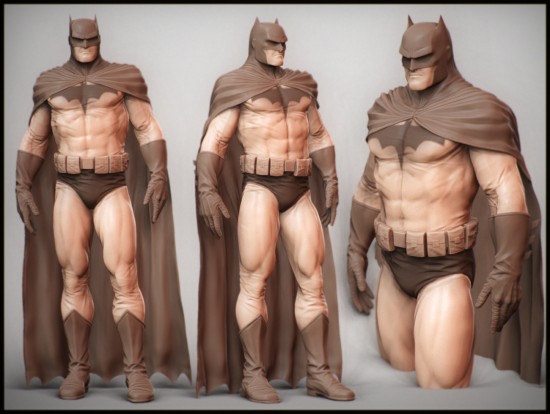 Baldasseroni did this cool CG Batman on CGHUG (via Geek Tyrant).
What does 22-year-old Batman cereal taste like? FoodJunk (via BoingBoing) performed the test so you don't have to.

Green Lantern is coming to McDonalds in Animated form tied to the new TV show. Check out more at Action Figure Insider.Movies.com has an article detailing the highs and lows of Superman Returns, including some hints at what could have been if a sequel had been made.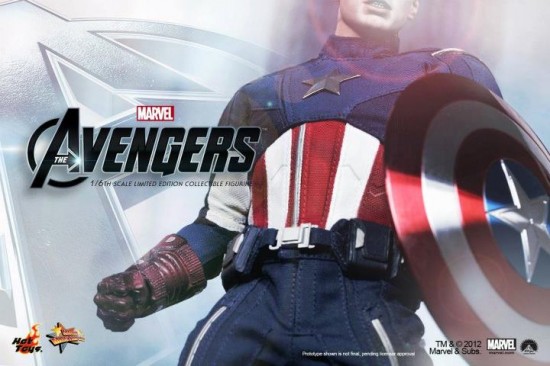 Nick Fury, Hawkeye, now Hot Toys is teasing Captain America as well.