AMC Will Allow Minors To See 'Bully' With Parental Permission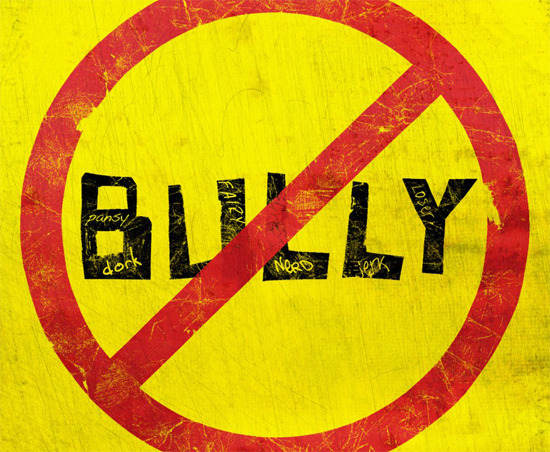 There's been a strange turn of events in the tale of The Weinstein Company's upcoming documentary Bully. The latest info was the film, which was in danger of being saddled with an R-rating the studio deemed unfair, would be released unrated and uncut. Normally, that would mean the film could not play in most major movie chains as they don't play unrated or NC-17 rated movies. However, in the case of Bully, AMC Theaters will allow minors in to see the film as long as they have written or verbal permission from a parent. Cinemark, on the other hand, will not show the film. [Update: And Regal, will treat it as an R-rated film.] There's more after the jump.
Variety reported on this odd exception to the rule AMC is making. If the film was simply rated R, a parent or guardian would have to accompany the minor into the theater. With the unrated Bully, though, all the kids need is permission, even via cell phone. Permission slips will also be made available on their website and at the box office.
AMC is the second larger movie theater chain in the country and Cinemark, the third largest, will not show the movie unless it's given an R-rated cut. Regal, the biggest chain, has not announced their plans with the film, which opens in a limited basis on March 30. [UPDATE: According to the Los Angeles Times, Regal has now revealed they will play the film but treat it as an R-rated movie.]
Directed by Lee Hirsch, Bully is a documentary on bullying in the United States.
The thing that's lost in all of this is if minors are actually going to want to watch a documentary about bullying. Probably not. If anything, they'll use the permission slips to get into the theater for Bully and go see Project X. Or they'll go into the theater and laugh because most kids are kind of evil like that.
Not to mention, having seeing the movie, it's not particularly special. It has some disturbing and real portrayals of bullying and is very heart-wrenching when it shows the story of families who lost their kids to the problem but it never rises above its simple, obvious, anti-bullying message. Bully is good, but not great.
Do you see this move as a surprise from AMC? Do you have interest in the film?