'ImaginOcean,' A New Animated Series Coming From Jim Henson Company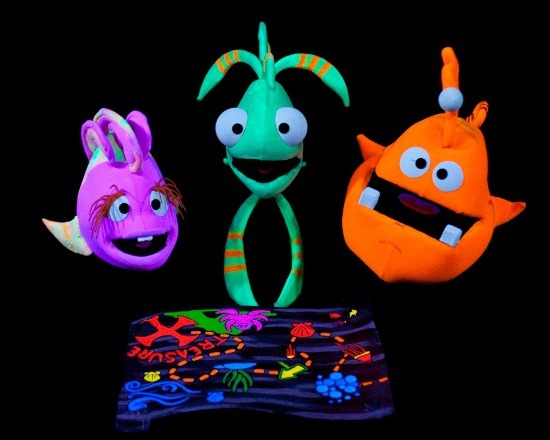 While we might be waiting a while for the Jim Henson Company to do a Fraggle Rock movie or bring The Muppet Show back to TV, they've just signed on to do an animated series. It's based on a family touring stage production called ImaginOcean, created by John Tartaglia, which follows three fish friends and their underwater sea adventures. Read more after the jump.
Deadline broke the news of Henson coming onboard with Jellyfish Jive Prods, which owns the rights to the show.
ImaginOcean is a glow in the dark touring stage production, which you can buy tickets to at its official site. Here's a description:
A one-of-a-kind live black-light puppet show, John Tartaglia's ImaginOcean is a magical undersea adventure for kids of all ages. Tank, Bubbles and Dorsel and three best friends who just happen to be fish, and they're about to set out on a remarkable journey of discovery. And it all starts with a treasure map. As they swim off in search of clues, they'll sing, they'll dance, and they'll make new friends, including everyone in the audience. Ultimately they discover the greatest treasure of all: friendship. Jam-packed with music ranging from swing to R&B to Big Band, John Tartaglia's ImaginOcean is a blast from the first big splash to the last wave goodbye.
Of course, that's for the stage show. Henson's Digital Puppetry Studio will animate the characters and put them into all new adventures if the show gets fully produced and picked up.  Here's a video promoting the show that'll give an idea of the tone and look of the show: