Casting Bits: T.I. May Join Tom Cruise In 'We Mortals Are;' Christopher Meloni In 'Small Time;' Jason Ritter, Gillian Jacobs And More In 'Teddy Bears'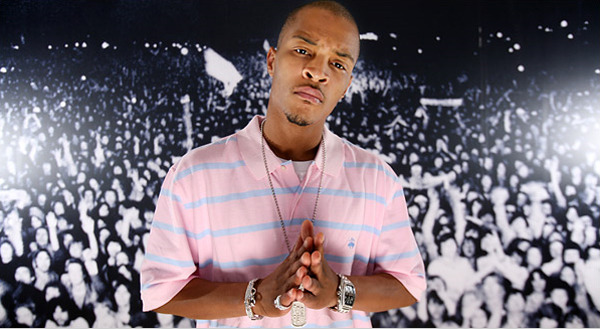 Rapper T.I. has done a few movies (Takers, American Gangster, ATL) but has had his cinematic aspirations derailed by little things like county jail and federal prison stints. But he's back at work, and in an interview conducted at SXSW, T.I. said that he's got a couple of film projects on the horizon.
Specifically, the rapper said "there is a Marvel Comic franchise that [has] been inquiring about my availability for some time," and "we also have a new Tom Cruise film with Doug Liman... I have that as well, on the horizon." That would be We Mortals Are, once titled All You Need is Kill, the film in which Cruise plays a soldier in a future war who is killed, but has to relive his last hours, Groundhog Day-style, over and over again. I liked one draft of the script quite a bit; the film could be a wild, action-packed and slightly weird experience.
Check the video interview after the break, and get news of Christopher Meloni's new indie, and the dark comedy that has recruited actors like Gillian Jacobs and Ned Beatty.
Christopher Meloni will play a used-car dealer in the indie Small Time, written and produced by 24 co-creator Joel Surnow, who has spent some serious time trying to get this personal, semi-autobiographic passion project off the ground.
The film is set in LA, and will follow Meloni's character dealing with pretty regular stuff: an ex-wife he still loves and a son who wants to skip college and enter the family business. Devon Bostick (Diary of a Wimpy Kid) is in talks to play the son, and Dean Norris (Breaking Bad) may play Meloni's business partner.
Surnow wrote the script in 1976, co-writing the first draft with the late Randall Wallace, in part as a way to honor his father, a drape salesman. The role could be a good one for Meloni, as it will foreground his strong everyman characteristics, and perhaps allow him to play with some nuance in family scenes that goes beyond what he's typically asked to do on Law and Order: SUV.  [Variety]
Finally, the dark comedy Teddy Bears has just scored scads of new talent: David Krumholtz, Melanie Lynskey, Jason Ritter, Gillian Jacobs, Zachary Knighton, Ahna O'Reilly, and Ned Beatty are all in the film.
The film starts shooting next week from a script by Thomas Beatty, who will co-direct with Rebecca Fishman. The married pair are basing the film in part on experiences they had prior to marriage. The film follows "three couples who head to the desert to help a friend heal after the death of his mother. They would do anything for him — except for the one thing he wants." [Variety]