Rumor: New TMNT Film Simply Titled 'Ninja Turtles,' Characters May No Longer Be Teenagers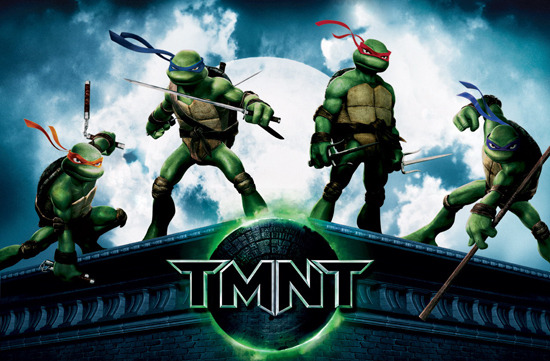 I'm beginning to think that Michael Bay and his cohorts at Platinum Dunes are brilliant marketers. We're more than a year away from the release of the new Teenage Mutant Ninja Turtles film that Bay and Dunes are producing, with Jonathan Liebesman (Wrath of the Titans) directing, and there have been headlines about the project every day for the past few days. What was viewed as a weird reboot project with an unlikely creative team has turned into something that many people are talking about, even if the conversation right now is generally negative.
It started when Bay said the Turtles are "from an alien race," which caused an uproar amongst fans. Now just about everyone who could chime in has, from the original TMNT creators Kevin Eastman and Peter Laird, to various actors involved in the franchise in the past, all the way down to Bay and Liebesman.
Now there is a rumor that the film is simply called Ninja Turtles, and that the characters are also not teenagers. Does this mean there won't be any marketing tie-ins with national pizza chains?
Bleeding Cool says of the title change,
We haven't been able to get a definite statement as to why this title change is occurring, and our sources are not 100% clear on whether or not the Turtles will indeed be adolescents. One of our sources has said: "It seems to be driven by marketing. Think of John Carter and how Disney wouldn't allow for a title with either "Princess" or "Mars."
This is just rumor at this point, and right now I'm aligned with Michael Bay more than anyone else, as he recently advised anyone concerned about the film's development to "take a breath, and chill."
And with this weird concerned, negative conversation going on about the film right now, all the production needs to do is release an image or two, or a story synopsis, that suggests everything is in fact going to be just as fans want it to be, and perception will quickly swing back towards the positive. Or are all involved really changing things up to make the characters more broadly appealing?