Terrence Malick Gives The Title 'Lawless' To John Hillcoat For The Movie Formerly Called 'Wettest County'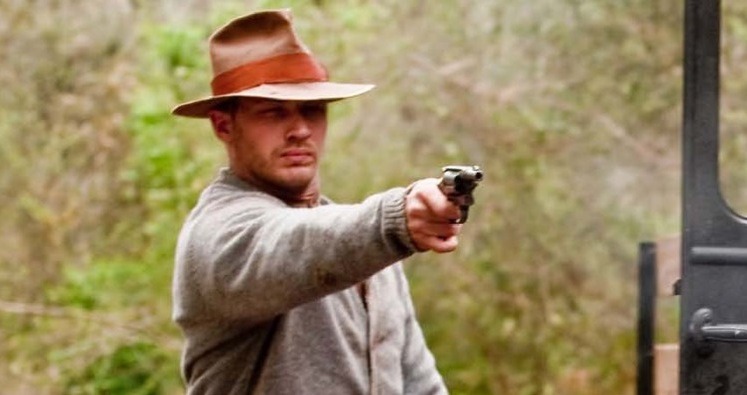 A couple years ago John Hillcoat (The Road, The Proposition) stared the process of adapting Matt Bondurant's novel The Wettest County in the World. The film stars Tom Hardy, Shia LaBeouf, Jessica Chastain and many more in the story of a bootlegging family. The title was soon shortened down to The Wettest County. But now, just a bit prior to the film's August 31 opening, the movie has a new title: Lawless.
Trouble is, Lawless is what Terrence Malick had been planning to call one of his two films he's shooting this year with Christian Bale. The good news is, Hillcoat's team asked for the name, and Malick graciously gave it up.
Word of the title change surfaced yesterday, when The Weinstein Company reflected the title on its website, as noticed by The Playlist. But this isn't an example of Harvey Weinstein strongarming his way to get the title. Producer Lucy Fisher told EW that they asked, and Malick gave:
We'd always wanted the title Lawless, but it was always unavailable to us. [But] Terry very graciously gave us the go-ahead to use it... Because, he said, he's a fan of John's. He gets a special thank you in the movie.
The Malick film is in pre-production, and is set to also feature Ryan Gosling, Natalie Portman, Cate Blanchett, and Rooney Mara. It is currently untitled.
This sort of thing has happened before. The most famous example I can think of happened when David Cronenberg was developing the film that became Dead Ringers. He was using the title Twins, and right around the same time Ivan Reitman, who had produced some of Cronenberg's early work, wanted to make a comedy called Twins starring Danny DeVito and Arnold Schwarzenegger. The two worked out a deal, and the original Twins became Dead Ringers — a much better name for the film.