New Projects: 'The Departed' Screenwriter William Monahan Directing 'Mojave,' Catherine Hardwicke Making 'Diamond'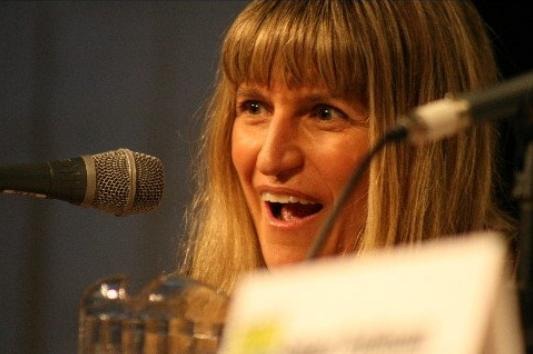 Catherine Hardwicke, who made the first Twilight film a few years back, and followed that with Red Riding Hood, is looking back towards the indie circuit. She's about to make Plush, a thriller with Evan Rachel Wood, and as a potential follow-up she's developing a gangster film set in '60s London.
The new film is called Diamond, but it hasn't been fully scripted yet; Joe Shrapnel and Anna Waterhouse are writing, and we probably won't see cameras roll on this before 2013. Hardwicke began her career as a production designer, so I'd like to see how she approaches visualizing '60s London for this one. [ScreenDaily]
After the break, The Departed screenwriter and London Boulevard director William Monahan sets up his next directing gig.
William Monahan's directorial debut, London Boulevard, didn't make very big waves as it slowly released around the world. Perhaps he'll have better luck with his sophomore effort, which will likely be a film called Mojave.
Deadline says Monahan wrote the crime thriller, and is planning to shoot the movie in August. He's bakced by Atlas Independent, a new arm of Atlas Entertainment, which is run by Charles Roven (The Dark Knight, Man of Steel). William Green is running Atlas Independent.
We don't have any more info on Mojave at this point, but with that backing, Monahan could end up pulling together a noteworthy cast.