Wes Anderson And Laika Use Stop-Motion Robots To Sell Sony Stuff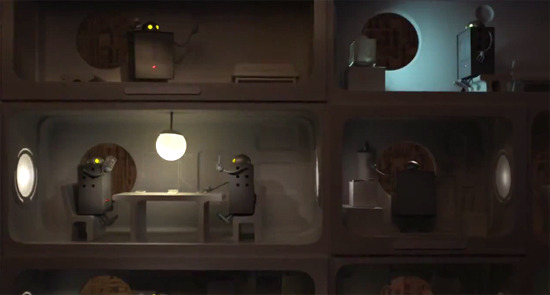 We just showed you a teaser for a series of Sony Xperia ads directed by Wes Anderson and animated by Laika (Coraline, ParaNorman). Now we've got the first one, and it's a bit like the original Aardman Animation Creature Comforts spots. Kids were interviewed (or given a script to read) and then Laika used stop-motion to animate their oh-so-charming explanations of how Sony's phones work.
Sure, it's an ad, but there is a recognizable Anderson impulse at work here. And Laika's animation, as always, is pretty wonderful. Check out the spot below.
Here's the 'making of' once more: