Casting Bits: Abigail Breslin In 'The Hive', Adam Pally In 'A.C.O.D.', Marcia Gay Harden In 'Get A Job'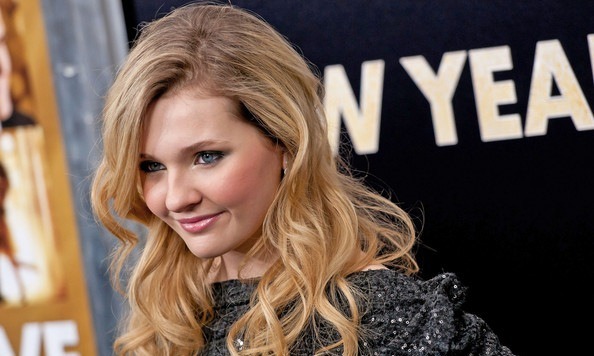 Brad Anderson's The Hive has cast its first non-Halle Berry role. Abigail Breslin has just signed on to the Rich D'Ovidio-scripted thriller, which will enter production in Los Angeles this summer. Berry plays a 911 call operator who comes face-to-face with her own worst fears as she tries to save a teenage girl (Breslin) from a vicious killer.
Breslin's switched easily between genres over the course of her career, but she has relatively few straight-up thrillers under her belt so The Hive represents a bit of a change of pace for her. Breslin is currently shooting Ender's Game, from director Gavin Hood. [Variety]
After the jump, the stellar comedic cast of A.C.O.D. somehow gets even better, and Marcia Gay Harden gets a job in Get a Job.
Scott leads the film as Carter, who was once involved in a study about children of divorce. When he heads back in for a present-day follow-up, the move sends waves throughout his family. Pally will play a supporting role, but the specifics have not been revealed at this time. Also starring Clark Duke, Ken Howard, and Jessica Alba, A.C.O.D. is currently shooting in Atlanta. [EW]
And speaking of fantastic ensembles: Marcia Gay Harden has boarded Dylan Kidd's Get a Job, about four recent college grads who discover that the working world isn't quite what they expected for. Miles Teller (Rabbit Hole), Nick Braun (Prom), Christopher Mintz-Plasse (Superbad), and Brandon T. Jackson (Tropic Thunder) will play the four pals, while Anna Kendrick and Bryan Cranston have been cast as Teller's girlfriend and father, respectively. Alison Brie and Jay Pharoah also star.
Harden, who was most recently seen in Tony Kaye's Detachment, will play the demanding VP of an executive placement firm. Get a Job is currently filming in Los Angeles, and will likely hit theaters sometime next year. [THR]