Sequel Bits: 'G.I. Joe: Retaliation,' 'Beetlejuice 2,' 'Star Trek 2,' 'Muppets 2'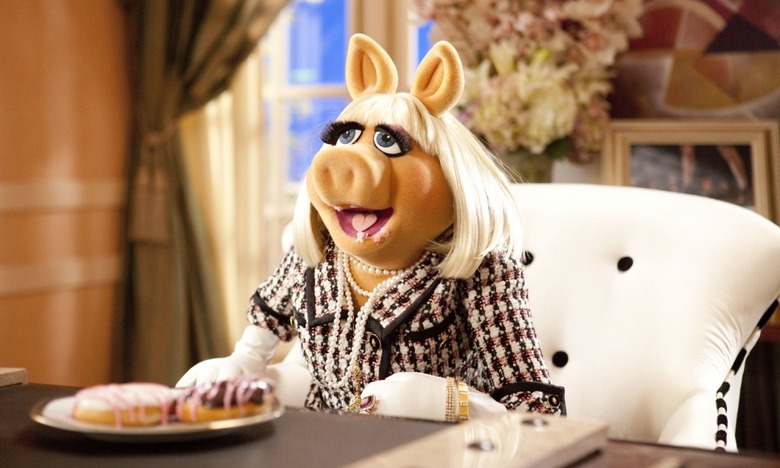 In this edition of Sequel Bits, you can read about the following:
Miss Piggy confirms a Muppets sequel is in the works.
Aerosmith will have a song on the G.I. Joe Retaliation soundtrack.
There's a chance Johnny Depp could show up in Beetlejuice 2.
A new, stricter fashion sense may have been implemented for Star Trek 2.
If The Muppets was successful, there was no way Disney wasn't going to make a sequel and, of course, that's exactly what's happening. We've already heard that Jason Segel won't be a part of it but his writing partner Nicholas Stoller is hard at work on the script with director James Bobin. So while that in itself is a pretty good confirmation a sequel will happen, there's just something nice about hearing Miss Piggy say it too. Thanks to Movies.com for the following interview.
When Aerosmith last invaded summer movie theaters, it was 1997 and their song "I Don't Want to Miss A Thing" was a massive, massive hit from Michael Bay's Armageddon. They're back at it this summer with a song called "Legendary Child" that'll be on the soundtrack to G.I. Joe: Retalliation. It's not exactly a new song, though. It was actually cut off one of their most popular records, Get a Grip, and was recently revamped. Read more about it on The Playlist.
Johnny Depp obviously loves working with Tim Burton as the pair are coming up to nearly 10 movies together including the soon to be released Dark Shadows. That film was written by Seth Grahame-Smith who is also writing another potential Burton film, Beetlejuice 2, later this year. MTV spoke to him about the film and asked if Johnny Depp could show up as he's such a big Burton guy. Grahame-Smith didn't deny it. Watch the video here.
Get More: Movie Trailers, Movies Blog
Finally, Blastr (via Trek Movie) made a keen observation regarding the very non-spoilerish photos that have been leaking from the set of J.J. Abrams' Star Trek 2. The photos are nothing more than actors like John Cho and Zoe Saldana walking from their trailer to the set with coats on to cover up their costumes.But, unlike the last film, it seems as if Saldana's character Uhura, is not wearing a skirt as usual.
Unfortunately, it doesn't seem like there was a sexual harassment case involving Kirk or Spock or anything of that nature. An update to the story says these are variant uniforms used for a specific part of the movie and not a the primary ones.