Cool Stuff: Edgar Wright Triple Bill Mondo Poster By Kevin Tong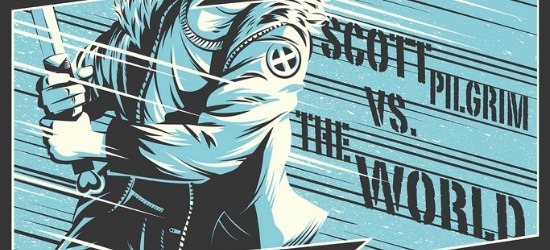 This post really doesn't need much set up. Mondo has commissioned awesome artist Kevin Tong to do a poster for a triple bill of Edgar Wright films happening this weekend in Austin. Meaning, one Mondo poster includes Shaun of the Dead, Hot Fuzz and Scott Pilgrim vs. the World. Is it better than Alex Pardee or DKNG's poster on the same subject? It's debatable. But they're all sick. Check it out after the jump.
The poster comes courtesy of Edgar Wright's blog. It's a 24 x 36 with an unknown edition size.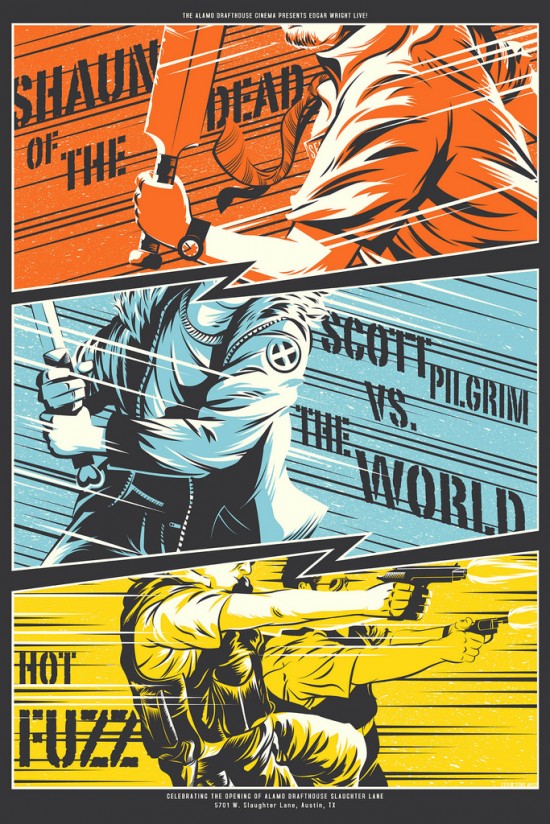 The poster will be on sale at the amazing (I was there at SXSW) Alamo Drafthouse Slaughter Lane this weekend for the mostly sold out Edgar Wright screenings you can read about here. If there are any left over, which is doubtful, they'll likely come online in a few weeks. Follow @MondoNews just in case.