Student Sneaks Onto 'Skyfall' Set And Shoots Video Of A Fight Scene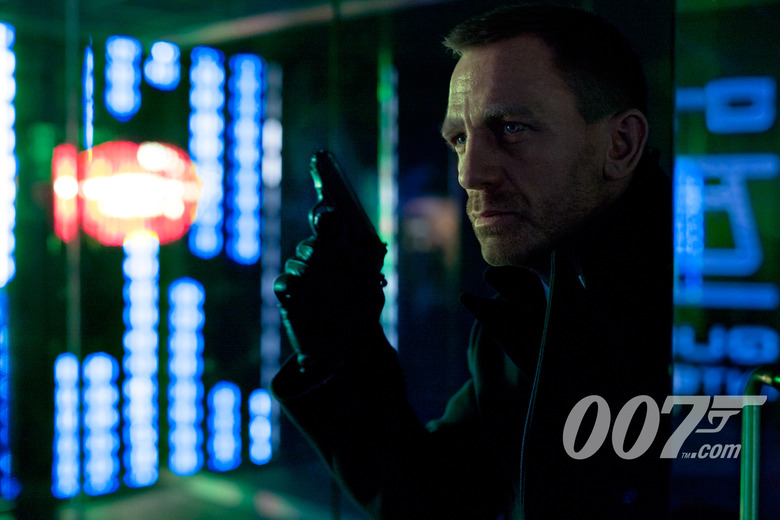 A high school student in Turkey dressed up as a train station worker and shot some guerrilla style footage from the set of Sam Mendes' entry into the James Bond series, Skyfall. He then gave the footage to CNN Turkey and the result is an interesting behind the scenes look at what seems to be an intricate and dangerous practical action scene.
Unfortunately, the whole thing is in Turkish so we can't understand a lot of the details. But, if a picture is worth a thousand words, then there is more than enough in this video to go around. I'll avoid saying exactly what's happening in the video until after the jump because it could obviously be considered a spoiler.
Thanks to Ain't It Cool News for first posting this video from CNN Turkey. Here it is. Beware of possible spoilers.
The majority of the footage seems to be Daniel Craig, or possibly a stunt double, fighting a baddie on the top of a train who will be swinging a chain. Of course, the train is stationary here because it's rehearsals (I believe you even see Mendes talking to the actors on the roof a few times) but, from the additional shots, you see the camera rig on the moving train that will obviously be used once the scene is shot for real. Very cool stuff.
And I assume the male who is interviewed for a majority of the piece is the student to snuck onto the set and shot this footage before getting kicked off.
Can you pick anything else out of the video that I'm missing?
Skyfall, starring Daniel Craig, Judi Dench, Javier Bardem, Ralph Fiennes, Albert Finney, Berenice Malohe and Naomie Harris is directed by Academy Award winner Sam Mendes. It opens in the U.S. on November 9th.