Slashfilm Presents A Free Screening Of 'The Cabin In The Woods' In San Diego With Q&A, Giveaways And More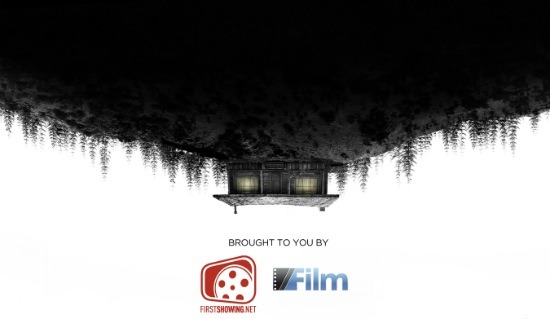 The time is almost here. You've been waiting literally years to discover the secrets behind writer/director Drew Goddard and co-writer Joss Whedon's horror film The Cabin in the Woods and now, Slashfilm is partnering with FirstShowing.net and Lionsgate for a special advanced screening of the kick-ass, mind-blowing movie. It'll take place April 9 in San Diego, California and after the film, stars Amy Acker and Kristen Connolly will be on hand to answer your questions. There will be also special themed posters, t-shirts and more.
For a look at the specially created poster for the evening, as well as how to get your free tickets, check out the links after the jump.
The screening is at 8 p.m. April 9 at the AMC Mission Valley Theater, 1640 Camino Del Rio North, San Diego, CA 92108.
For tickets, you'll need the below pin code and then head either to the below Facebook page or direct link, insert the code and you've got yourself tickets.
PIN: CITW-FIRSTSHOWING/SLASHFILM
Link to Facebook tab: http://www.facebook.com/TheCabininTheWoods?sk=app_296421860428866
Direct Link: screenings.discoverthecabininthewoods.com/SanDiego
The tickets are one per person so make sure to get your friends to put in their own information and unique emails. Also, we'll be giving out more tickets than the theater holds so you should get to the event a little early to ensure you get in.
Check out the exclusive poster for the event.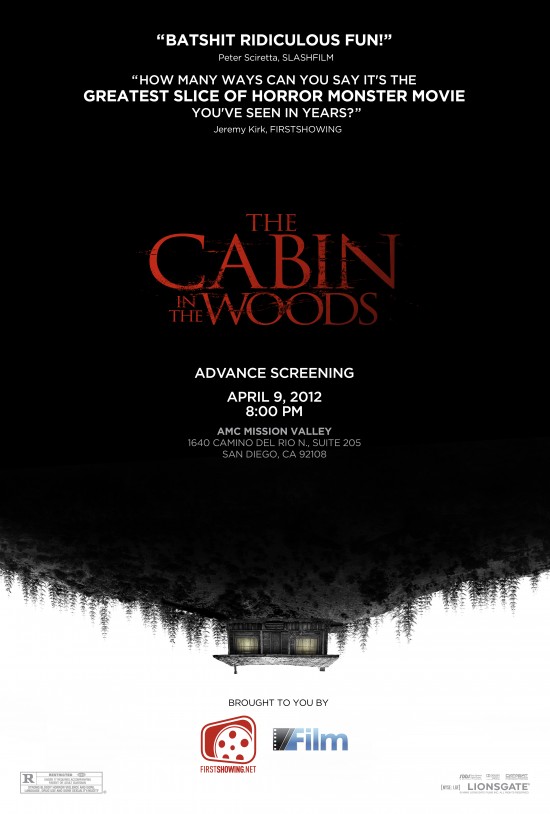 We hope to see a bunch of you guys out there for what's sure to be an awesome screening. Put any questions you have in the comments and maybe, just maybe, there will be some kind of meet up after the film.