Watch A Teaser For Mark Millar's Comic 'Supercrooks,' Directed By Nacho Vigalando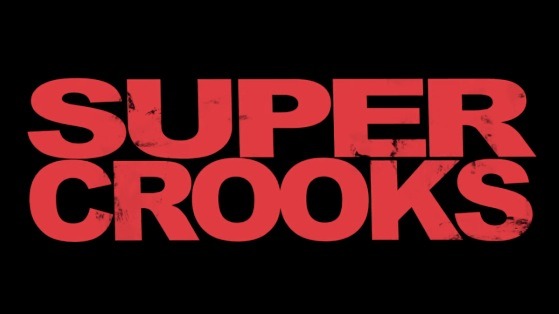 Almost a year has passed since we first heard about Supercrooks, a new comic written by Mark Millar (Kick-Ass, Wanted) about eight super villains who travel to Europe to pull off a heist. At the time, director Nacho Vigalando was already attached to direct a film version of the comic even though the comic had yet to be released.
Fast forward to now and Supercrooks #1 is set to hit comic book shops this week. Written by Millar but co-created and drawn by Leinil Yu, pages from the comic have popped online as well as a video, directed by Vigalando, that teases what can be expected in the book. Check it out below.
The Hollywood Reporter posted this teaser for the comic, directed by (and starring, you'll notice) Nacho Vigalando.
And the Los Angeles Times posted several pages from the comic, here are the first four. Head there for a few more.
Speaking with the LA Times, Millar said he and Vigalando recently finished the script for the film and news on when it might go into production would be coming soon.
As for the set up, he said it always bothered him that super villains committed crimes in cities manned by superheros like Superman, Batman or Spider-Man. Why did they never go anywhere else? That's the set up for Supercrooks. Here's Millar:
A gang of super-villains decide to go and pull the biggest heist of their career in Spain because, let's face it, there's no Captain Spain. Stylistically, it's like a Guy Ritchie movie or 'Thunderbolt and Lightfoot,' a gang of very likeable, blue collar thieves who just hit on a good idea and try to make some dough after years of getting busted by the superheroes. It's basically the X-Men meets Ocean's 11 and I think that's what excited Platt's office because it's a great chance for a big ensemble cast and I always like these fish out of water stories. American super-villains trying to pull a job in Spain just kind of writes itself.
I'm curious to find out if Vigalando will use the verite style he used in the above clip in the film or if it's more on the big, epic, superhero movie scale one would expect after reading the above quote. Hopefully we don't have to wait too long to find out.