Woody Allen's Latest Gets New Title And Release Date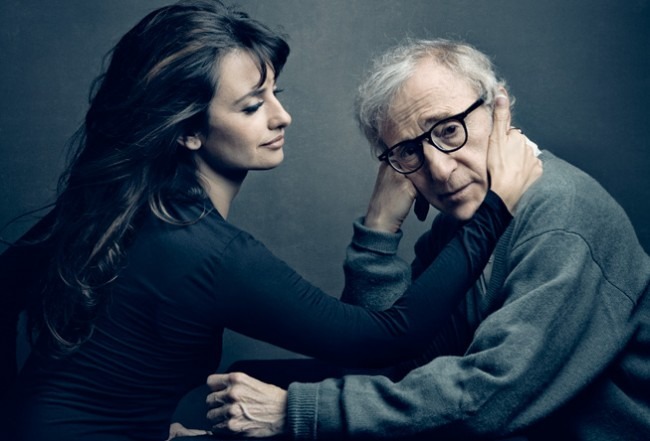 Following up his most financially successful film to date, recent Oscar-winner Woody Allen has his next film all but ready to go. It was going to be called Nero Fiddled but distributor Sony Pictures Classics announced the title has changed to To Rome With Love and it'll be released June 22. Read much more after the jump. 
Variety broke the news on the film, which stars Allen himself as well as Alec Baldwin, Roberto Benigni, Penelope Cruz, Jesse Eisenberg, Greta Gerwig and Ellen Page in a story "about a number of people in Italy — some American, some Italian, some residents, some visitors — and the romances and adventures and predicaments they get into."
In a statement, Sony Pictures Classics gave the following reasoning for the title change:
Nero Fiddled, while an appropriate and humorous phrase in the U.S., is not a familiar expression overseas and many international territories preferred a more globally understood name.
That's for sure. Plus it obviously evokes both good and bad memories. There's To Sir, With Love, the classic 1967 film starring Sidney Poitier and From Paris With Love, the 2010 John Travolta action bomb.
No matter what the title, though, two words are more important than any: Woody. Allen. And if this film is like the last few movies he's made set in Eurpoean cities (Match Point in London, Vicki Cristina Barcelona and Midnight in Paris) then you could call it "Finding Nero" or "Untitled Woody Allen Rome Movie" and I'd be excited for it.
The June 22 release date puts it up against significant competition, however. On the large budget, Hollywood side there's Abraham Lincoln: Vampire Hunter and Brave, two movies that likely won't cut into Allen's audience. But there's also Focus' Seeking A Friend For The End of The World with Steve Carell and Keira Knightley that's starting to get some buzz and could split the independent audience.
What do you think of the title and do you think it's a smart day for the film to open?