'Piranha 3DD' Red-Band Trailer: Not Actually All That Nasty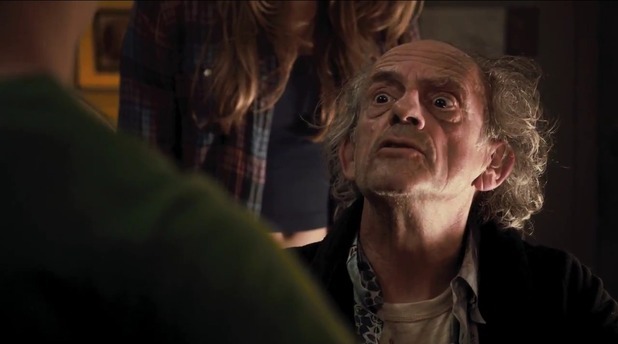 You knew this was coming. Did you think the first trailer for Piranha 3DD exhibited far too much good taste? (Unlikely, but you never know.) If so, this red-band version... actually will probably leave you thinking the same thing. It is more or less the same trailer, with perhaps a bit more blood and quite a few added naked people. One doesn't hire strippers as lifeguards to have them keep their suits on, I suppose.
Check out all the, uh, action below.
There are implications of some fun, stupid, gory stuff in there, but the selling point is still Christopher Lloyd, who seems to know exactly what sort of movie he's in.
Piranha 3DD hits on June 1. It features Danielle Panabaker, Matt Bush, Chris Zylka, David Koechner, Meagan Tandy, Paul James Jordan, Jean-Luc Bilodeau, Hector Jimenez, Adrian Martinez, Clu Gulager, Gary Busey, Katrina Bowden, Christopher Lloyd, Ving Rhames, Paul Scheer and David Hasselhoff. Saw 3D writers Marcus Dunstan and Patrick Melton wrote Piranha 3DD.
Having awoken from their spring break extravaganza at Lake Victoria, the swarm heads upstream where they look to make a meal out of Big Wet, a local water park where when it comes to fun, nobody does it wetter! Thought they came to get wet, get loaded and get some, the staff and patrons get more than they bargained for when they must face the fiercest, most bloodthirsty piranhas yet. Lead by the strong-willed, studious Maddy and her friends, Barry and Kyle, the trio must dive in and take on these man-eating creatures using every ounce of their being...but can they be stopped?
[IGN]