Casting Bits: Gerard Butler In 'Olympus Has Fallen', Ty Burrell In 'Mr. Peabody & Sherman', Thomas Horn In 'Space Warriors' And 'Joe's Mountain'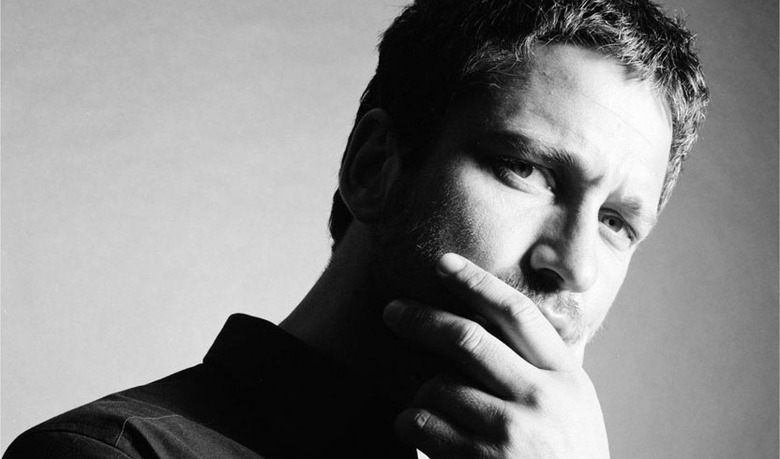 Even his brief stint in rehab doesn't seem to have slowed down Gerard Butler much at all. With Movie 43, Playing the Field, and Of Men and Mavericks all due out this year, and Hunter Killer, Thunder Run, Brilliant, and How to Train Your Dragon 2 already on his upcoming slate, the Scottish star has booked yet another role. Described as "Die Hard in the White House," Olympus Has Fallen will see Butler starring as an ex-Secret Service agent who's called upon to serve his country once more when terrorists take over 1600 Pennsylvania Avenue.
Butler is also set to produce the action thriller from newbie writers Creighton Rothenberger and Katrin Benedikt, which is set up at Millennium. No director has been announced at this time, but with production scheduled for a September start we expect we'll hear some news on that front soon. [THR]
After the jump, Phil Dunphy replaces Tony Stark, and that Extremely Loud and Incredibly Close kid gets two more jobs.
Burrell will voice Peabody, a brilliant dog. Max Charles, who'll appear as a young Peter Parker in this summer's The Amazing Spider-Man, will voice Peabody's "pet boy" Sherman. Rob Minkoff (The Lion King) is directing from a script by Craig Wright, which sees the titular pair trying to set things right after certain changes caused by their time machine threaten to destroy the space-time continuum. [THR]
After making his big-screen debut in the Oscar-nominated Extremely Loud and Incredibly Close, former Jeopardy! star Thomas Horn is now pressing onward with two more features. The 14-year-old actor has been cast in Sean McNamara's Space Warriors, which centers around five kids at NASA's space camp who must save the day when things go awry at a space station.
Horn will then move into Chuck Rose's Joe's Mountain, which stars Kris Kristofferson as a former lothario who changes his ways after recovering from cancer. Kristofferson's character then takes a sick boy (Horn) under his wing, bringing him to a magical lake in an attempt to heal his bad lungs. [Deadline]