Superhero Bits: Batman Live, The Avengers, WonderCon, Wonder Woman, Stan Lee, Silver Surfer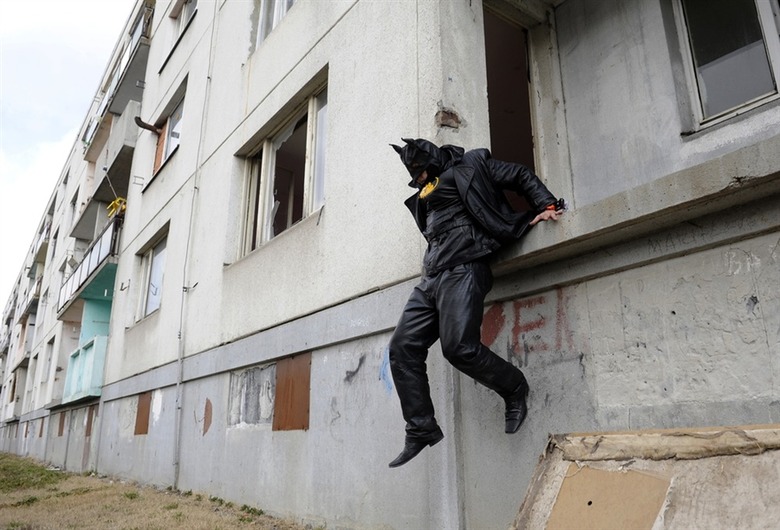 When will Batman Live make its way to the United States? Want to see a full infographic of every single Batsuit of all time? How about a new photo of Joss Whedon on the set of The Avengers? What does a stunning blonde model look like in Wonder Woman lingerie (with overly cautious NSFW warning?) Anything going on at WonderCon you should know about? Why does Stan Lee think Marvel is better than DC? Has someone done a new Sweded version of The Avengers trailer? Why does Damon Lindelof love Spider-Man? And will the real Silver Surfer please stand up? Read about all of this and more in today's Superhero Bits.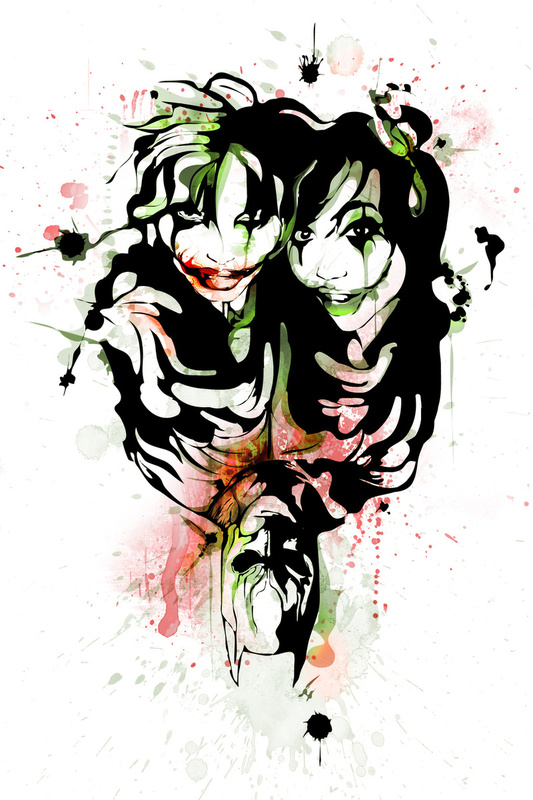 Artist Ivette Benitez created this piece Batman themed called "There's A Joker In All Of Us" which is quite awesome. You can order it as a print, iPhone case and more at her Society 6 site. Very cool.
The Los Angeles Times has a piece on how this weekend's Amazing Spider-Man panel at WonderCon fits into the overall marketing strategy.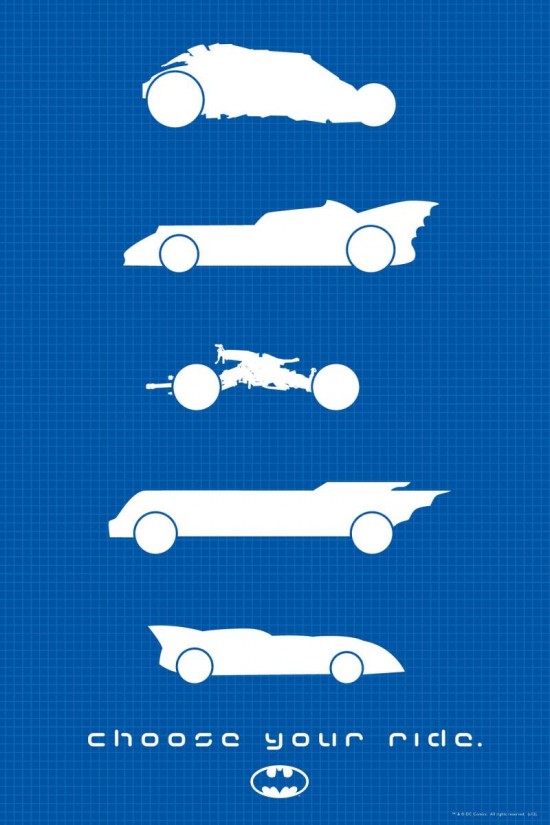 Graffiti Designs will have a few limited edition DC prints at WonderCon this weekend. Here's one.
How can WB reinvent the Batman franchise after The Dark Knight Rises? WhatCulture has some ideas. Ten in fact.
A second sweded Avengers trailer has made its way online, this one by the guys at Dumb Drum.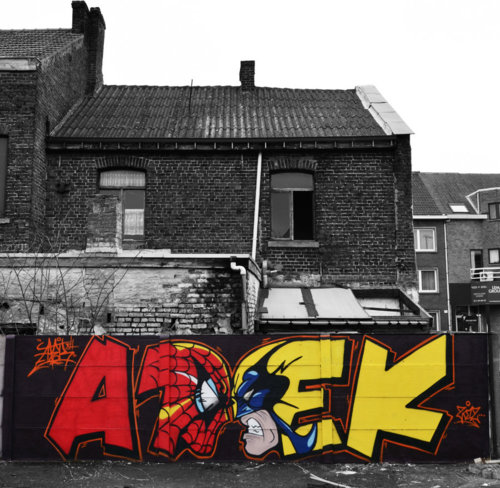 Superheroes (via Nerd Approved) posted this insane Spider-Man vs. Wolverine graffiti. Wonder where it is?
Batman Live will finally hit U.S. stages this September, beginning in the Los Angeles area, according to the LA Times.
Due to the amount of graphics and images included in Superhero Bits, we have to split this post over THREE pages. Click the link above to continue to the second page of Superhero Bits.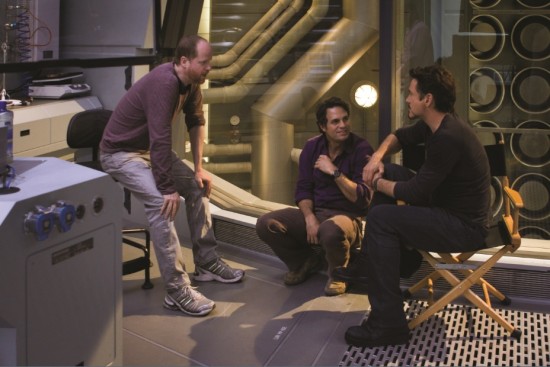 Seen this behind the scenes photo from The Avengers yet? I haven't. Thanks to Emileeid.com via CBM.
Maggie Q will voice Wonder Woman on Cartoon Network's Young Justice show according to TV Guide.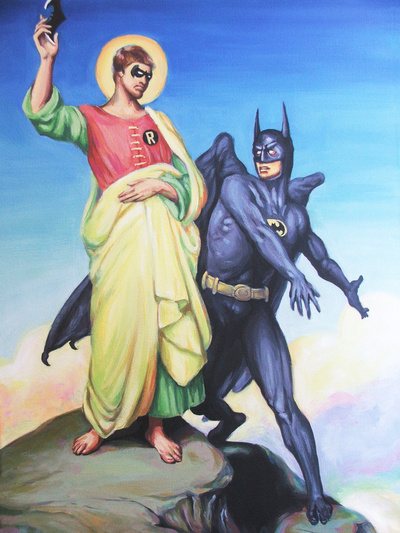 Hillary White has put pop culture figures in famous paintings and awkward situations, such as the Temptation of Robin, above. Head to Society 6 to purchase prints. Thanks to Geeks Are Sexy.
The Hollywood Reporter spoke to Joe Kelly, the comic book writer behind Superman vs. The Elite, on the eve of its world premiere at WonderCon.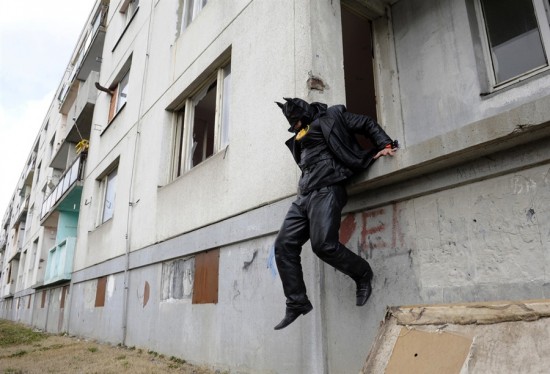 Head to MSNBC (via FG) to read about this real life Slovak Batman.
WhatCulture lists 10 Marvel superheroes who need a movie.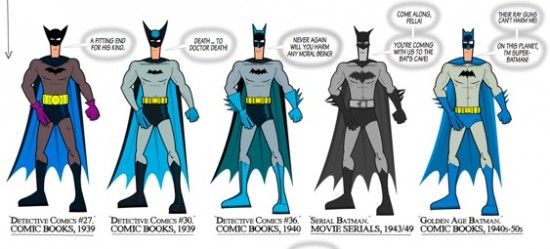 Screenrant has a massive infographic on all the significant Batsuits of all time. Head there to see the full thing, here's just the first slice.
Something called X-Treme X-Men will be out this summer according to Bleeding Cool and revealed at WonderCon.

I think we've posted some of these before, but Stitch Kingdom has a better look at domestic 3D glasses that will be available as some screenings of The Avengers.
TVKids (via Comic Book Movie) caught up with Stan Lee for a chat and he geeked out about why Marvel is better than DC:
I can give you a very clear and definite understanding as to why I and the people at POW! and at Marvel are so much more scientific than the competition. Here's the example: You've seenSuperman flying on the screen, haven't you? What is his means of propulsion? What makes him fly? He doesn't have a jet engine, there's nothing pushing him, he just sort of assumes a horizontal position, lies on the air and off he goes. When I wanted a character to fly, such as the Silver Surfer, I gave him a flying surfboard—perfectly scientific, perfectly understandable, and not the least bit as frustrating as wondering how Superman does it. So as you can see, science is really something I'm very much into and every factor of our stories is as scientifically accurate as I can make them.
Due to the amount of graphics and images included in Superhero Bits, we have to split this post over THREE pages. Click the link above to continue to the second page of Superhero Bits.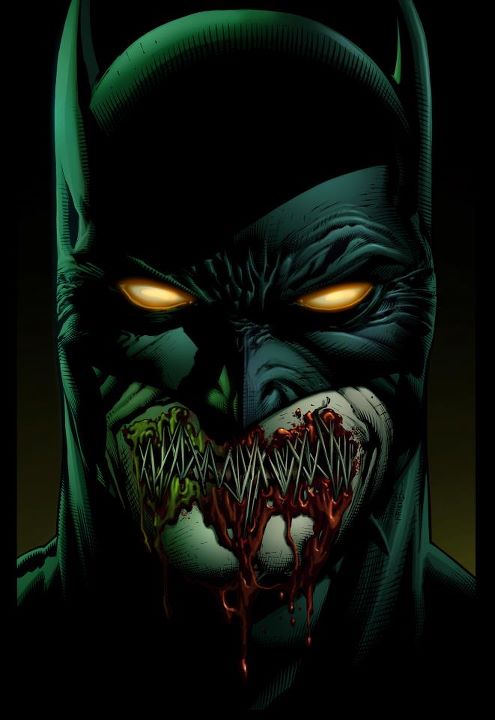 Here's David Finch's cover for a new issue of Dark Knight via Facebook.
The LA Times spoke to Damon Lindelof about why he loves Spider-Man so much. Here's one quote:
Seriously, who doesn't like Spider-Man? Tell me who that person is so I can punch them. Why is he so special? There are so many reasons.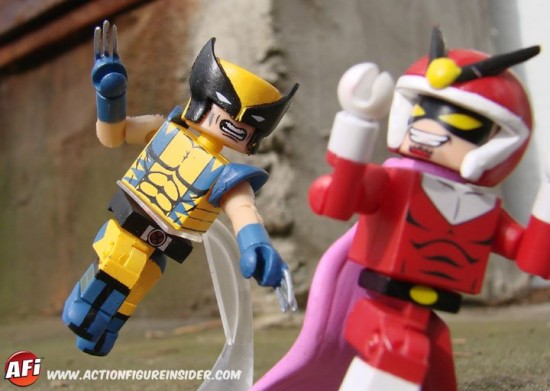 Action Figure Insider posted a cool gallery of Marvel vs. Capcom Minimates.
The Sports Hero has done a little digging into the Bat Cave in The Dark Knight Rises.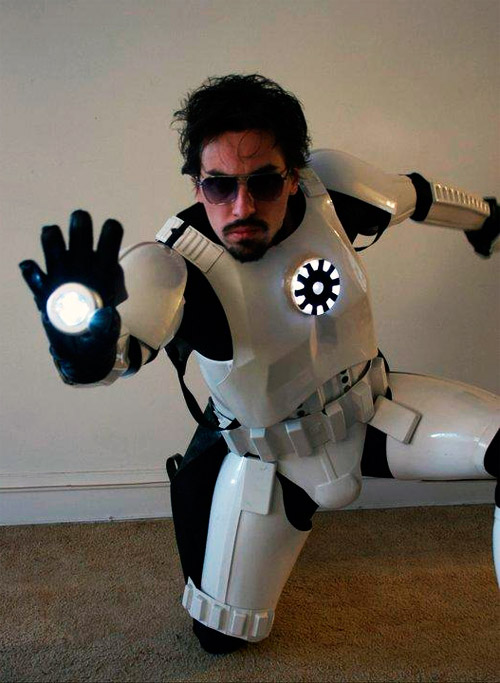 Cool Iron Man/Stormtrooper Cosplay by Sithcamaro from Obvious Winner (via FG).
Topless Robot has a list of when good guys go bad in comic books.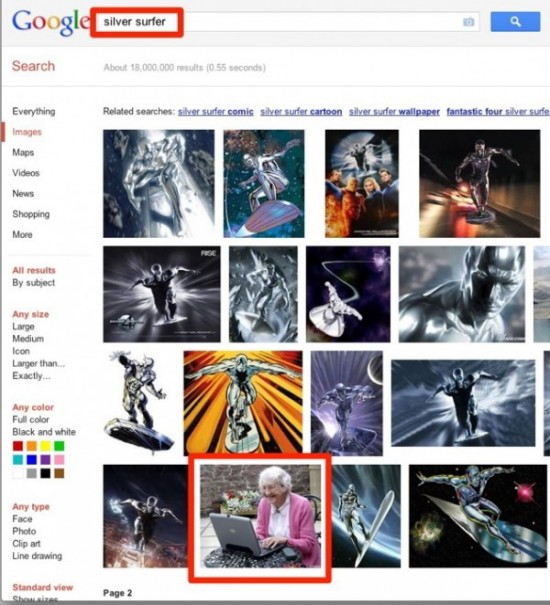 The Flying Scottsman (via Nerd Approved) found the real Silver Surfer, via Google.
Film News (via CBM) spoke to Tim Burton about working with Michelle Pfeiffer again on Dark Shadows after Batman Returns:
It brought back how much I enjoyed working with her. Her Catwoman was one of my favorite performances in any movie I'd worked on. I remember how she impressed me by letting a live bird fly out of her mouth.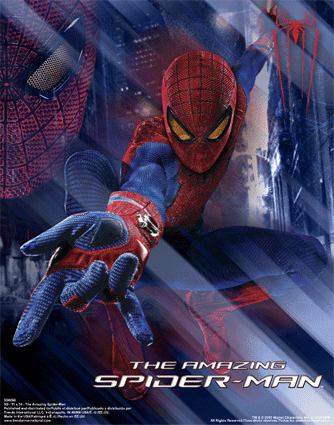 Cool Amazing Spider-Man 3D GIF thanks to Comic Book Movie.
The final image could probably be considered by some to be NSFW so figured it would garner a warning. There's no nudity, it's just Wonder Woman lingerie but, fair warning.
3.
2.
1.
Socially Stealth (via Fashionably Geek) is taking pre-orders for this Wonder Woman lingerie. Model not included.