Juan Carlos Fresnadillo Talks 'BioShock' Problems And 'Highlander' Possibilites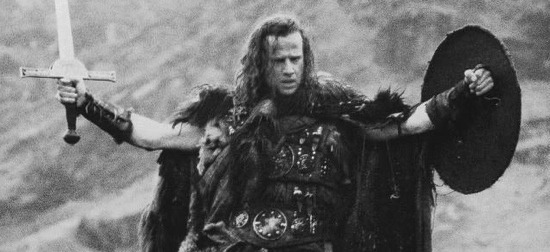 In the five years since the release of his zombie sequel 28 Weeks Later, director Juan Carlos Fresnadillo has been attached to a several major Hollywood projects. First was BioShock, based on a best-selling underwater, steampunk inspired video game. Then there was a reboot of The Crow, which could have possibly starred Mark Wahlberg, Bradley Cooper or Channing Tatum. Both those projects have yet to, and may never, see the light of day.
Then there's the latest film on Fresnadillo's plate, a remake of Highlander, a film Justin Lin was set to do before dropping out to finish his Fast and the Furious movies. Little has been said about that project but while promoting his latest film, Intruders, at South by Southwest, Fresnadillo revealed it could be his next film and more.
The director spoke to Ain't It Cool News at the film festival and first spoke about what we already knew – BioShock just seems to expensive and violent to do right:
Bioshock is super complicated, it is a very high budget movie. Obviously, the studio doesn't want to make a big budget movie with an R (rating). And it has to be an R.
He then talked about his vision of the movie which was a little less expensive than what Gore Verbinski had in mind:
I would recommend to combine realism with good and special CGI. The most important thing is to make it feel like a real thing and I think you could do that with a good DP and a very real concept of the camera. That was something I proposed from the beginning, (for it) to work as an experience, you know? From the very beginning to the very end tracking the point of view of the hero of the story, going with him.
Fresnadillo next voluntarily told AICN that Highlander might be his next film and that he'd love to switch the focus a bit from the original:
I think it's about following the character. I would love, if we make the movie, to feel the immortality. Immortality is a curse and I would love to feel that. You are overcoming time, but you see at the same time that the most beautiful things, the things that you love, are dying and you continue this life as a tragedy. You can't love with anyone because you're going to lose that person.
I would love to introduce that flavor in a very strong way in the movie and at the same time the big connection with the Universe. "Why am I immortal? Why am I the chosen one?"
In that sense, the movie is an epic. I think it's some kind of adventure romantic story about somebody who trying to share in his immortality with someone. I don't want to reveal more than that, but there is a new revelation in the movie that is connecting with that in a very deep and strong way. If we make it, I hope you enjoy it!
Sounds pretty great, here's hoping it works out for him. The rest of Fresnadillo's interview with AICN about his latest film will be up in a few weeks.