'Twilight' Inspired Fan Fiction Turned Best Seller Now Could Be A Movie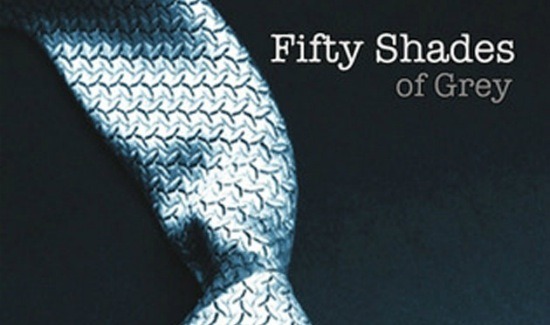 What began as a story inspired by a piece of Twilight fan-fiction, then turned into a best-selling eBook dubbed "mommy porn" by The New York Times, has now become a hot property in Hollywood.
Fifty Shades of Grey, written by E.L. James, is about the sexual escapades of two twenty-year olds. Originally posted online as a riff on the Twilight fan-fiction series Masters of the Universe, the story soon got picked up as an eBook, spawned two sequels and sold over a quarter of a million copies online. It'll be published as a paperback later this year and, according to reports, the author and producers are currently setting up meetings with studios such as Paramount, Universal, Warner Bros. and Fox to talk about purchasing the film rights. Read more after the jump.The Hollywood Reporter wrote about the property making the Hollywood rounds and described the story as follows:
Fifty Shades of Grey follows the story of 27-year-old billionaire Christian Grey and 22-year-old virgin college student Anastasia Steele, who develop a relationship steeped in bondage, S&M, domination and submission. The sequels Fifty Shades Darker and Fifty Shades Freed continue their story. The erotically-charged novels have been referred to as "mommy porn" in The New York Times.
One studio executive told the trade that while they expect the rights to sell for seven figures, the sexually explicit nature will make it a difficult sell in the general marketplace. And though the Twilight connection is peripheral (it doesn't sound like there are any vampires or werewolves here) it's possible studios feel this story could occupy that romantic-fantasy void once the final Twilight film is released this winter. There's surely a huge number of Twilight fans who grew up with that series and can now see an R-rated movie where maybe they couldn't have four years ago.
Do you know anyone who had read these books? Will the Twilight audience turn out for a sexually charged movie such as Fifty Shades of Grey?