Jeremy Irons Joins Adaptation Of Supernatural Young Adult Novel 'Beautiful Creatures'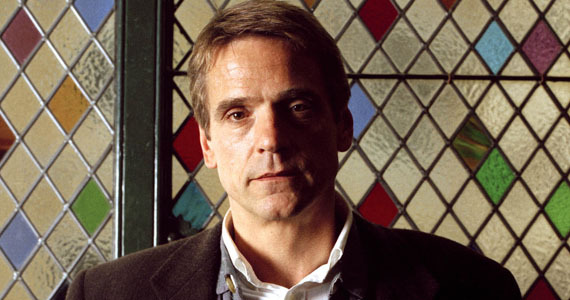 We may receive a commission on purchases made from links.
Briefly: The film adaptation of the supernatural gothic romance novel Beautiful Creatures already features Viola Davis, Emma Thompson, Emmy Rossum, Thomas Mann and, as the lead characters, newcomers Jack O'Connell and Alice Englert.
Now they'll be joined by Jeremy Irons, who will play the "mysterious and reclusive uncle" of Englert's enigmatic new girl in town. Hit the jump for the rundown of the film's story of secrets and sacrifice.
Here's the basic description of the book, which was written by Kami Garcia and Margaret Stohl:
In Ethan Wate's hometown there lies the darkest of secrets ...There is a girl. Slowly, she pulled the hood from her head. Green eyes, black hair. Lena Duchannes. There is a curse. On the Sixteenth Moon, the Sixteenth Year, the Book will take what it's been promised. And no one can stop it. In the end, there is a grave. Lena and Ethan become bound together by a deep, powerful love. But Lena is cursed and on her sixteenth birthday, her fate will be decided. Ethan never even saw it coming.
And here's Amazon's review, which is slightly less self-consciously moody:
Ethan Wate is struggling to hide his apathy for his high school "in" crowd in small town Gatlin, South Carolina, until he meets the determinedly "out" Lena Duchannes, the girl of his dreams (literally–she has been in his nightmares for months). What follows is a smart, modern fantasy–a tale of star-crossed lovers and a dark, dangerous secret. Beautiful Creatures is a delicious southern Gothic that charms you from the first page, drawing you into a dark world of magic and mystery until you emerge gasping and blinking, wondering what happened to the last few hours (and how many more you're willing to give up).
Richard LaGravanese (P.S. I Love You director, The Fisher King screenwriter) scripted the film and will direct. [THR]