'A Separation' Director Heads To France For Next Film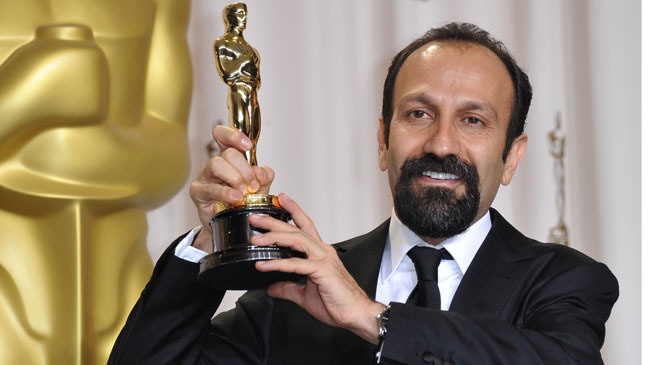 Perhaps the most worthy film to take home an Oscar this year was the Iranian movie A Separation, which won the Best Foreign Language Film statuette. A Separation is truly a wonderful movie: acted with grace and depth, and written and directed with a pitch-perfect attention to broad social ideas (justice, gender equality, economic distress) and personal issues such as grief, guilt, and responsibility. It is a provocative and stimulating film on every front. (It is also possessed of a few moments of deadpan humor, some of which might be lost in the subtitles, according to the Farsi-fluent friend with whom I watched it.)
A Separation has been rapturously received all over the world, with Iranian audiences showing great support for the film. But Iranian officials aren't yet ready to warm up to the movie. The film features too much implicit criticism of the current social and political order of the country for official approval, it seems.
Director Asghar Farhadi, officially restrained from public celebration of his Oscar win in Iran, is unbowed, but there is a bit of fallout from the official Iranian reception to A Separation. Farhadi's next film will shoot in France, and will be his first movie to shoot outside Iran.
Variety says Farhadi will head to Paris to shoot a French-language film, and unfortunately is light on other details. We can expect casting and further info at Cannes, but the trade does say this is not going to be one story that was mentioned as a possible next film for Farhadi, "a Paris-set love story between an Iranian girl and a North African boy."
I'm willing to wait on the specifics, and I'm happy to hear that the Oscar shine on A Separation might be helping Farhadi get his next film together quickly, and away from any official displeasure in his home country.