Page 2: Walt Disney, Willy Wonka, Muppets, John Carter, Lord Of The Rings, Sharktopus, Star Wars, Labyrinth, Dark Shadows, Lone Ranger, Calvin & Hobbes, Step Brothers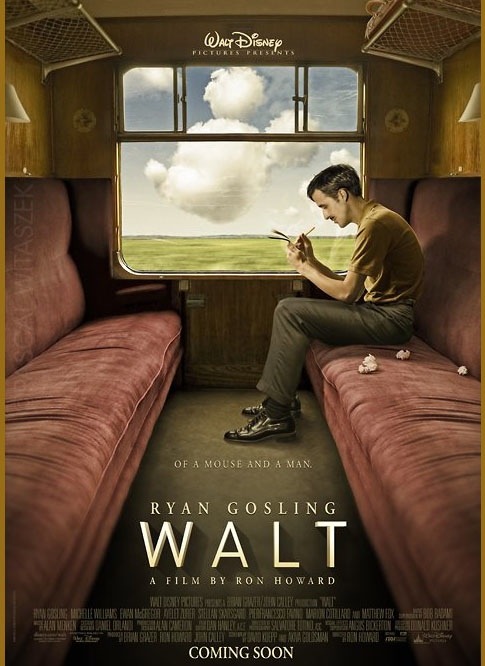 What is Page 2? Page 2 is a compilation of stories and news tidbits, which for whatever reason, didn't make the front page of /Film. After the jump we've included 60 different items, fun images, videos, casting tidbits, articles of interest and more. It's like a mystery grab bag of movie web related goodness. If you have any interesting items that we might've missed that you think should go in /Film's Page 2 – email us!
Header Photo: A movie poster for a Walt Disney Biopic starring Ryan Gosling that doesn't exist, but should.
The Problem With Modern Studio Film Posters; Rejects lists 5 Classic Posters Every Film Fan Should Consider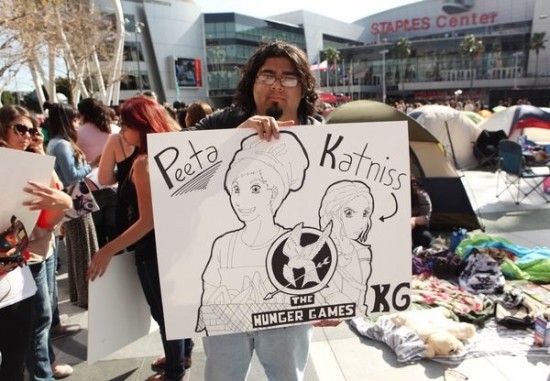 400 Hunger Games fans are camping at L.A. Live for the film's premiere.
Take a look at Cinemetrics, "essentially a fingerprint or signature which can illustrate various characteristics of a movie, making it easy to then compare and contrast one with the other."
Watch the Willy Wonka "You Get Nothing" Remix by SrslySirius
One of four surviving posters from the 1921 classic Metropolis is being offered for $850.
In 2004, NASA landed a remote rover on Mars. The above letter was sent to NASA by Muppets' Professor Honeydew as congratulations.
Seattle Weekly wonders: Should Washington State Subsidize the Movie Industry?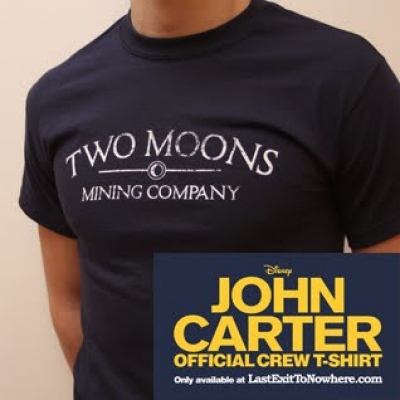 Last Exit to Nowhere designed the crew t-shirt for John Carter, and is selling copies.Pajiba lists 10 Films Considered Box-Office Failures That Weren't Actually Box-Office Failures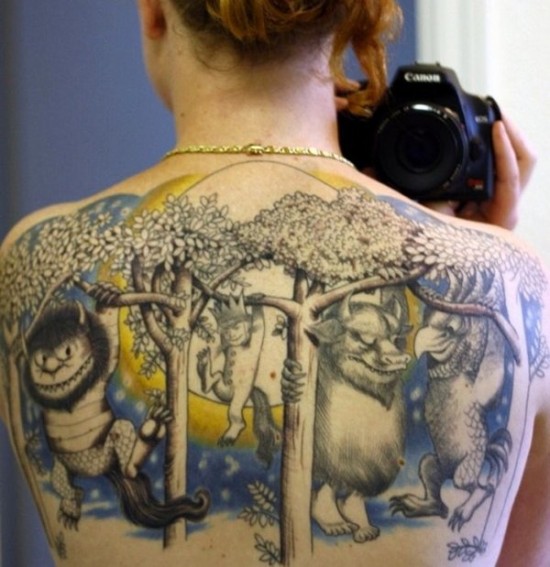 The Wild Things Are Back TattooSigorney Weaver says there was a racier R-rated cut of Galaxy Quest with more sex and swearing.Lifehack: the Best Thing You Didn't Know Your Blu-Ray Cases DidCan positive word-of-mouth now help John Carter overcome its poisonous advance buzz?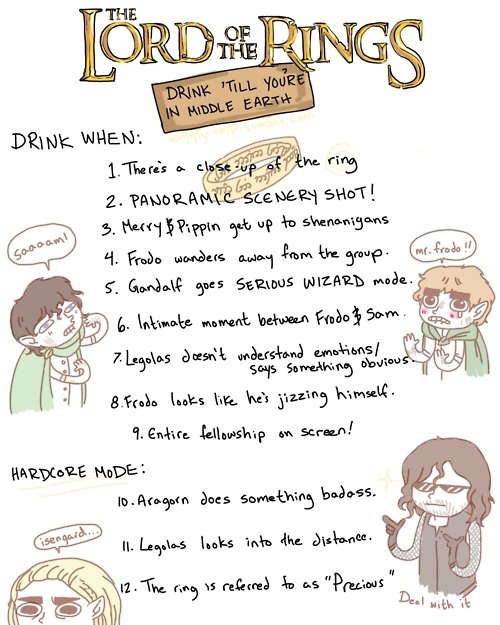 Lord of the Rings drinking game.Mashable thinks Netflix's Apple TV Deal Could Signal New Business Model
A video taking a look at the Neon Signs to Light Up the Night at Cars Land in Disney California Adventure Park
MTV lists Five Reasons To See Silent House
Sharktopus Cake
Analysts predict that Disney may lose up to $165 million on John Carter
Video: The Wampug Strikes Back
Lionsgate-Summit Lays Off 80 Employees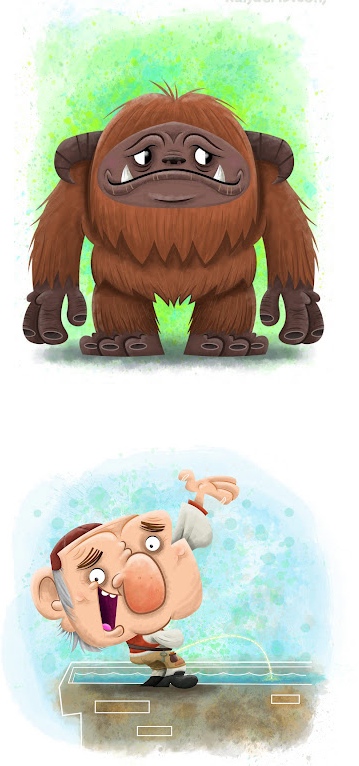 Alex Leighton's Labyrinth illustration.
MTV lists five reasons to see John Carter.Video: Shawn Carter of Mars
Scientists Tell Us Whether Star Trek's Warp Drive Could Exist in Real Life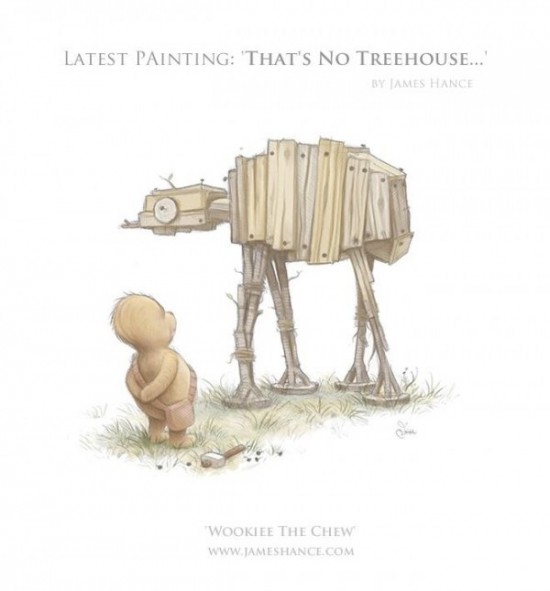 Wookiee the Chew Art from James Hance
Rosemarie DeWitt Joins Matt Damon And John Krasinski In Promised Land
New Mirror Mirror promo uses Facebook to advertise their Social Queen's new movie
Read These 12 Great Articles That Inspired Films Like Saturday Night Fever, The Fast and the Furious and More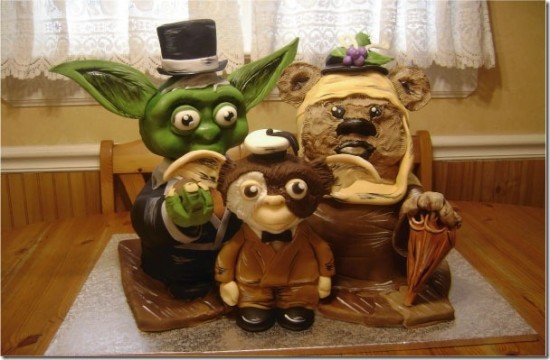 Star Wars/Gremlins Victorian Era Cake mash-up
Sony Pictures closed a preemptive deal for Lockdown At Franklin High, a spec script by Dance of the Dead team of Greg Bishop and Joe Ballarini.
Watch the first trailer for the adaptation of Thomas Berger's noir thriller Meeting Evil starring Samuel L. Jackson.Emma Roberts is joining the cast of Dito Montiel's heist drama Empire State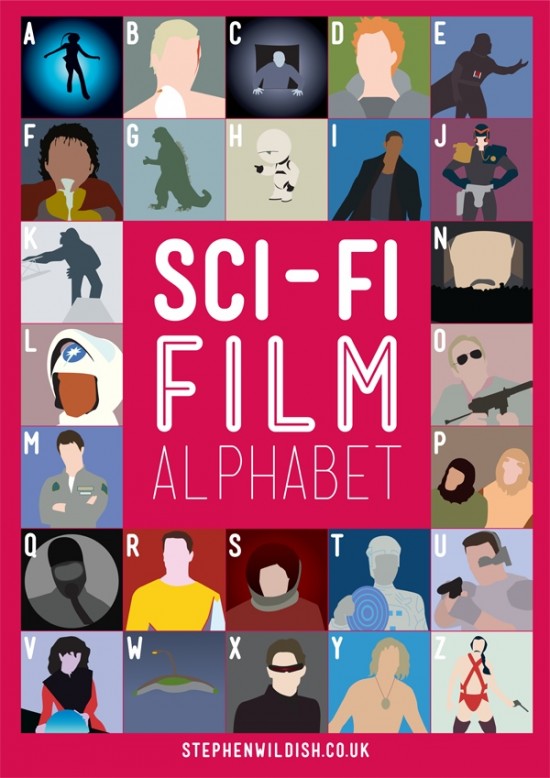 The Sci-Fi Film Alphabet by Stephen Wildish
Team America: World Police cast and puppeteers reunite for Los Angeles Animation FestivalVideo: Uncle Owen Ruins Star Wars
Pixar Art Director Daisuke 'Dice' Tsutsumi organized an effort called Artists Help Japan. Bid on Rare Pixar Collectibles, Original Artwork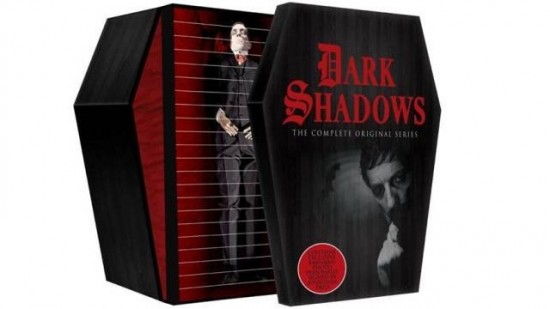 Dark Shadows DVD box set includes all 1,225 original episodes spread over 131 discs.Ewan McGregor shares his Five Favorite Films
video platformvideo managementvideo solutionsvideo playerWatch a Helicopter Trip Over The Lone Ranger SetTime Magazine lists the Top 10 Dubious Saturday Night Live Hosts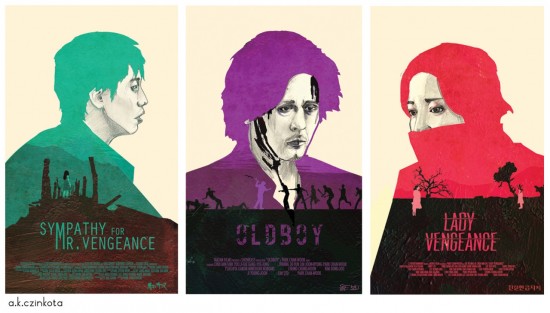 Olly Moss-inspired Vengeance Trilogy posters by a.k. czinkotaToplessRobot lists 10 Kickass Things Mel Brooks Did (Besides His Movies)Watch a video of a person in a Darth Vader mask and cape, wearing a Utilikilt, riding a unicycle, playing Star Wars on a bagpipeJ.K. Rowling's Pottermore website will finally launch to the public in April.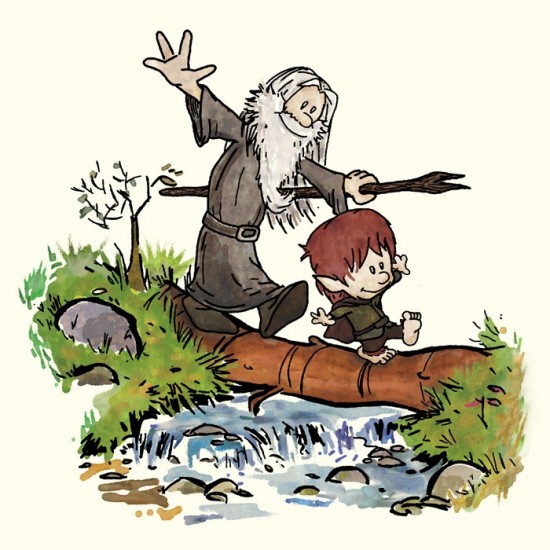 Lord of the Rings-inspired Calvin & Hobbes illustration.Rejects lists 33 Things We Learned From the Princess Bride Commentary Tracks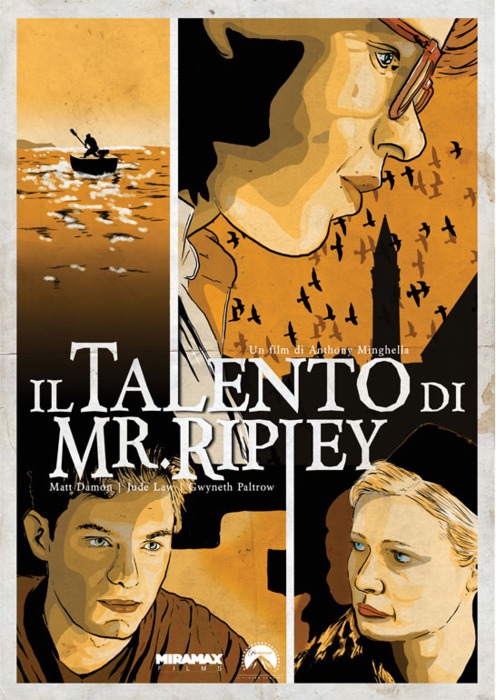 The Talented Mr. Ripley poster by Serge KeldersScott Weinberg lists Six Great Movies for Film Noir Newcomers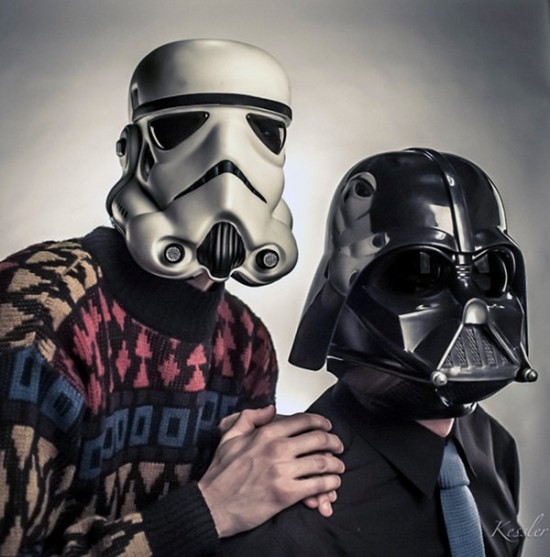 Star Wars Step Brothers cosplay.CinemaBlend lists their 6 Favorite Movie Curse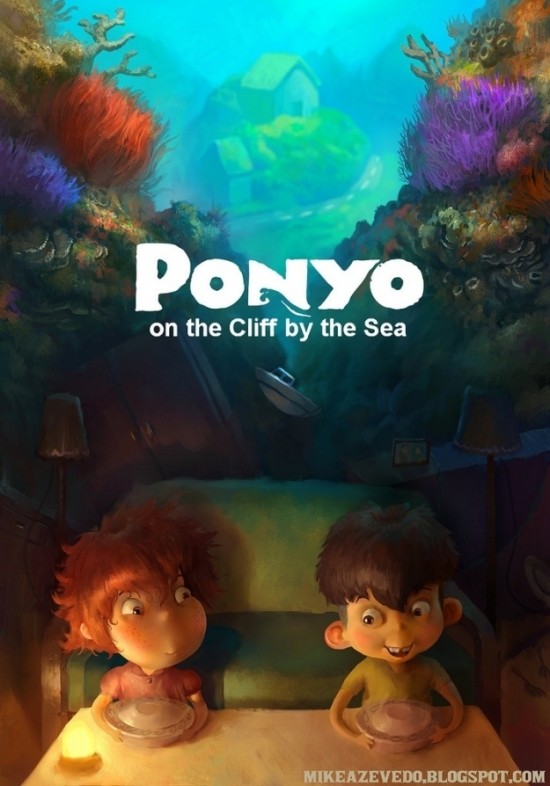 Mike Azevedo's Ponyo poster.
Rejects lists 10 Incredible Character-Defining Movie Tattoos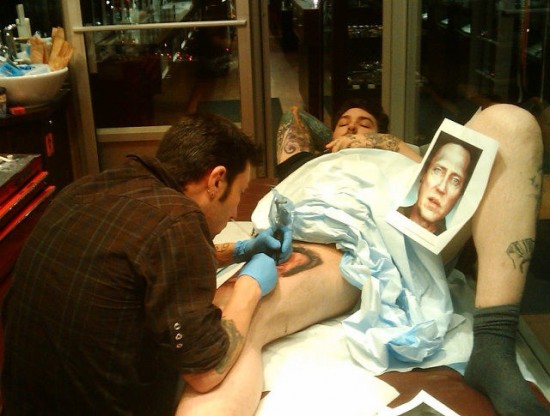 Christopher Walken tattoo.Elizabeth Olsen tells Rotten Tomatoes her five favorite movies.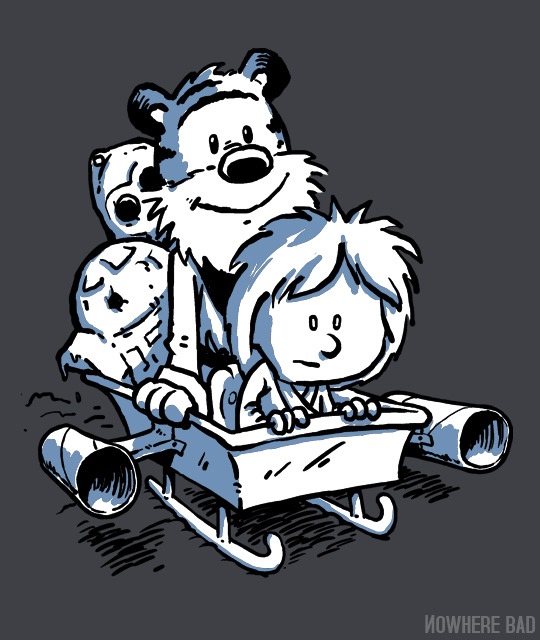 Calvin & Hobbes/Star Wars t-shirt mash-up.Luke Mullen lists the 13 greatest Mondo movie posters (so far)