'On The Road' Trailer: Kerouac Through The Eyes Of A New Generation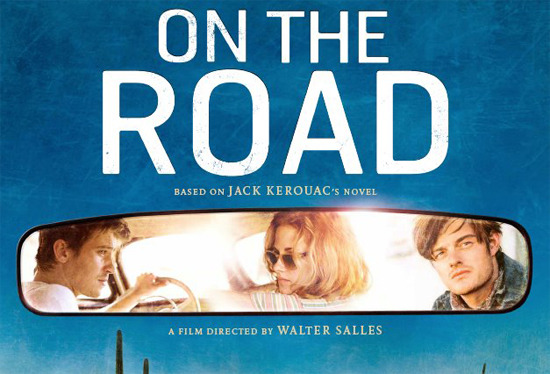 It's been a year since we last saw anything from Walter Salles' adaptation of the Jack Kerouac book On the Road. The film stars Garrett Hedlund as Dean Moriarty (aka the book's fictionalized version of Neal Cassady), Sam Riley as Sal Paradise (Kerouac's fictional alter-ego) and Kristen Stewart as Marylou.
The film shot quite some time ago. We ran set pics in late summer 2010, along with images for films that have long since come and gone, like True Grit, Buried and Let Me In. New images and a poster landed just recently, but now we've got something a lot better: the first trailer for the film. Check it out below.
I'll never call myself a connoisseur of Kerouac's novel, so I'm just going to approach this as a film, rather than as an adaptation. And on that angle, I like what I see here. Yes, a lot of the work in the trailer is done by music and voice-over, so making any real call about the movie based on this is likely to be a mistake. But I didn't care much about this one before, and I do now.
Part of not caring was my own general dislike for the work of Garrett Hedlund, and happily this suggests that I might have to eat a big helping of crow for dismissing him, especially with respect to working with the Coen Brothers. I think Sam Riley looks stronger based on what's here, but there is footage in this edit where Hedlund looks like he's really going for it.
As I thought when I saw early stills, Kristen Stewart looks far more lively and present than she has in a while. And Viggo Mortensen's version of William S.  Burroughs has got me. I'll watch the movie just for that, but I could have told you so without even seeing this footage.
Facebook has the trailer.
Just after his father's death, Sal Paradise, an aspiring New York writer, meets Dean Moriarty, a devastatingly charming ex-con, married to the very liberated and seductive Marylou. Sal and Dean bond instantly. Determined not to get locked in to a constricted life, the two friends cut their ties and take to the road with Marylou. Thirsting for liberty, the three young people head off in search of the world, of other encounters, and of themselves.