'Fat Kid Rules The World' Red-Band Trailer - Now Matthew Lillard Is Also A Director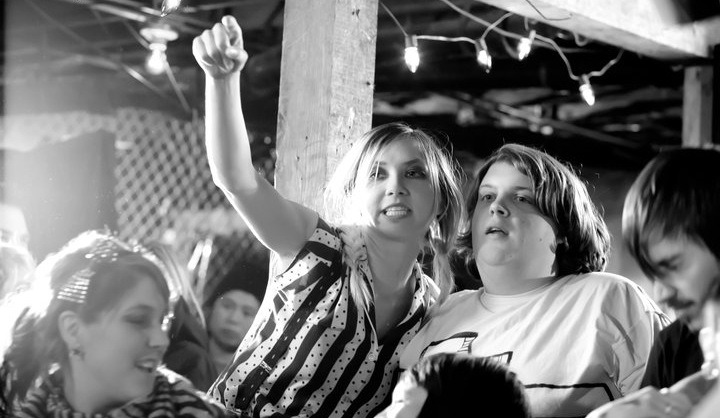 The days of remembering Matthew Lillard as "that guy from Scooby-Doo" are definitely numbered. After making a splash in last year's The Descendants, Lillard quickly landed another high-profile dramatic role opposite Clint Eastwood in Robert Lorenz' Trouble With the Curve. But it turns out he's not just a talented comedic and dramatic actor — he's a director, too. Lillard's debut effort, Fat Kid Rules the World, will make its premiere tonight at SXSW, and we have the first (red band) trailer right here.
[via THR]
If the titular fat kid looks familiar, it's probably because you remember Jacob Wysocki from last year's similarly themed Terri, in which he also played an unhappy, overweight teen struggling to fit in. This time around, Wysocki stars as Troy, who attempts to commit suicide by stepping in front of a bus. However, a young punk rock star named Marcus (Matt O'Leary) rescues him at the last second and the two develop a friendship. Marcus gives Troy a spot in his band, while Troy helps Marcus through family troubles and drug addiction.
Although the high school misfit indie is one we've seen a million times before, the punk rock angle seems to add a bit of flavor. The stars look promising as well: Wysocki earned praise for his performance in last year's Terri, while O'Leary's credits include Brick, Live Free or Die Hard, and the upcoming Lone Ranger.
Adapted from K.L. Going's novel of the same title by Michael M.B. Galvin and Peter Speakman, Fat Kid Rules the World also stars Billy Campbell, Lili Simmons, and Brian Sutherland.
Synopsis:
TROY BILLINGS is fat. His life sucks. He's about to end it all by jumping in front of a bus, when MARCUS MACRAE, a charismatic punk rock superstar, tackles him to the ground and changes his life forever.
Set against the backdrop of the Seattle music scene, FAT KID RULES THE WORLD is a coming-of-age story about two dysfunctional teenagers searching for something more out of their completely hopeless existence.