'Citadel' Trailer: Fear The Youth Gone Wild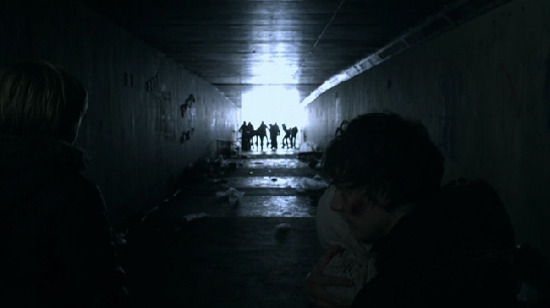 The SXSW Midnight entry Citadel is an Irish film that trades on very familiar horror/thriller subject matter: basic fear of generational aggression. There are plenty of films about roving gangs of kids/teens committing crimes and doing violence, and the basic fear even crosses over into real life media through reports of hoodie gangs and 'wilding' kids that show up every once in a while in major cities.
Citadel is a bit more personal, however, with vague shades of David Cronenberg's The Brood. The film is about a man whose wife was killed in an attack by a pack of feral children. Now the same pack wants the man and his child, and he has to face his fear in a massive abandoned housing block.
The film is actually based on director Ciarán Foy's experience being attacked, and his fears that resulted from the event. Check out the trailer below.
Deadline ran the trailer, but Twitch provided an embed.
Based on director Ciarán Foy's real life experiences with being violently attacked and his subsequent life as an agoraphobic, CITADEL is a very personal journey. The dilapidated suburbia of Edenstown casts a shadow over Tommy Cowley's life. Trapped there by his agoraphobia since his wife was fatally attacked by twisted feral children, he now finds himself terrorized by the same mysterious hooded gang, who seem intent on taking his baby daughter. Torn between the help of an understanding nurse and a vigilante priest, he discovers that tobe free of his fears, he must finally face the demons of his past and enter the one place that he fears the most...the abandoned tower block known as the CITADEL.