Wes Anderson's 'Moonrise Kingdom' Poster: Blazing A Trail For Defiant Young Love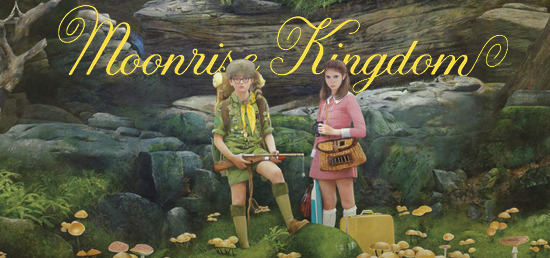 The trailer debut for the new Wes Anderson film, Moonrise Kingdom, quickly created hopes that the movie will carve out a spot in the upper tier of Anderson's output. Now the poster for the picture continues the Moonrise roll — this is an exquisitely-designed one-sheet that is like a grab bag of well-established Anderson elements. But it isn't too familiar; rather the image has a lot of life, despite the severity of the two kids that command center stage. Check it out in full below.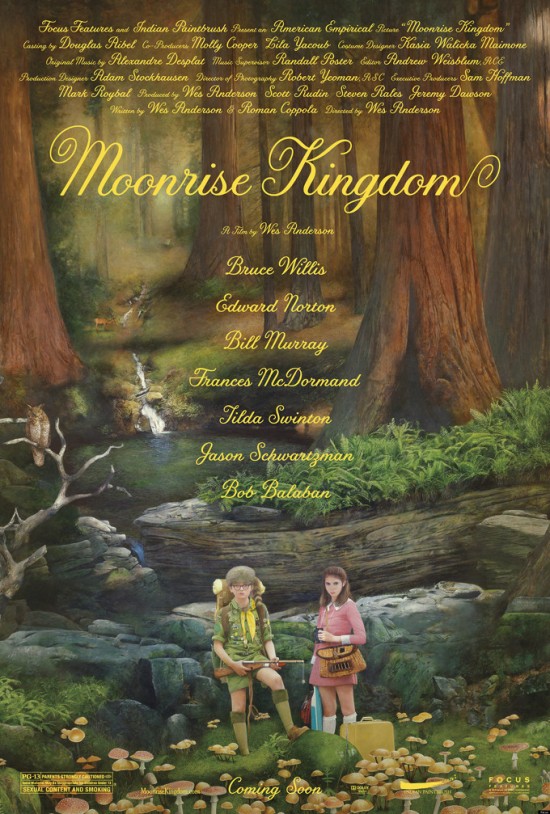 Those kids at the center are new talents Jared Gilman and Kara Hayward, playing a couple who goes on the lam after falling in love, with big ripple effects spreading out in the town they leave behind. Among the people affected are  Bruce Willis, Edward Norton, Tilda Swinton, Bill Murray, Harvey Keitel and Bob Balaban.
You can see a few of those folks in this gallery of images that went online earlier this week, in case you missed them:
Moonrise Kingdom is set for a May 25 release.
Set on an island off the coast of New England in the summer of 1965, MOONRISE KINGDOM tells the story of two twelve-year-olds who fall in love, make a secret pact, and run away together into the wilderness. As various authorities try to hunt them down, a violent storm is brewing off-shore — and the peaceful island community is turned upside down in more ways than anyone can handle. Bruce Willis plays the local sheriff. Edward Norton is a Khaki Scout troop leader. Bill Murray and Frances McDormand portray the young girl's parents. The cast also includes Tilda Swinton, Jason Schwartzman, and Jared Gilman and Kara Hayward as the boy and girl.