TV Bits: Netflix Could Save 'Terra Nova', Plus: 'Mad Men', 'Community', 'Sons Of Anarchy', Ken Marino & Judy Greer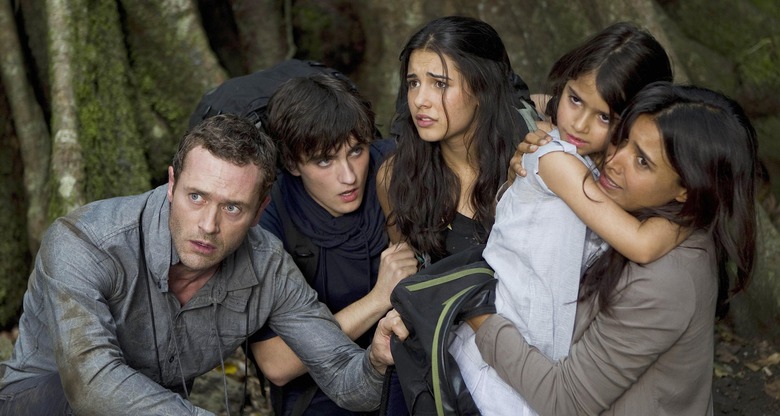 There's good stuff today for fans of Community, Mad Men, Sons of Anarchy, and even the just-cancelled Terra Nova. After the jump:
Terra Nova could go the way of Arrested Development
A new Community trailer hints at the madness to come
Cast and crew continue to play coy in new Mad Men featurette
Kurt Sutter hints at Sons of Anarchy Season 5, wants to do a prequel
Ken Marino joins Judy Greer in American Judy
Wondering what those crazy Greendale kids have been up to in the three months since we last saw them? Star Joel McHale unveiled a new trailer for Community on his E! show The Soup, teasing the wackiness to come when the show returns from its hiatus next week. Such as: a pillow war, a Chang-run police state, the dreamatorium, and a peyote-addled Britta. Watch it below:
I don't know about you, but I'm finding that Jim Rash's recent Oscar win just adds an extra layer of hilarity to all of Dean Pelton's wacky antics. Community returns Thursday, March 15 at 8:00 PM. [THR]
It's impressive just how little AMC's Mad Men has managed to give away in its marketing campaign for the fifth season. Though we've already seen several teasers, they've mostly (or entirely?) consisted of clips from past seasons, and the cast and crew have remained tight-lipped in interviews. The new featurette "A Look at Season 5" is no exception, but what the hell — it's great to see the gang anyway. The biggest surprise you'll get here is Pete's hairline, which has receded drastically since the last time we checked in. Guess the pressures of child-raising are getting to him.
I've never seen Sons of Anarchy, so I won't even pretend to understand what Kurt Sutter was talking about at PaleyFest when he dropped hints about the future of the series. But if you do, there seems to be some juicy stuff, about Season 5's focus and timeline, Otto's possible fate, and a possible Sons prequel set in the '60s. Head over to THR for highlights. The FX show will begin shooting its fifth season in May for a Fall 2012 premiere.
Now there's another reason to hope for the best from ABC's American Judy, an upcoming comedy pilot developed by starring Judy Greer. Party Down star Ken Marino has just been cast as Greer's husband in the series, which centers around a cosmopolitan woman (Greer) who gets married and heads to the suburbs. Once there, she must contend with her stepkids, in-laws, and her new husband's ex. [Vulture]