'Predators' And 'Kontroll' Director Nimrod Antal Helming Metallica's 3D Feature Film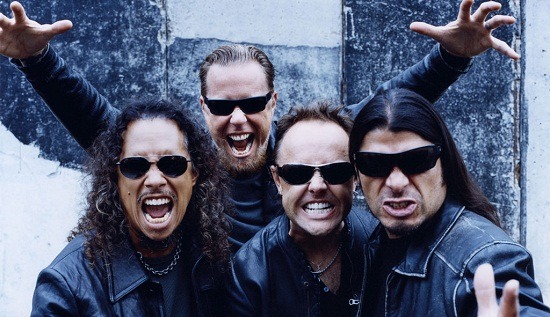 The career of Nimrod Antal seemed to fall all too quickly into the classic pattern of how not to go from making a festival favorite foreign film to working for US studios. His debut, Kontroll, was generally great if marked by a couple unformed ideas. His next two films, Vacancy and Armored, were better than the packaging suggested, but still not terribly memorable outside the confines of being studio genre exercises. Still, they were better than his most recent film, Predators, the appeal of which faded fast.
After that, I didn't know what Antal would do next. As luck would have it, he has hooked up with one of the biggest bands in the world. Last year Metallica said they had hooked up with Journey to the Center of the Earth producer Charlotte Huggins to make a 3D film. Now Antal has been announced as director of that movie, which is currently untitled by tentatively set for a summer 2013 release.
The band's announcement, via Variety, is that Antal will direct a shoot that will take place in August. (I would have guessed that some of the film would be shot at Metallica's Orion Fest, which takes place in Atlantic City this June. Guess not.) The film will feature concert footage as well as narrative elements featuring the current members of the band: James Hetfield, Lars Ulrich, Kirk Hammett and Robert Trujillo.
Metallica drummer Lars Ulrich said,
I've been a fan of Nimród's since his first Hungarian film, 'Kontroll', showed up at Cannes in 2004 and blew everybody away. I've watched with excitement his career in Hollywood blossom over the last few years. Within five minutes of meeting him I was addicted to his enthusiasm, his take on the creative process and his 'thinking outside of the box' personality. Let's get on with it!!!
Antal continued the mutual back-patting, saying:
Metallica has always been a huge part of my life, and it's an incredible opportunity when we get to work with our heroes. We are going to harness the powerful and almighty energy of Metallica's live shows, inject a narrative into it, and shoot it in 3D to elevate the entire experience.
If this could magically feature the 1985 incarnation of the band, with bassist Cliff Burton and all their alcoholic, youthful energy, I'd be thrilled. Even capturing the austere pummeling from the never-ending 'Black Album' tour of the early '90s would be appealing. But now? Metallica is still huge, but even setting aside the Lulu debacle, their momentum now isn't based as much on current work as it is the legacy of those past incarnations of the band. Does anyone want to see a big-screen 3D version of the Metallica of today?