Watch Todd Phillips' Unaired NSFW HBO Documentary 'Frat House'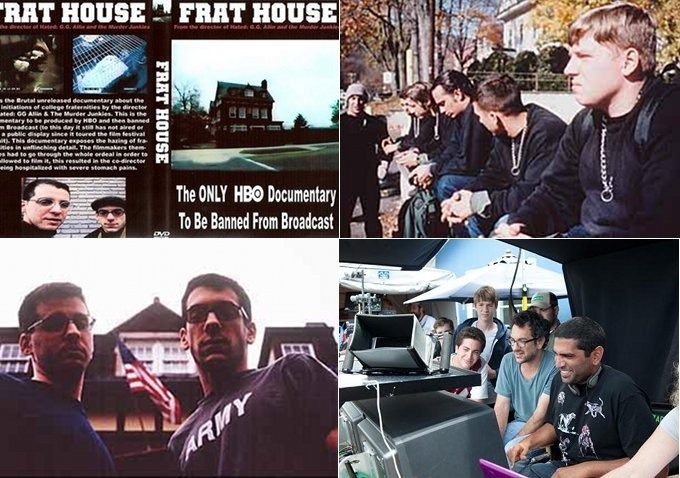 Before Todd Phillips took audiences on a Road Trip, brought it back to the Old School or gave everyone The Hangover, he immersed himself in the college fraternity experience for the whole world to see. However, the results were so shocking that few people actually did.
In the late Nineties, following his first documentary Hated, Phillips and fellow director Andrew Gurland filmed an HBO America Undercover episode called Frat House. The aim was to uncover the truth behind rumored atrocities pledges had to endure for initiation into college fraternities. At one point, Phillips himself pledged the frat to gain access. The results were so out there the filmmakers were accused of staging the events portrayed in the film, and the final version never aired on HBO.
You can now watch Frat House online. Read more and watch the film after the jump.
Thanks to The Playlist for the heads up. As of now, the video was still online but could very well get yanked off.
Frat House first premiered at the 1998 Sundance Film Festival and won the Grand Jury Prize for Documentary. That was before the allegations surfaced, though, and even with Phillips and Gurland standing by the fact that the events portrayed are real, the controversy was enough for HBO to blackball the film.
Since then, Phillips' films – up to and including Project X, which he produced – have largely been about the male experience. In fact his second feature, Old School, was about pledging a fraternity. Does it all go back to Frat House? (And Hated, which portrays the life of extreme punk frontman G.G. Allin — himself a sort of extreme partier.) It'll be interesting to look back at Phillips' body of work and see how any of Phillips experiences on this film directly – or indirectly – influenced the huge hits he's had every since.
Did you watch Frat House? Do you think it's real?