Casting Bits: Rose Byrne And Anna Faris In 'I Give It A Year', Kristen Bell In 'Some Girls'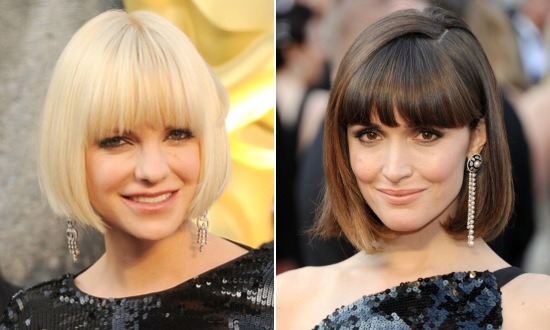 All too often, "romantic comedies" wind up being neither romantic nor comedic. But if the recent casting is any indication, I Give It a Year seems to have the latter part down, at least. Rose Byrne and Anna Faris have joined Rafe Spall and Simon Baker in the film, written and directed by Borat scribe Dan Mazer. Byrne and Spall are set to play newlyweds trying to navigate their rocky first year of marriage, while Faris and Baker have been cast as "strong supporting characters."
Though Byrne's racked up lots of experience as a dramatic actress, she's recently demonstrated a real knack for comedy in Get Him to the Greek and Bridesmaids. Her next big-screen appearance, in Derek Cianfrance's The Place Beyond the Pines, will see her back on the more serious end of the spectrum.
Faris' last several films (What's Your Number?, Take Me Home Tonight, Yogi Bear, Alvin and the Chipmunks: The Squeakel) haven't all been winners, but I'm still rooting for her to turn things around. She'll next star in The Dictator (which Mazer exec produced) and Movie 43. [Variety]
After the jump, Seth Cohen dumps Veronica Mars. The nerve!
Bell currently stars on Showtime's House of Lies opposite Don Cheadle, and voices characters on the CW's Gossip Girl and FX's Unsupervised. Some Girls is one of two projects she landed this week; the other is Disney's The Snow Queen adaptation Frozen. [THR]