TV Bits: Zachary Quinto And Others Return For 'American Horror Story' Season 2, New Looks At 'The Killing' And 'Game Of Thrones' Season 2, 'Community' Animated Shorts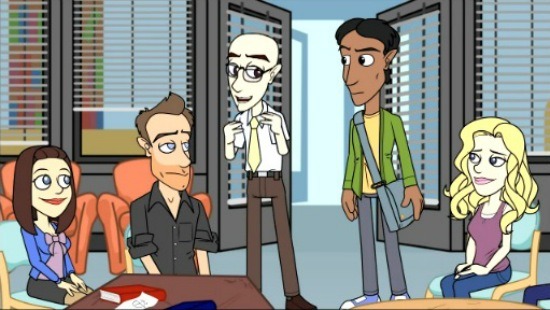 Lots of good news on the TV front broke over the weekend so, after the jump, read about the following:
Zachary Quinto and Jessica Lange are coming back for American Horror Story season 2 along with Evan Peters, Sarah Paulson and Lily Rabe.
Creator Ryan Murphy offers hints about the show's return and a surprising twist with the casting.
Check out the teaser art for the second season of AMC's The Killing.
A new trailer for Game of Thrones season two has been released.
Animated promos for NBC's Community come online this week
Well-known actors like Dennis Quaid, Cary Elwes, Mira Sorvino and many others are heading to TV.
I was a huge fan of the first season of American Horror Story mostly because, besides the main family, the secondary characters were so fantastic. And though several of them survived the first season and several didn't, for the second season actors Zachary Quinto, Jessica Lange, Evan Peters, Sarah Paulson and Lily Rabe will all return. Lange's character will be at the center of the show and Quinto is now a series regular. There's no word on the other actors, who were all major parts of season one but here's the twist.And you should skip ahead if you don't want to be spoiled both for the second season and end of the first season.
SPOILERS FOR AMERICAN HORROR STORY.
All of the actors will be playing totally new roles in the second season, which is to be set in an East Coast mental institution. This strikes me as curious for several reasons, first of all because most of them were already dead, and because Lange's character survived season one, leaving audiences with a huge cliffhanger. According to co-creator Ryan Murphy, though, the show is more about haunted places than keeping one ongoing storyline. They might, at some point, revisit what happened with Lange's character Constance or maybe not. There's also no indication that there will be a connection between each actor's multiple characters.
END OF SPOILERS.
Thanks to The Hollywood Reporter for news on both the casting and story hints. Head to those links for more.
Entertainment Weekly got an exclusive first look at this teaser art for the second season of AMC's The Killing which premieres April 1. Check it out.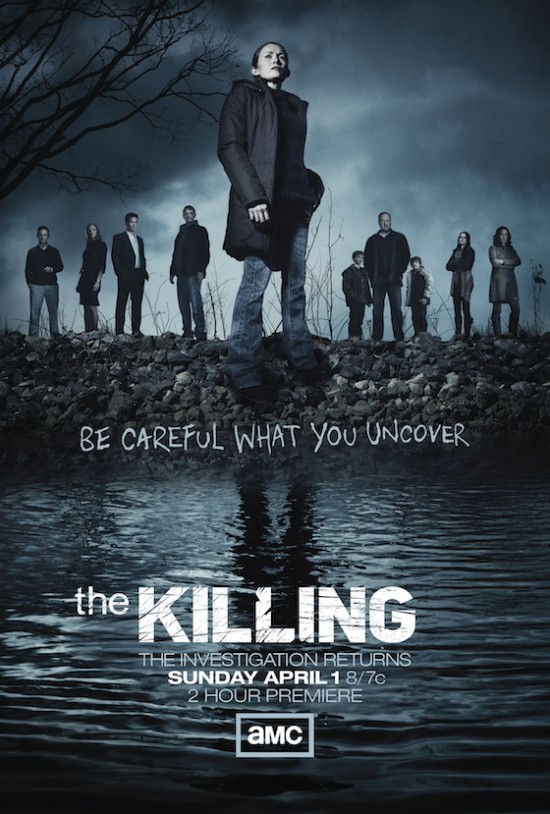 Bleeding Cool linked to this new trailer for the second season of Game of Thrones, which also premieres on April 1. Can't wait for this one.
Fans of Community must be excited that their favorite show is coming back next week and, to celebrate, Deadline has pointed out that three new animated promos for the show will begin airing on Hulu on March 7. It's called Abed's Master Key and you can get a glimpse below.
Finally, The AV Club has a huge article called "Here's an incredibly long round-up of all the people you may recognize who are starring in new TV shows pretty soon." So head there if you are wondering which shows actors like Matthew Perry, Christopher Lloyd, Hayden Panettiere, Giancarlo Esposito, Cary Elwes, Anthony LaPaglia, Malin Akerman, Dennis Quaid, Cuba Gooding Jr., Mira Sorvino and many more could be on next year.