'Headhunters' US Trailer: Some Crimes Are Far More Dangerous Than Others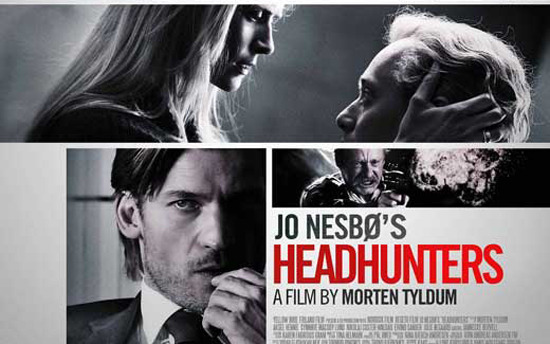 Jo Nesbø's best-selling 2008 thriller Headhunters was turned into a film that did quite well at festivals last year. Well enough, in fact, that rights to remake the picture were quickly snapped up by Summit, leading to Mark Wahlberg voicing his desire to take the lead role.
The film follows a successful corporate headhunter (Askel Hennie) who is deep in debt, and so has turned to stealing and selling art to maintain his lifestyle. When he goes after one particular painting, however, he discovers a secret that makes him a target for the sort of people we'd all rather avoid. Nikolaj Coster-Waldau of Game of Thrones plays a major role. It's easy to see why Summit would be interested in a remake, but based on the footage we've seen so far I'd much rather just watch the original. Check out a US-tailored trailer after the break.
Overall I prefer the international trailer, because it's less about the nuts and bolts of the heist type plot, and more about conveying a sense of how messed-up things get. But this one still isn't bad, and if it was the only look I'd had at the film I'd still be interested in seeing Headhunters.
Check IMDB for an HD presentation. Headhunters opens on April 27.
HEADHUNTERS stars the talented Aksel Hennie (Max Manus) as Roger, a charming scoundrel and Norway's most accomplished headhunter. Roger is living a life of luxury well beyond his means, and stealing art to subsidize his expensive lifestyle. When his beautiful gallery owner wife introduces him to a former mercenary in the possession of an extremely valuable painting, he decides to risk it all to get his hands on it, and in doing so discovers something which makes him a hunted man.