'Zero Dark Thirty' Is The Working Title Of Kathryn Bigelow's Osama Bin Laden Movie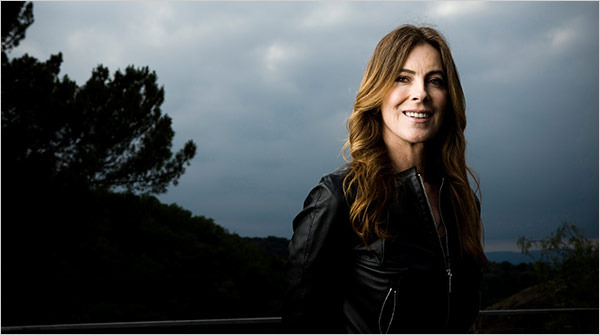 "Zero Dark Thirty" is a military slang term for super-early in the morning — that zone between midnight and 4am where a soldier might find himself stuck with some particularly crappy duty. Or the time where a raid might be launched on a wary target, the better to catch them off-guard.
Zero Dark Thirty is also the working title of Kathryn Bigelow's film about the SEAL Team 6 effort to kill Osama Bin Laden. The movie features Jason Clarke, Joel Edgerton, Chris Pratt, Kyle Chandler, Harold Perrineau, Jessica Chastain, Mark Strong, Jennifer Ehle, Nash Edgerton, and Edgar Ramirez, and some early shooting is taking place now after months of prep, revisions and delays.Deadline announces the working title, but says there's been a new problem with the film. Though the action takes place in Pakistan, the production is shooting some establishing shots in Chandigarh, India, and a right-wing Hindu group isn't happy about its city being made to look like the soil of enemy Pakistan.
Vijay Bhardwaj, a leader of the radical Vishva Hindu Parishad (VHP) Hindu group told Reuters,
They have made Chandigarh like Pakistan, as if it is Pakistan...  We strongly oppose this and we will not let them put Pakistani flags here and we will not let them shoot for the film.
An AFP report on the argument makes it sound like the shooting taking place so far is mostly second-unit work done by an Indian production company. An unnamed source from that company said,
No real sets have been built at all. The actual recreation of Abbottabad will not even be in India. It's being done in Jordan... We explained that there's nothing here against Hinduism, nothing against Pakistan. It's just a movie... Nothing has been shut down. We are still filming and will continue to do so.
There could be an issue with the title, however, as director Paul Solet (Grace) has been developing another film with the title Zero Dark Thirty. His is a sort of military zombie movie, with this plot description:
U.S. Army solider Andy Woodward returns home from Afghanistan — weeks after his own funeral. His family and friends are further stunned once they realize all signs of the old Andy are gone, and a zombie of sorts has taken his place.
I'm not sure where Solet's movie is at this point, with respect to shooting, and if Bigelow and Mark Boal get their project completed first the title would be theirs to claim. Whether they'll want to take the phrase beyond the working title stage is another question.
The film is scheduled for release on December 19 of this year.