Scarlett Johansson & James D'Arcy To Star In 'Alfred Hitchcock And The Making Of Psycho'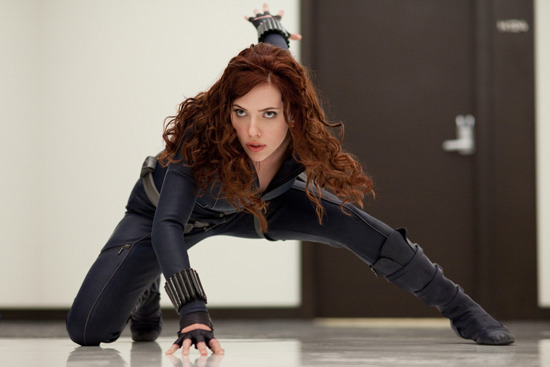 Say the name "Alfred Hitchcock" to people and the first thing they think of is Psycho. Everything about the 1960 thriller has become iconic: the actors, the shots, the plot twists. More than any of the director's other films, it's the most often referenced and talked about. Which is why Fox Searchlight is moving ahead with a film called Alfred Hitchcock and the Making of Psycho which will be about exactly what the title suggests. Anthony Hopkins has been attached to play the director for some time and we recently heard Helen Mirren would play his wife, Alma. That's now confirmed.
The other two leads, who'll play the leads of Psycho itself, have also just been cast. Scarlett Johansson will play Janet Leigh and James D'Arcy (Master and Commander, W.E.) will play Anthony Perkins. Read more after the jump.
Variety broke the news of this casting and compare the film to My Week With Marilyn, meaning Searchlight is hoping the film does for Johansson what that film did for star Michelle Williams.
Based on a book of the same name by Stephen Rebello, Alfred Hitchcock and the Making of Psycho will be directed by Sacha Gervasi (Anvil: The Story of Anvil) and is co-written by John McLaughlin and Tom Thayer. I'd imagine the title, which now sounds a little documentary, will be shortened.
To me, everything about Hitchcock is fascinating and to get to see actors of this caliber recreating the drama that happened behind the scenes of one of the greatest movies of all time sounds phenomenal. I'm already a sucker for movies about movies (see State and Main, Tropic Thunder, Adaptation, Be Kind Rewind, Cinema Paradiso, Ed Wood, Get Shorty, The Player, etc) and this sounds like it'll fit right in there.
Do you think Gervasi could have done better than Johansson and D'Arcy to play Leigh and Hopkins? Do you think he'll go the Van Sant route when it comes to scenes from the film?