The Weinstein Company Digital Label Picks Up 'Only God Forgives,' From 'Drive' Duo Nicolas Winding Refn & Ryan Gosling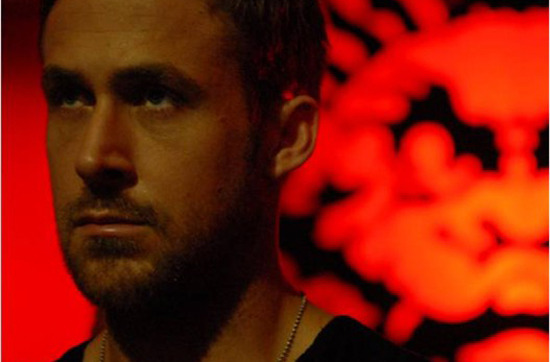 The Drive duo of writer/director Nicolas Winding Refn (Pusher, Bronson) and actor Ryan Gosling have joined forces once more to shoot Only God Forgives, a western set in Thailand. The film is in production now, and the bad news is that a distribution deal we assumed was going to come through, with Drive distributor FilmDistrict, has failed.
But there's good news: Radius-TWC, a Weinstein Company offshoot label that is focused on cross-platform distribution with an emphasis on VOD, is in talks to pick up the film.
A press release went out today to announce the deal. One key point is that two major figures in Radius are Tom Quinn and Jason Janego, a duo that has a good bit of experience with Refn already. They were at Magnolia when the company released the Pusher trilogy in the mid-aughts (that was a re-release of the first film, with debut release of the second and third) and then when Magnolia handled Bronson. And Radius also recently picked up the remake of the first Pusher, which was produced by Refn.
The short official synopsis of Only God Forgives goes like so — I've pasted a much longer one at the end of the post that the spoiler-averse might want to skip:
Julian (Gosling) is a former kickboxer and gangster living in Bangkok. When his brother is murdered by a ruthless Thai police lieutenant, Julian is forced to seek vengeance or risk his own death.
We might not see the film until next year, given that it only began shooting in the past two months. But Refn works fast, and given that this is said to be a violent revenge tale, a berth in the TIFF Midnight Madness schedule might not be out of the question. I'll hold out hope for that, at least, while keeping in mind that we might not really see the film until 2013.
Quinn and Janego said,
In DRIVE, we witnessed the birth of a genuine and utterly exhilarating cinematic partnership: Refn and Gosling.  Their success stems from Refn's unparalleled ability to create audacious anti-heroes and the ease with which Gosling inhabits these characters and imbues them with an untouchable, steely cool.  Combine that with an extraordinary villainess, the matriarch played by Kristin Scott Thomas, and ONLY GOD FORGIVES is sure to become a mesmerizing and provocative revenge classic.  We couldn't be more proud and elated to have this film on the Radius slate.
Here's that longer synopsis, which comes from the Wild Bunch production company website. That's also the source of the image of Gosling in the movie above, via The Playlist:
Bangkok. Ten years ago Julian killed a cop and went on the run. Now he manages a Thai boxing club as a front for a drugs operation. Respected in the criminal underworld, deep inside, he feels empty. When JULIAN's brother murders a prostitute the police call on retired cop Chang – the Angel of Vengeance. Chang allows the father to kill his daughter's murderer, then 'restores order' by chopping off the man's right hand. Julian's mother Jenna – the head of a powerful criminal organization – arrives in Bangkok to collect her son's body. She dispatches Julian to find his killers and 'raise hell'. Increasingly obsessed with the Angel of Vengeance, Julian challenges him to a boxing match, hoping that by defeating him he might find spiritual release... but Chang triumphs. A furious Jenna plots revenge and the stage is set for a bloody journey through betrayal and vengeance towards a final confrontation and the possibility of redemption.