Casting Bits: Gerard Butler In 'Brilliant', Robert Redford And Diane Keaton In 'The Most Wonderful Time'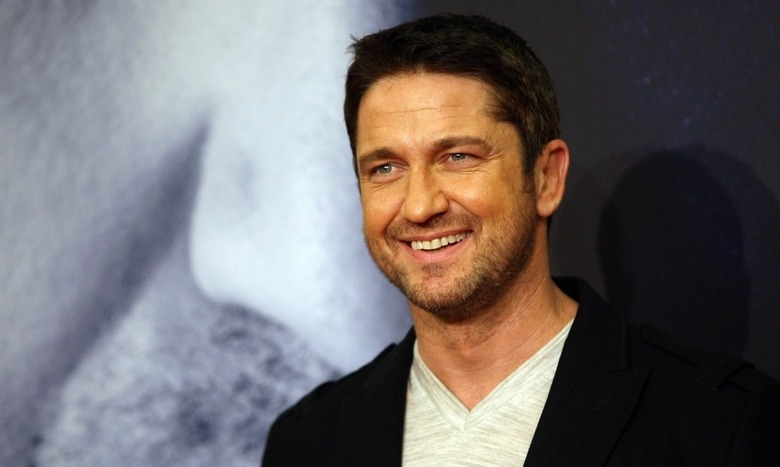 Robert Luketic's The Ugly Truth was among the worst reviewed films of Gerard Butler's career, so I can't say I'm all that thrilled to hear that a reunion is brewing for the pair. Butler has signed on to replace Eric Bana in Brilliant, a thriller about "a small-time criminal who partners with a female thief to pull off a daring diamond heist." The female lead has yet to be cast.
Luketic's previous work consists mostly of fluffy romantic comedies like Killers, Monster-in-Law, and Win a Date with Tad Hamilton!, but he explored more dramatic territory with 2008's 21. Production begins this May in Boston.
Butler has a slew of upcoming projects on his plate, including this year's Movie 43, Playing the Field, and Of Men and Mavericks. Brilliant is scheduled to enter production in Boston this May. [Showblitz]
After the jump, 'tis the season for Diane Keaton and Robert Redford to do a holiday-themed ensemble comedy together.
That vague description suggests anything from New Year's Eve to The Family Stone (which Keaton starred in), but it's Amelie that Rogers compares his film to. Like that film, he says, The Most Wonderful Time will be about "people who live for the future or hang onto the past, which prevents them from living in the moment, and not appreciating what is right in front of them."
Keaton stars in this spring's Darling Companion and this fall's The Wedding. Redford is currently finishing up his latest directorial effort, The Company You Keep, and is set to star in Margin Call helmer J.C. Chandor's All is Lost. The Most Wonderful Time marks the first time Keaton and Redford will work together. [Deadline]