'Touchback' Trailer; A Time-Bending Football Drama Starring Kurt Russell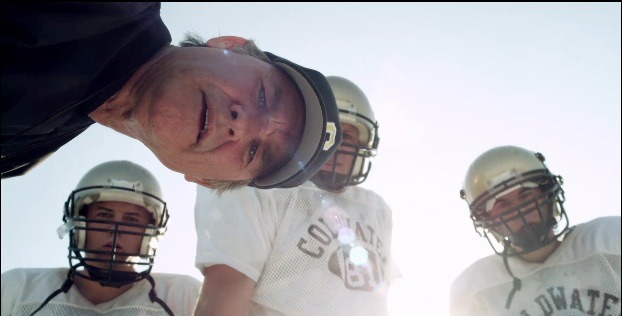 Varsity Blues meets Mr. Destiny in the new film Touchback, which features TV star Brian Presley as a high school football star who lost his chance at glory, only to grow up and magically travel back in time with a chance to do it all again. Kurt Russell stars as his coach, Melanie Lynskey is his girlfriend, Christine Lahti is his mom and you can watch the trailer for the April 13 film after the jump.
Thanks to Yahoo Movies for this trailer. I've got plenty to say after you watch.
Touchback was written and directed by Don Handfield and, as I said at the start, reminds me of Varsity Blues (star quarterback gets injured and loses his shot) meets Mr. Destiny (high school hero turned goat travels back to fix his mistakes). Basically, though, you can insert almost any football movie in that first slot and almost any body switch/time travel movie into the second. Friday Night Lights meets 17 Again. Any Given Sunday meets Freaky Friday. You get the jist.
What I'm trying to say is, as a huge fan of sports movies, this trailer played as very cliche and TV movie to me. All the "kids" are cast way too old, I don't understand what, if any, role the coach plays. It all seems fake even for a movie.
Here's the official plot description and poster (via Movieweb). Do you agree that the film seems cliche and trite or are you interested in seeing the football action and human drama?
When a washed-up high school quarterback is sent back in time he gets the opportunity to replay his final game. Will he avoid the injury that ended his promising career or will he choose the route that lead to his small town life?