Ryan Murphy To Make 'One Hit Wonders' With Paltrow, Witherspoon, Diaz, Beyonce And Samberg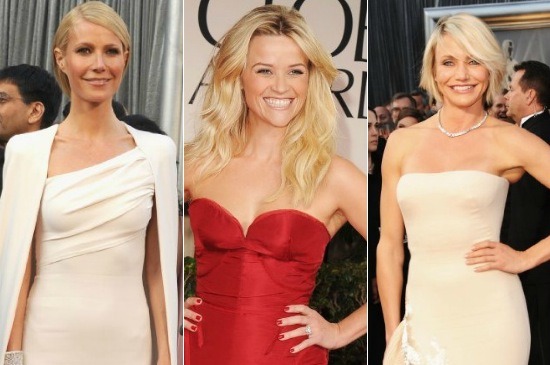 Four of the most famous, beautiful women in the world – plus Andy Samberg – are planning on making a movie with the creator of Glee. Ryan Murphy, who also created American Horror Story and directed Eat Pray Love, is set to co-write and direct a film called One Hit Wonders for Sony which will team Gwyneth Paltrow, Reese Witherspoon, Cameron Diaz and Beyonce in a film about pop singers of the '90s who come back today to form a supergroup. Read more after the jump.
Deadline broke the news of the project, which sold for seven figures, and say the idea for the film came out of a dinner Murphy haD with Paltrow, Witherspoon and Diaz who all wanted to do something "fun" together. They kicked around ideas and, probably influenced by the recent boy band supergroup NKOTBSB, settled on the idea of the three of them playing has-been solo pop singers from the Nineties who form a super group in present day. There's no word on how Beyonce or Samberg fit in, but Samberg and his Lonely Island bandmates will come up with the music. I'd venture to guess Beyonce will play a current star who'd be a rival to the other three girls, but that's purely an educated guess.
Murphy will co-write the script with his Glee partners Brad Falchuk and Ian Brennan and he hopes to direct after he finishs the film The Normal Heart with Eat Pray Love star Julia Roberts.
The female star power of this film alone make it a no-brainer for Sony though it likely won't be ready for a few years. Plus Murphy has a solid track record and Samberg's music has slowly but surely permeated pop culture, though not on a massive scale. This could certainly be a vehicle for him to break out even bigger in that arena. Who better to make his music a hit than a Grammy award winning artist and two Oscar-winners, plus Diaz?)
Is this a concept, cast and filmmaker that you think are a recipe for success?