Page 2: The Artist, Kevin Smith, Alcatraz, Oscars, Stephen Colbert, Star Wars, Hugo, Bryan Cranston, Hunger Games, Quentin Tarantino, Mad Men, Futurama, Seth Rogen, Star Trek, Inception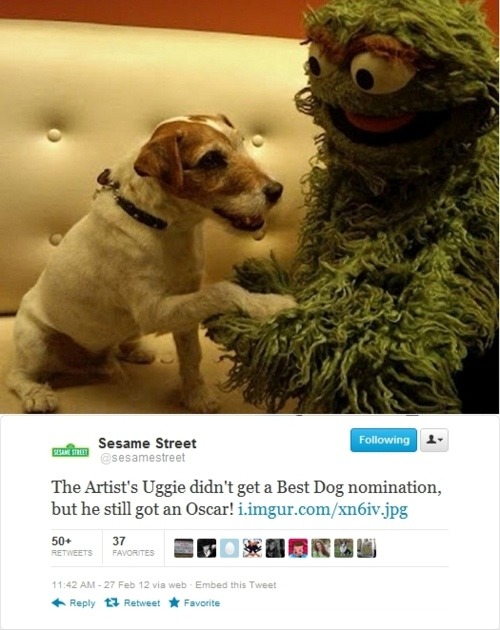 We may receive a commission on purchases made from links.
What is Page 2? Page 2 is a compilation of stories and news tidbits, which for whatever reason, didn't make the front page of /Film. After the jump we've included 48 different items, fun images, videos, casting tidbits, articles of interest and more. It's like a mystery grab bag of movie web related goodness. If you have any interesting items that we might've missed that you think should go in /Film's Page 2 – email us!Header Photo: Uggie gets Oscar... the grouch
The LA Times explains why Battleship shows a big course change at Universal Pictures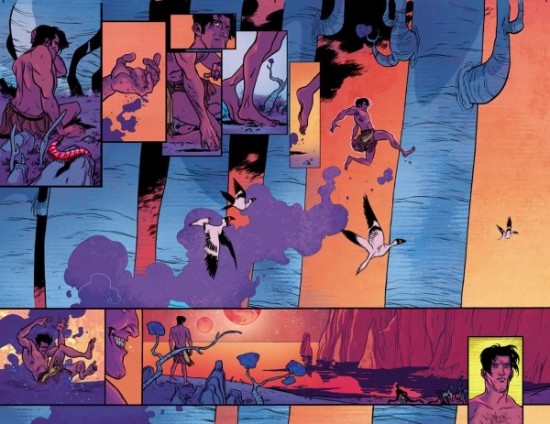 Check out some preview pages from Marvel Comics' John Carter: The Gods of Mars
Garth Franklin lists his Best Films of 2011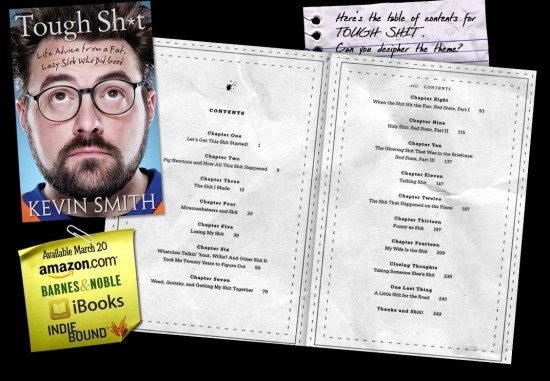 Kevin Smith's new book "Tough Shit" comes out on March 20th 2012. Pre-order now.LifeLock via Facebook is offering a Free Movie Ticket for Act of Valor when you "Like" them on Facebook.Watch the mystery get uncovered at the New York City edition of the Alcatraz viral.OpenCulture lists 29 Free Oscar Films on the Web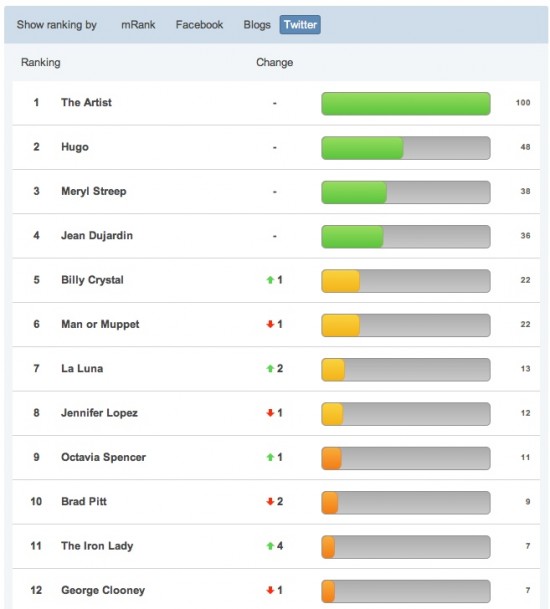 Mashable ranks the Most Buzzed About At The OscarsThe 2011 Movie Soundtrack: The Best Songs From This Year's Films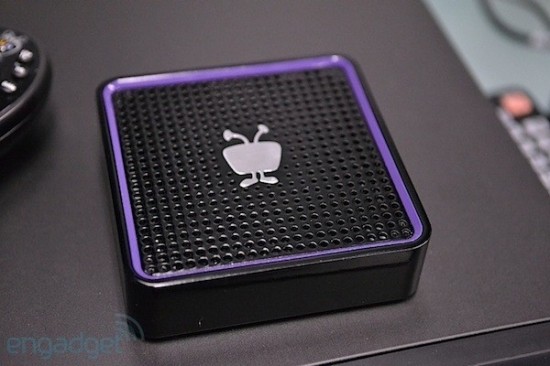 TiVo announced plans to release an IP set-top box
The 2012 Oscars explain why Hollywood and Silicon Valley can't get along:
It's clear that the business model of Hollywood is built around scarcity, while the business model of Web-based companies is built around abundance. How the leaders of these two industries handle the vast dichotomy between these two models will tell you a lot about the future of video entertainment. During last night's Academy Awards, the Hollywood message was distinctly one of scarcity, and it went something like this: It is only a few unique individuals, trained for generations, who can create this magic on a consistent basis. Anyone who has spent more than a few hours on the Internet knows otherwise – that the world is full of uniquely talented people, crowdfunding their ideas, embracing off-the-shelf digital tools and experimenting with innovative new formats for film.
Stephen Colbert Uses Verse to Express His Disappointment with the Lorax's Many Product Tie-Ins
HBO Go coming to Xbox 360 on April 1st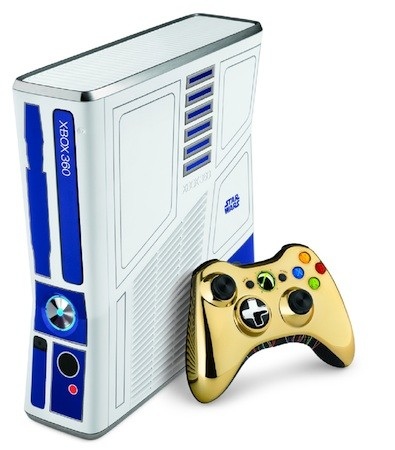 Microsoft Star Wars Xbox 360 bundle coming on April 3rd
Indiana Jones and the Kingdom of the Crystal Skull debunked: It Turns Out You Probably Can't Survive An Atomic Bomb Blast Inside a FridgeHugo director Martin Scorsese and his cast explain the advantages of shooting movies in 3DDeadspin's Top 10 Movies Of 2011Check Out the Breaking Bad Shoes Bryan Cranston Wore to the Independent Spirit Awards
ABC's Oscarcast drew an audience of 39.3 million — up from last year's 37.9 million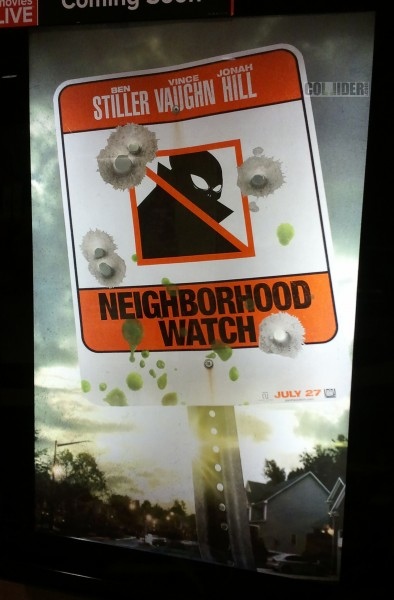 Check out the teaser poster for Neighborhood Watch starring Ben Stiller, Vince Vaughn, and Jonah Hill
Google Ventures-funded start-up Nettle is releasing a free iOS app, MovieGoer, "to make the moviegoing experience more interactive."
Watch a 15 Minute Featurette on the Making of Will Ferrell's Casa De Mi Padre
Verizon Says Redbox Deal Makes It More Powerful In Talks With Hollywood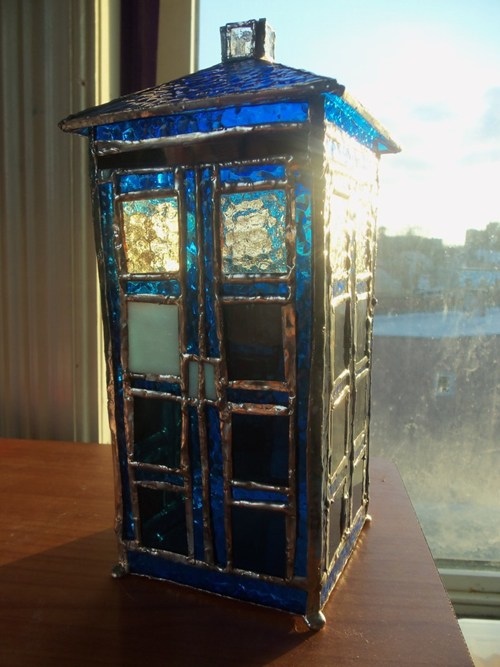 Stained glass TARDIS.
Fox has moved Touch to Thursday.
Supercut: Quentin Tarantino from Below
Paramount will release the 3D film Cirque Du Soleil: Worlds Away on December 21, 2012, the Friday before Christmas.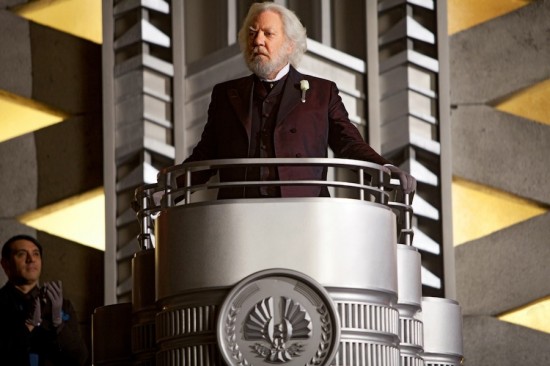 A new photo from Hunger Games.
True Blood showrunner Alan Ball will leave the HBO series after its upcoming 5th season
Here is our first look at The Lone Ranger's horse Silver in action
AnnaSophia Robb will play Young Carrie Bradshaw In the CW Pilot Carrie Diaries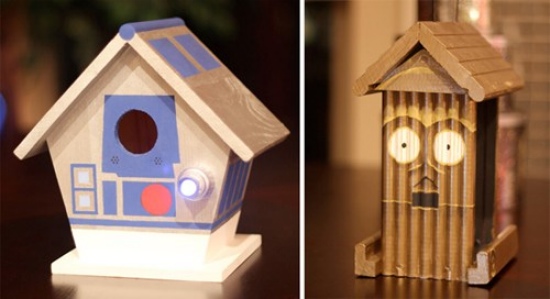 Star Wars R2-D2 and C-3PO birdhouses
Oscar-Winning Short Saving Face Debuts on HBO March 8th 2012
Triumph The Insult Comic Dog crashes The Golden Collar Awards.
The Amazing Race: The Playlist offers 5 Suggestions On How To Make Next Year's Oscars Better Than The 2012 Ceremony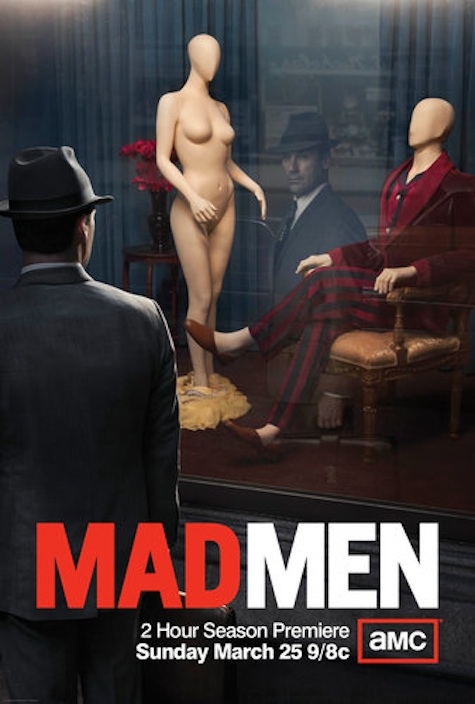 Mad Men Season 5 poster.
Director Guillermo del Toro has announced that German composer Ramin Djawadi (Clash of the Titans) is scoring Pacific Rim.
Listen To The Song That Inspired The Futurama ThemeThe Playlist calls Tales From Development Hell "An Uneven Look Behind The Curtain At Getting A Film Made"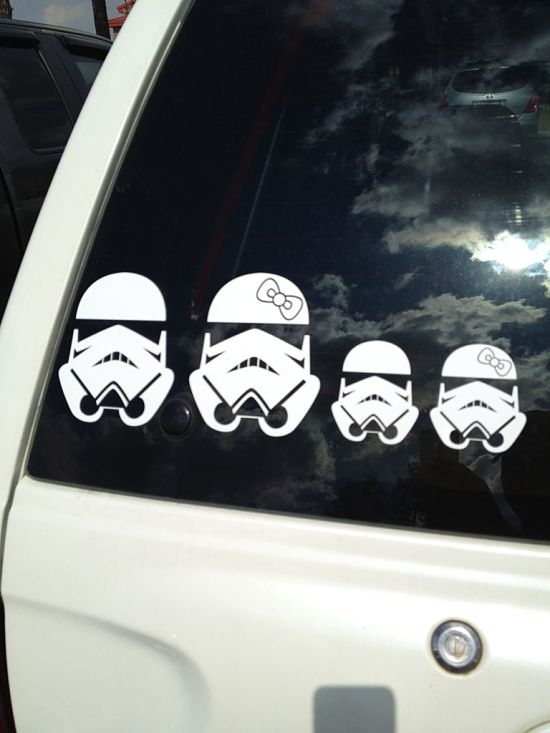 Nerd family.
Shock takes a look at The Hunger Games vs Battle Royale: Similarities and DifferencesWatch Seth Rogen's Opening Monologue at the Independent Spirit Awards
Lionsgate-Summit has made some release date changes:
Sinister, originally slotted for Aug. 24, moves two months later to an Oct. 5 bow. Texas Chainsaw Massacre 3D, which previously held the Oct. 5 date, is now is pegged for Jan. 4, 2013.
James Gilleard's "Bryan Cranston" illustration.
Ryan Seacrest on Sacha Baron Cohen's Oscar Prank: "I Definitely Did Not Know"Watch a Mash-Up of Famous Onscreen KissesPajiba lists The 10 Lowest Grossing Best Picture Winners of All Time (Adjusted for Inflation)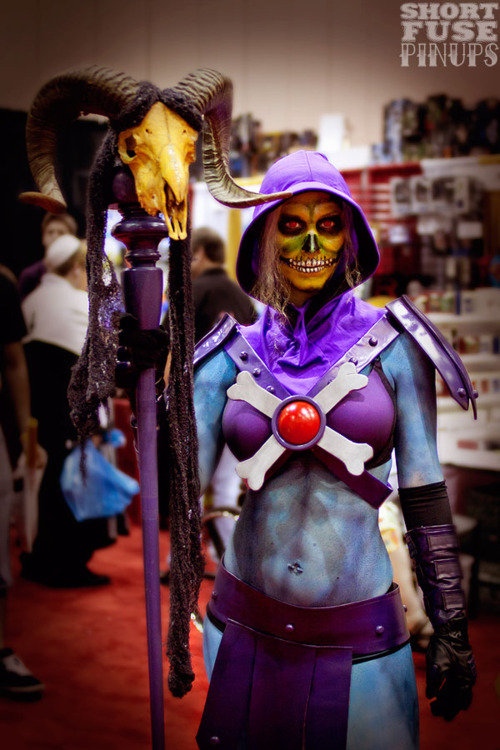 Lady Skeletor cosplay.
Paramount will present Titanic 3D sneak preview events in April.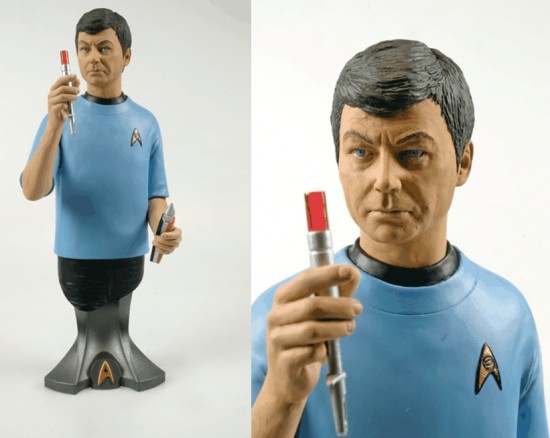 Titan Merchandise is releasing a maxi-bust of Star Trek legend DeForest Kelley in his unforgettable role as Dr. Leonard "Bones" McCoy.
CinemaBlend lists The 5 Worst Moments Of The 2012 Academy Awards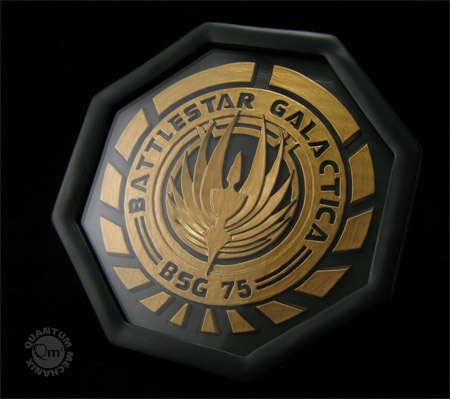 QMx announces a new Battlestar Galactica Coaster Set
Rejects lists The 87 Most Interesting Movies of the 2012 European Film Market (or 87 Movies You Probably Haven't Heard of But Need On Your Radar)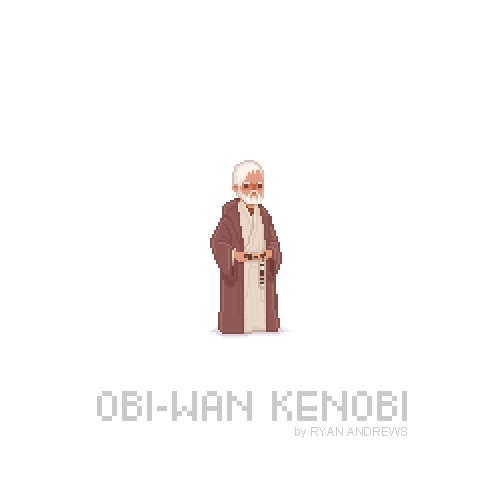 Star Wars pixel art.Are Disney Trying To Bail On Distributing Alex Kurtzman's Welcome To People?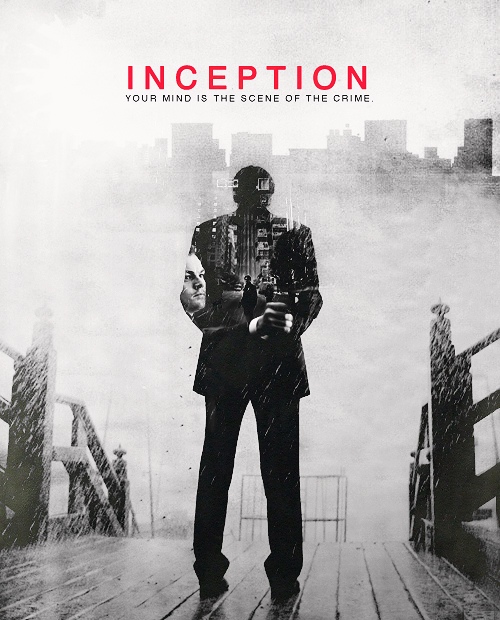 Inception poster by MarionA suggested viewing order for the Star Wars saga.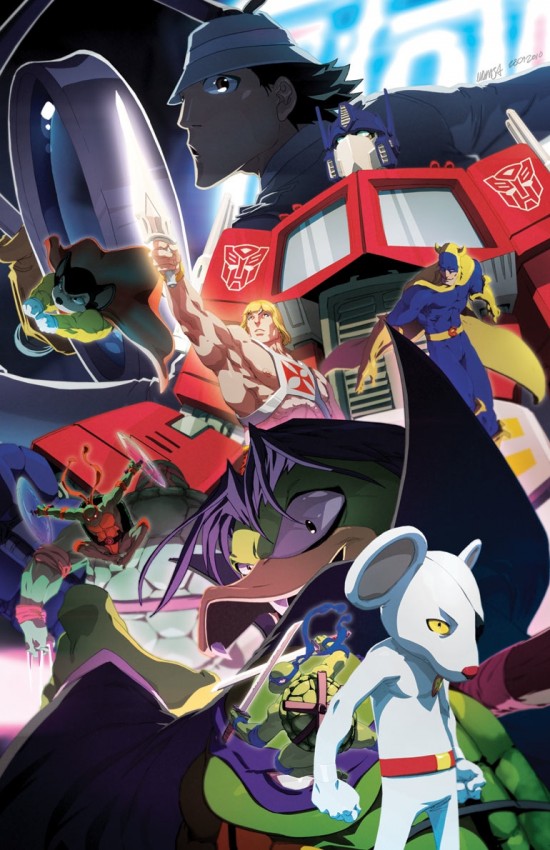 Jeffrey 'CHAMBA' Cruz created this illustration mash-up featuring many 1980's cartoon heros.
Lady Gaga loved Moneyball:
I lay down on the airplane back from Japan, tossing around some dashi, fondling my pearls. I watched the movie Moneyball for the first time. I began to laugh and smile as [Brad] Pitt talked romantically about the game. I suddenly imagined that my pearls were teeny-tiny baseballs. When a player hits a home run, the baseball is flung into an abyss of enigma and screams so great. It travels so far that only rarely is one caught in the bleachers. Where do these balls go? Where do all these wins get encased? Are they in a heavenly baseball land floating around for players who pass to acknowledge? Or do they disappear?