Superhero Bits: The Avengers, Man Of Steel, Arrow, Hancock 2, DC Nation, Amazing Spider-Man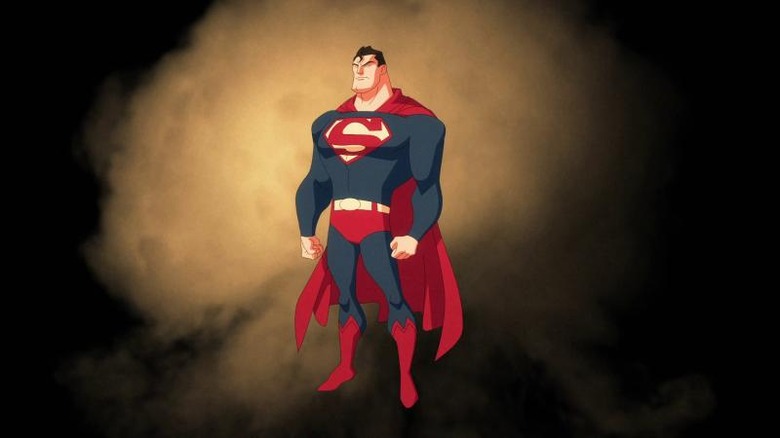 When will you see a new trailer for The Avengers? Is there a way to hear some dialogue from the movie now? Want to hear Michael Shannon talk as General Zod from Man of Steel? What did Black Widow do between Iron Man 2 and The Avengers? Does Peter Berg think Hancock 2 will happen? Will Arrow and Smallville take place in the same world? And where can you get the latest look at the villains in The Avengers? Read about all of this and more in today's Superhero Bits.
It's Just Some Random Guy has posted his ode to Nicolas Cage as Ghost Rider.
A new trailer for The Avengers will be up on Wednesday according to Facebook.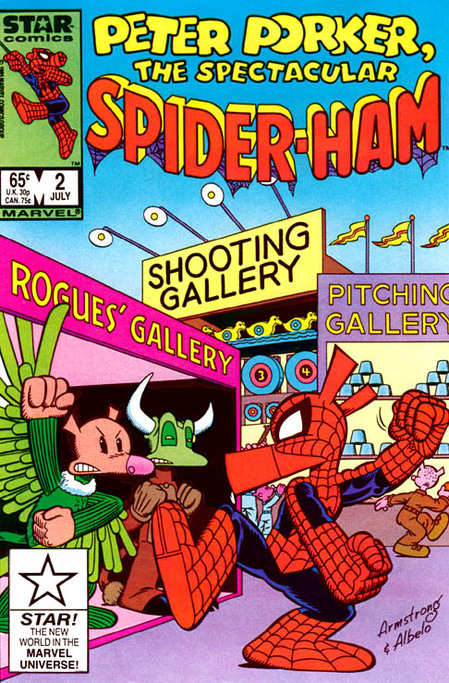 Topless Robot has their list of the five best, and worst, comics published by Star Comics – Marvel's child comic imprint from the 1980s. One example is Peter Porker, above. Was that best or worst? You'll have to head there to find out.
One of Marvel's most prolific writers, Brian Bendis, will be writing X-Men in the near future according to Bleeding Cool.
Get More: Movie Trailers, Movies Blog
Michael Shannon spoke to MTV about General Zod's speeches in Man of Steel and even gave, possibly, a tease as what he sounds like.TV Addict (via CBM) is reporting the new CW pilot Arrow will have several Smallville cameos, such as Daily Planet writer Cat Grant played by Keri Lynn Pratt.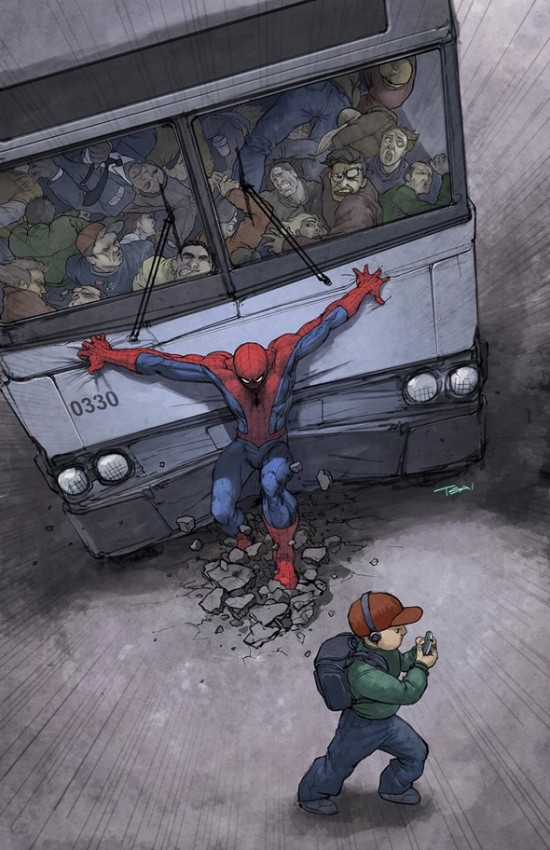 The artwork of Francis Tsai is incredibly impressive. Check out a whole bunch more, including Wolverine, Hulk and more over at his official site, via Geek Tyrant.
Cartoon Network is going to show off their DC Nation block of programing at WonderCon in Anaheim, CA next month. Here's what they have planned, via Superhero Hype:
From the pages of DC Comics to the television screens of fans across the country comes DC Nation, a new one-hour exclusive kids programming block from Cartoon Network, Warner Bros. Animation and DC Entertainment. DC Nation stars some of the most beloved and legendary heroes of the DC Universe, brought to life by some of the most talented directors, writers and producers working in animation today. Anchored by Green Lantern: The Animated Series and Young Justice, DC Nation airs Saturdays from 10:00–11:00 a.m. ET/PT on Cartoon Network. Fans attending the WonderCon 2012 DC Nation panel will be treated to exclusive video content filled with plenty of sneak peeks from the DC Nation block. In addition, an all-star panel featuring Young Justice producers Brandon Vietti (Batman Under the Red Hood) and Greg Weisman (Gargoyles), Green Lantern: The Animated Series producers Jim Krieg (Ben 10: Alien Swarm) and Giancarlo Volpe (Star Wars: The Clone Wars), and DC animated shorts producers Lauren Faust (The Powerpuff Girls, My Little Pony: Friendship Is Magic) and Ben Jones (Batman: The Brave and The Bold) will take the stage for a moderated Q&A. Learn more about DC Nation at www.dcnation.com and follow the show on Twitter @DC_nation.
Due to the amount of graphics and images included in Superhero Bits, we have to split this post over THREE pages. Click the link above to continue to the second page of Superhero Bits.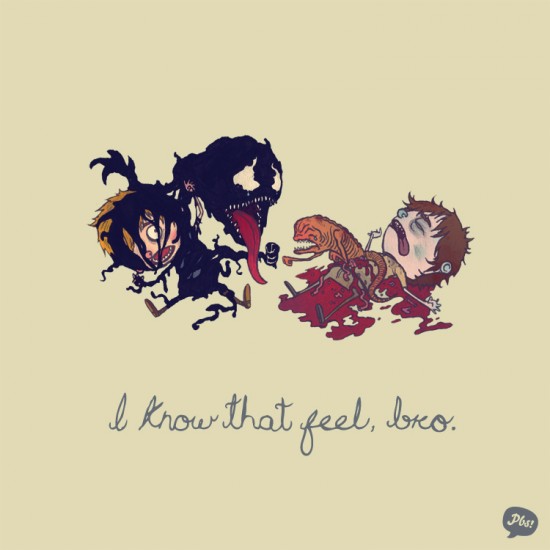 This series of art by Deviant Artist Chris Gerringer is kind of disturbing yet sweet. Check them out at that link or Geek Tyrant.
The Spidey Project: With Great Power Comes Great Responsibility, a Broadway parody show, is coming to Los Angeles beginning March 8.Screenrant posted this Avengers parody trailer, re-imagining the film as a silent movie.
Writer Fred Van Lente gave a little plot description for the Iron Man 2/Avengers bridge comic book The Avengers: Black Widow Strikes. Thanks to Newsarama (via CBM).
The basic premise of the story is that Natasha's hunting down bootleg Stark Industries technology created by Justin Hammer and Whiplash from Iron Man 2. So there's kind of a bridge between Iron Man 2 and Marvel's The Avengers here.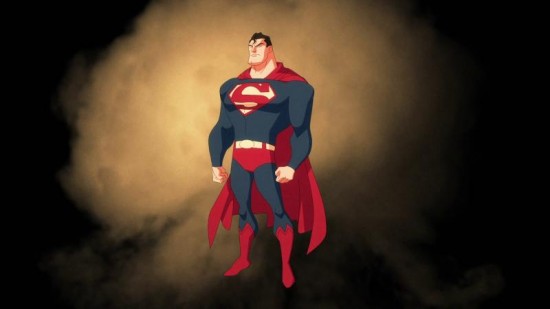 Here's a cool look at Superman in the upcoming film Superman vs. The Elite. Thanks to Superhero Shows via CBM.
MrMovieMan (via CBM) found a notice on Google that The Avengers is 2 hours long. This is likely a placeholder, but, maybe it's the running time too.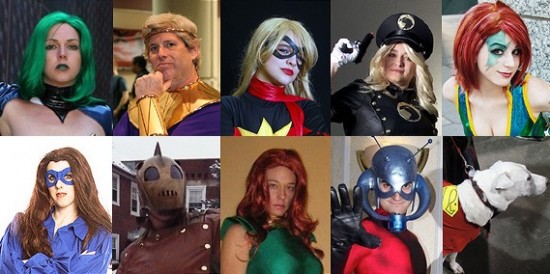 Gamma Squad has a new gallery of superhero cosplay, as they tend to do.IFC.com spoke to Jeffrey Dean Morgan who said he's be interested in playing The Comedian again if a new Watchmen film happens.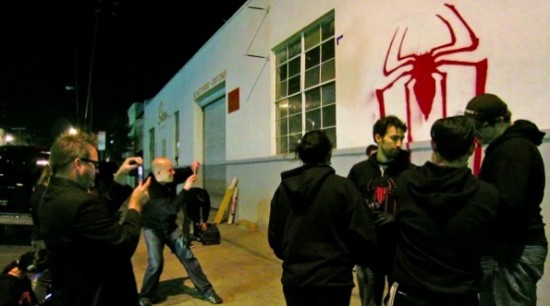 The Los Angeles Times has a good wrap up of the Amazing Spider-Man ARG so far, and even a big photo gallery. This image includes friends of /Film Zach L and Alex B. There's also a video here.
If you want to hear some lines from The Avengers, this toy review video from YouTube should suffice. Also, head over to CBM to hear The Hulk.
Peter Berg talked to CineHeroes (via Bleeding Cool) and believes Hancock 2 will be made:
This should be done. We are in talks. Once our respective projects will be finished, that Will Smith is finished with Men In Black 3, once I'm done with Battleship and Lone Survivor, we will. I talked with Will Smith, he is always ready.
Due to the amount of graphics and images included in Superhero Bits, we have to split this post over THREE pages. Click the link above to continue to the third page of Superhero Bits.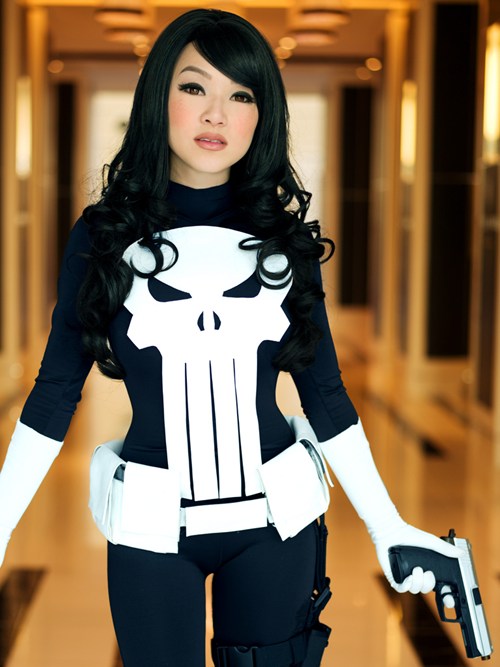 We've run this before, right? I don't care. The Daily What reminded us it exists so I'm posting it again.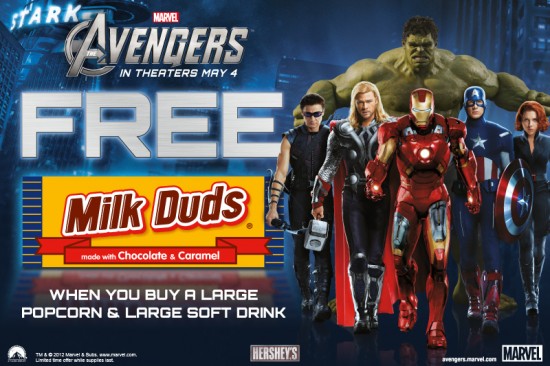 The Avengers have a deal with Hershey and will begin appearing on all sorts of different candies. Here's one example above thanks to A 360 Design (via CBM).
More Avengers: Entertainment Tonight will air their set visit from the film on Tuesday. Thanks to CBM.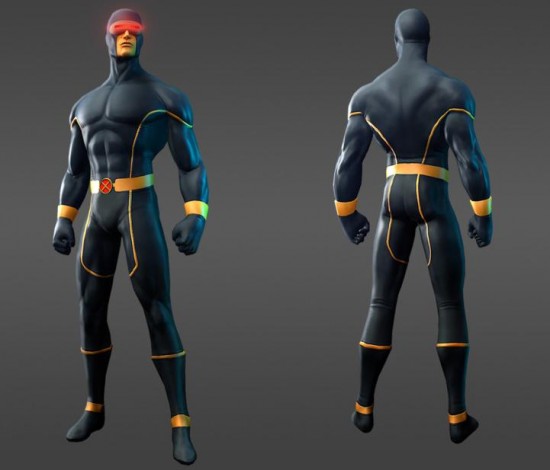 You've already seen Spider-Man from Marvel Universe, an upcoming Marvel MMO; now Cyclops has been revealed.
The Digital Spy (via CBM) spoke to McG who really wishes he could have made his Superman movie.
THE FINAL FEW BITS SHOULD BE CONSIDERED SPOILERS FOR THE AVENGERS. I'll leave a little space.
3.
2.
1.
Spoilers.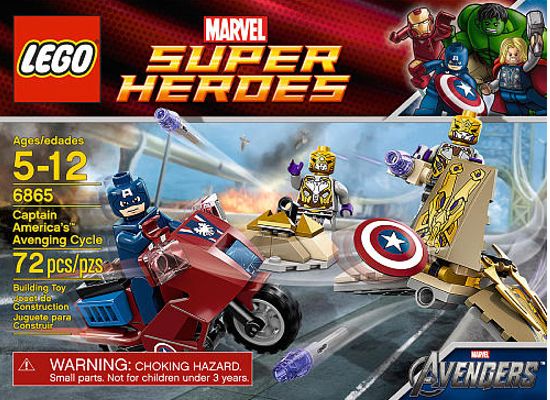 We thought we'd already seen what The Avengers villains look like thanks to toys but these new Lego sets, posted by Comic Book from Toys R Us, show something entirely different. Thoughts?
A Russian site (via CBM) has posted what are believed to be plot points from The Avengers. I'd quote a few but they're all pretty massive spoilers, even for a spoiler page. Proceed with caution.