Hans Zimmer Talks 'Dark Knight Rises' Score, Secrecy And More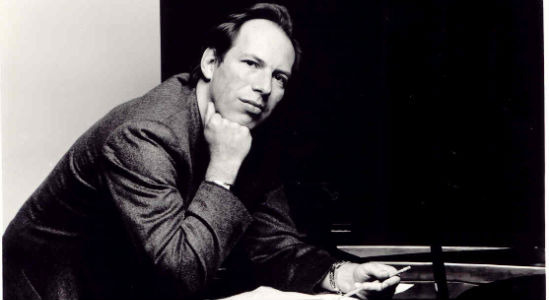 Now that we've (mostly) moved on from Banegate, Christopher Nolan and his team have gone back to what's really important – finishing one of the most anticipated films in history. The director is hard at work completing The Dark Knight Rises and, at this point of post-production, one of the most important people becomes the composer. That's Hans Zimmer, who has spoken in the past about his radical choices for the July 20 release. He expanded on those comments, and talked about Nolan's reasons for secrecy, in a new interview with the Los Angeles Times. Read some of his thoughts after the jump.
Thanks to the Los Angeles Times for these insights.
First up, here's a bit from Zimmer on how he initially approached adding music to The Dark Knight Rises:
You have to see [a sequel] as an autonomous movie. Otherwise you will end up with all the things that are the worst thing about a sequel. Before I even set off on 'Sherlock,' and before Chris [Nolan] started shooting, I had an idea. I went to the Warner [Bros.'] music department and I said, 'Have I earned the right yet to book the biggest, craziest orchestra for two days, and try this experiment for '"Dark Knight?"' And if it goes wrong, if I don't like it or if Chris doesn't like it, we can just pretend these two days never happened.'
That session worked out, according to Zimmer:
I had an idea of a different way of writing music, or a different way of getting an orchestra to perform music as well. And basically it worked out, and snippets of it are starting to appear in the trailer. And really I have 25 minutes of very, very radical, very different stuff.
He also agrees with Nolan's insistence on secrecy surrounding the film because, Zimmer feels, it goes back to the inherent enjoyment of movies:
We're supposed to go and surprise you. And part of the experience has to be a surprise. It feels a little bit like we're working very hard at protecting part of what is great about movies — the surprise. Because it seems like the world doesn't want you to do that anymore. They want to know everything, they want to know about the stars and [this and that] immediately. And it's not important to us. To us, really, the thing is the writing and the script and the ideas and the journey, and making it into something really good.
Head to the LA Times to read more of Zimmer's interview. Do you think Zimmer is trying something different besides the chanting?