Warner Bros. Taps 'Wrath Of The Titans' Scribe Dan Mazeau To Pen Live-Action Adaptation Of Japanese Manga 'Bleach'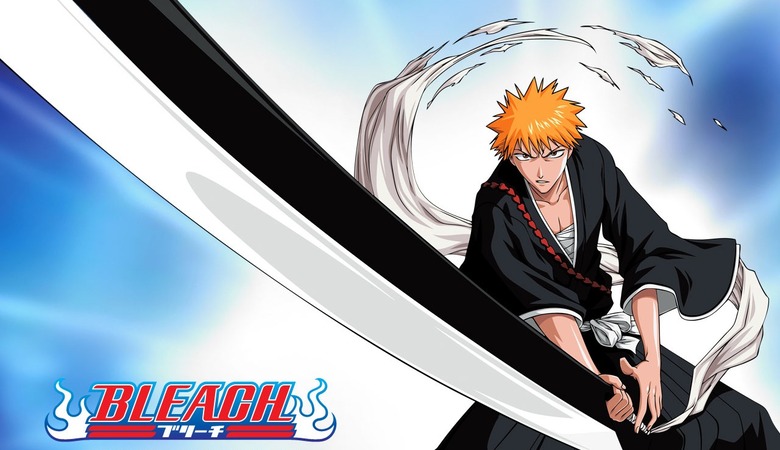 That Garrett Hedlund-starring remake of Akira may still be on hold, but Warner Bros. seems determined to delve into Japanese pop culture one way or another. Back in 2010, the studio acquired the live-action movie rights to Tite Kubo's manga Bleach, with Peter Segal (Get Smart) attached to produce. We haven't seen much in the way of progress since then, but it looks like the project's finally beginning to pick up some steam. Wrath of the Titans screenwriter Dan Mazeau has just been tapped to pen the script, with Segal now considering directing as well as producing. More details after the jump.
I've never been all that into manga or anime myself, so I'm not personally familiar with Bleach. I do know that it's well-liked among my friends who love that kind of thing, though, and I've no doubt that they're nervous about what Warner Bros. will do with the property. Unfortunately, the talent involved isn't bound to inspire much hope. Segal last helmed and produced Get Smart, an inoffensive but totally forgettable piece of fluff; his other directorial efforts include 50 First Dates and The Longest Yard. Wrath of the Titans is Mazeau's first produced screenplay, so it's too early to judge his skills, but his lack of experience seems unlikely to comfort Bleach fans.
While Segal reportedly has an eye toward directing, he's only confirmed to produce at this point. Also on board to produce are Segal's Callahan Filmworks partner Michael Ewing and Heroes actor Masi Oka, who first brought the project to Callahan Filmworks — so you know who to blame if this live-action adaptation goes terribly, terribly wrong.