Casting Bits: Zoe Saldana May Join Christian Bale In 'Out Of The Furnace;' Rufus Sewell & Anne Heche In 'The Occult;' Julianna Margulies In 'Stand Up Guys'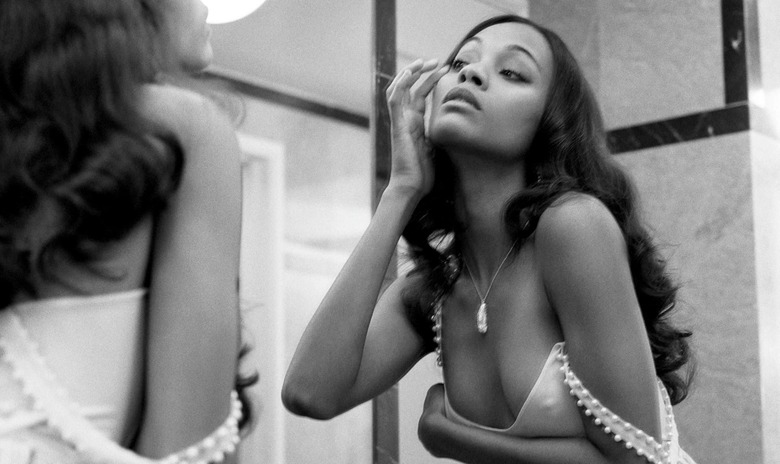 The latest actor to join Christian Bale in Scott Cooper's Out of the Furnace is likely to be Zoe Saldana. She's in early talks for the film that Cooper is rewriting (based on Brad Ingelsby's The Low Dweller script) and will direct as his follow-up to Crazy Heart.
Bale will be an ex-con who is determined to avenge the death of his younger brother after being released from prison. Various actors have been mentioned as possible choices for the brother (Casey Affleck, Garrett Hedlund, Taylor Kitsch and Channing Tatum) and Robert Duvall is nearly set to play the main character's helpful uncle, while Viggo Mortensen could end up being the villain.
Out of the Furnace could shoot this spring if the cast comes together and Relativity gives it the final green light. As we've heard before, that green light will primarily be based on the finalization of a deal with Bale, which hasn't yet happened. [Variety]
After the break, a film called The Occult signs Rufus Sewell and Anne Heche, and Julianna Margulies joines Al Pacino in the comedic action film Stand Up Guys.
Rufus Sewell, Anne Heche and newcomer Alycia Debnam-Carey are all in talks to star in a film called The Occult, which will be directed by Danish director Christian Christiansen (The Roommate). The film is set to shoot later this month in North Carolina, and tells the following story:
A small commune deals with a prophecy that predicts the coming of the devil's daughter. As the shared 18th birthday of five girls approaches, a sequence of murders causes panic to spread through the community, making some wonder whether the prophecy is coming true or if someone is silencing those who know too much.
We don't know the specific roles for any of the actors, though it seems likely that Alycia Debnam-Carey will play one of the five girls. [Variety]
Finally, Julianna Margulies has signed to join Al Pacino, Christopher Walken, and Alan Arkin in the action dramedy (how many genres can be combined into one phrase?) called Stand Up Guys. Fisher Stevens (The Cove) is directing from a script by Noah Haidle, in which "two aging hitmen have one last night of wildness before one has to murder the other."
Margulies will be Alan Arkin's daughter Lile, a hospital nurse who "takes care of Al Pacino when he OD's on Viagra." Ah. So it's that kind of dramedy. Good to know ahead of time, though we can bet that the eventual trailer for the film will pick part of that sequence as a highlight. This film will be shot while the actress is on hiatus from The Good Wife. Lionsgate will distribute. [Deadline]