Dennis Quaid And Michael Chiklis In Talks For Nicholas Pileggi's 'Ralph Lamb', Milo Ventimiglia Joins Frank Darabont's 'L.A. Noir'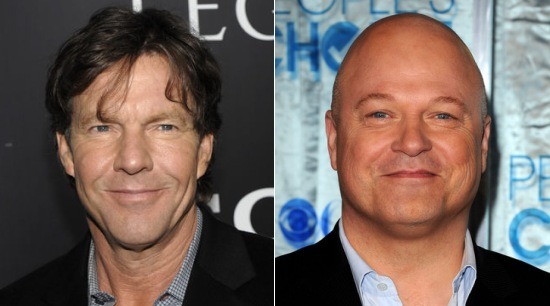 With Goodfellas and Casino scribe Nicholas Pileggi writing and James Mangold (Walk the Line, 3:10 to Yuma) set to direct the pilot, it's probably not surprising that CBS' 1960s Las Vegas-set Ralph Lamb is attracting some serious acting talent as well. Dennis Quaid is now in talks for the title role, a real-life rodeo cowboy who went on to become Clark County's longest-serving sheriff. The Shield alum Michael Chiklis is negotiating to play Lamb's nemesis, a Chicago mobster who decides to take on Las Vegas.
Though Chiklis is known for his work on shows like The Shield, The Commish, and more recently, No Ordinary Family, Ralph Lamb would mark the first regular TV series gig for Quaid. The show is one of two gangster-themed TV shows on Pileggi's plate at the moment; he also has a small-screen version of Goodfellas set up at AMC. [Vulture, THR]
After the jump, a Heroes alum joins a Walking Dead star on Frank Darabont's new series.
Ventimiglia is set to play ex-Marine and World War II vet Ned Stax, now a lawyer who's being groomed to become a fixer for the mob. If Bernthal signs on, he'll be playing Joe Teague, a LAPD cop who served with Stax in WWII. [Deadline]