Page 2: Muppets, Simpsons, Star Wars, Drive, Game Of Thrones, Downton Abbey, Men In Black 3, Hobbit, Piranha 3DD, Kristen Wiig, Indiana Jones, Louis C.K., Jurassic Park
What is Page 2? Page 2 is a compilation of stories and news tidbits, which for whatever reason, didn't make the front page of /Film. After the jump we've included 48 different items, fun images, videos, casting tidbits, articles of interest and more. It's like a mystery grab bag of movie web related goodness. If you have any interesting items that we might've missed that you think should go in /Film's Page 2 – email us!Header Photo: Volkswagen Imperial WalkerPajiba lists 30 Reasons Why We'll Miss Downton Abbey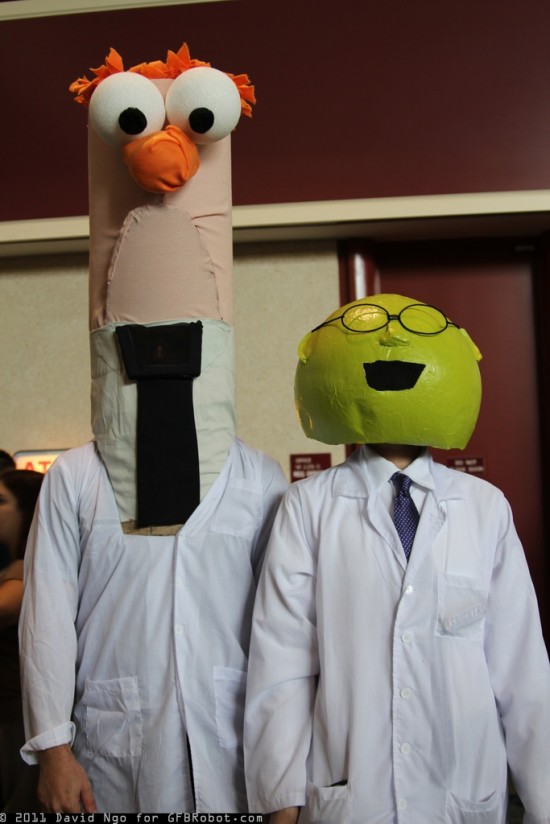 Muppets cosplay.FilmForum takes a look at the history of Miramax: A journey through Netflix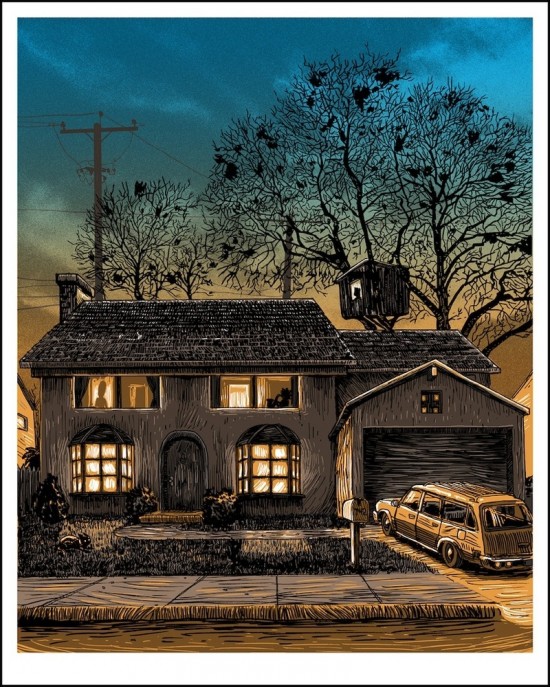 Tim Doyle's latest Simpsons-inspired print "742 Evergreen Terrace"USA Today has an article titled "All hail John Williams, a maestro of movies"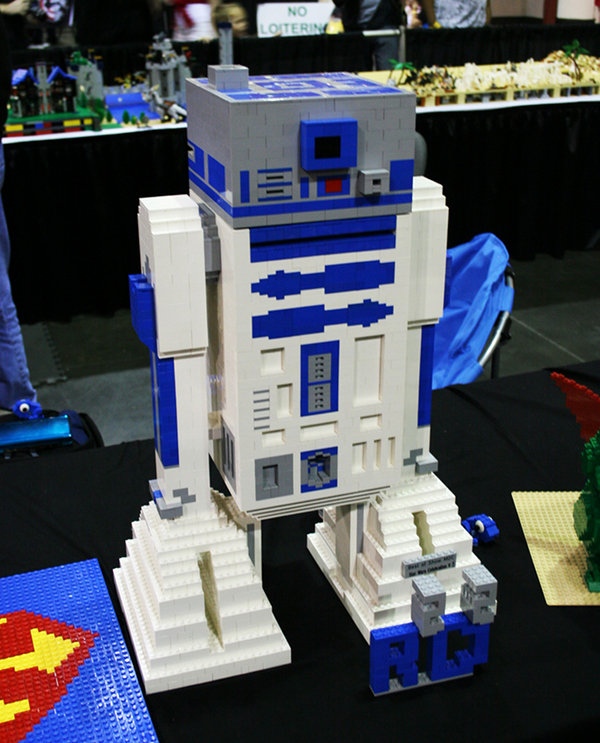 LEGO R2-D2.Peter Jacobson Joins 'Ray Donovan', Zach Cregger Cast In NBC's Jimmy Fallon Pilot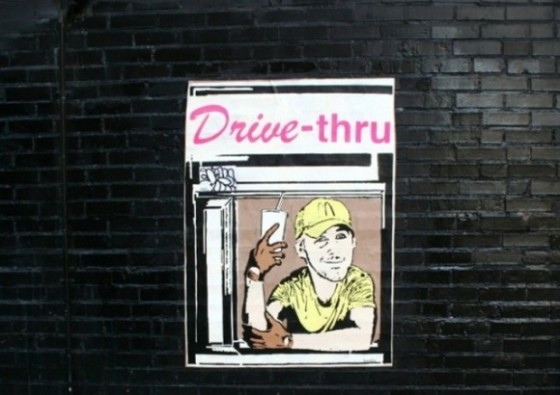 Drive street art.GeekTyrant lists the top 10 fictional movie presidents.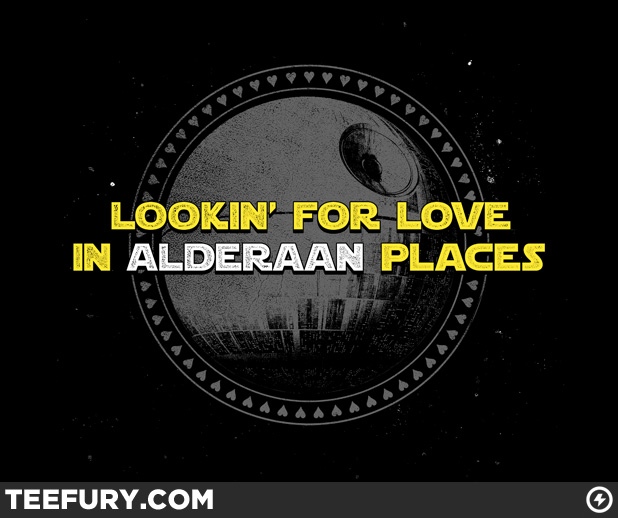 Today's t-shirt of the day on TeeFury is a Star Wars-inspired design "Lookin' For Love".
A new trailer for Pixar's Brave will premiere on Thursday online.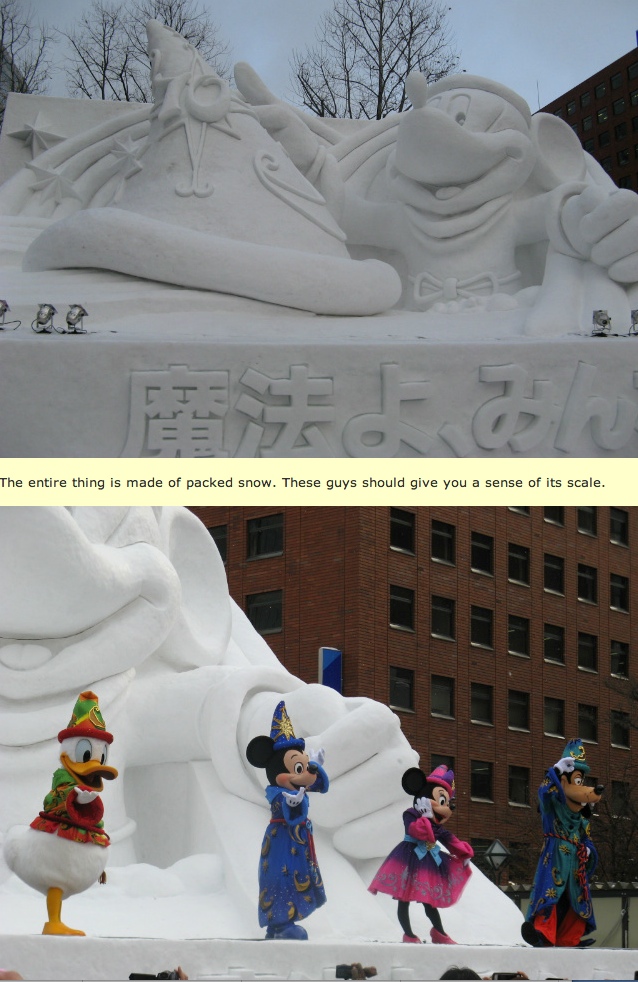 A Disney snow sculpture at Tokyo's Disney Sea.
AV Club explains How all nine Best Picture nominees reassure us about the scary future
The latest behind the scenes video from Game of Thrones season 2 takes a look at the life of an extra.
Economics blog Centives has estimated that the first Death Star would have required 1.08×1015 tons of steel.
That would use up all the iron in the Earth's crust, and quite a bit from the Earth's core, which might not be the most advisable place for a mining operation. Assuming we could gather and refine all that iron — a process that would take 833,000 years at today's production rates — the value of the steel at current market prices would be around $852 quadrillion. That's 13,000 times the world's GDP for the steel alone. We're not even talking weaponry, wiring, and trips to Ikea.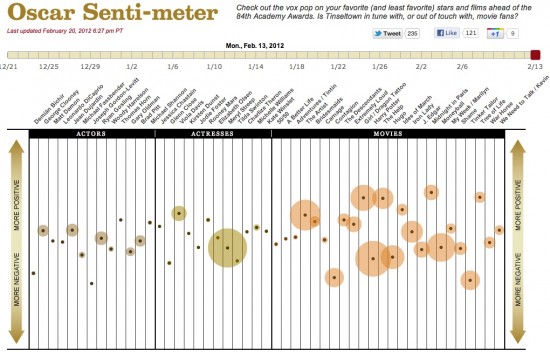 Infographic: What's the Twitterverse saying about Hollywood's awards season?
A Real-Life Navy SEAL Rates the Authenticity of 10 Navy SEAL Movies.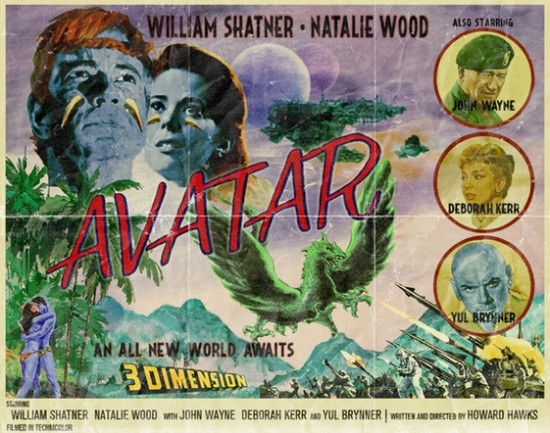 ForeverGeek has a bunch of Modern Movie Posters... From Another Time
Netflix says it's just a coincidence that The Bodyguard is no longer streaming after Whitney Houston's death
Downton Abbey paper dollsRelease Dates: Bill Murray's 'Hyde Park on Hudson' Hits On December 7th; Richard Linklater's 'Bernie' Dated For April 27th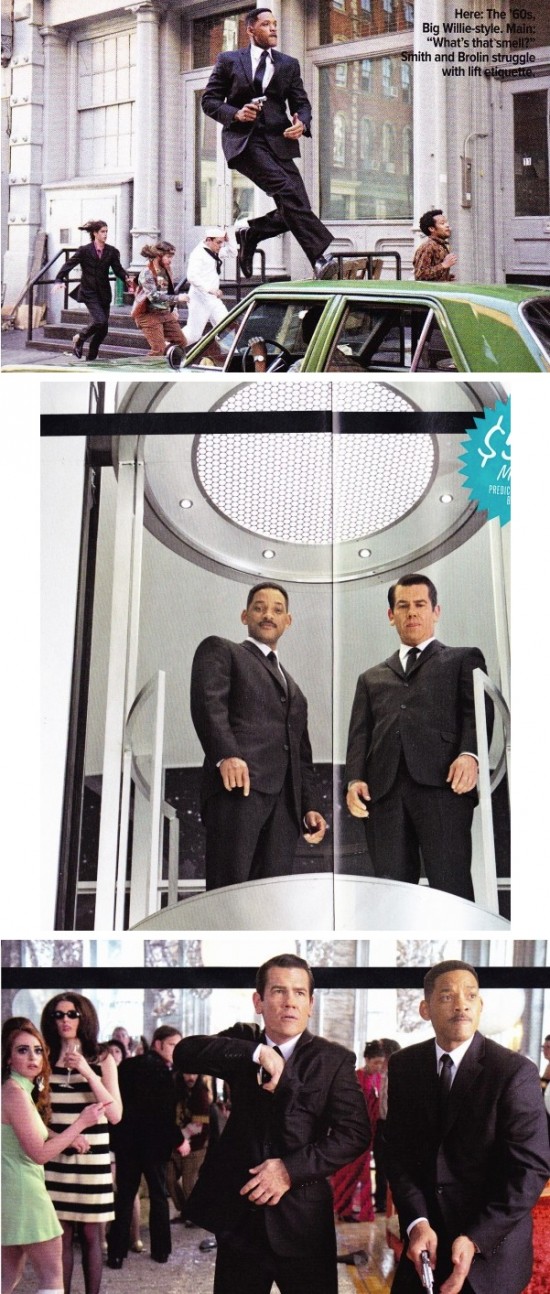 Check out some new images from Men In Black 3.
The UK's high court has ruled that The Pirate Bay are guilty of copyright infringement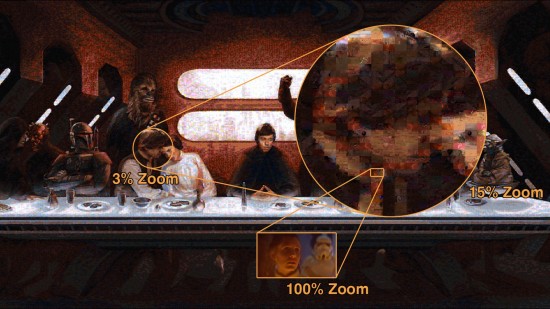 New Star Wars Last Supper Mosaic Is Insanely Huge
ThePlaylist lists The 5 Best Best Picture Oscar Line-Ups Of All Time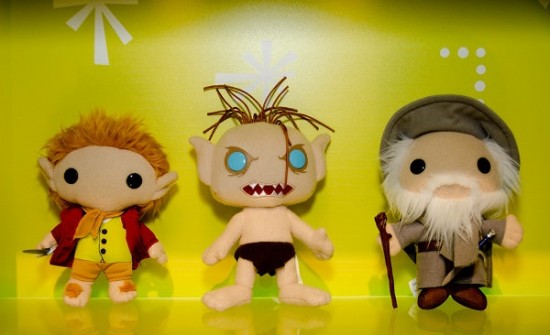 Hobbit plushes coming this fall.
The Star Wars Porn Parody is Better-Reviewed Than The Phantom Menace
Watch The Way trailer with writer-director Emilio Estevez
Showrunners Jennifer Johnson and Daniel Pyne Talk ALCATRAZ, the Show's Mythology, and Their Plans for Season 2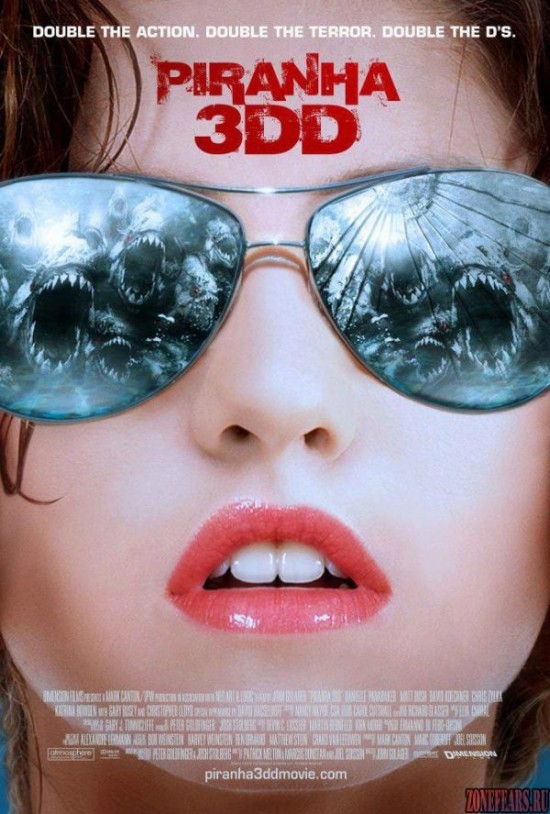 Piranha 3DD teaser poster.Rejects can't understand why cable provides can;t Synchronize their DVR Periods Already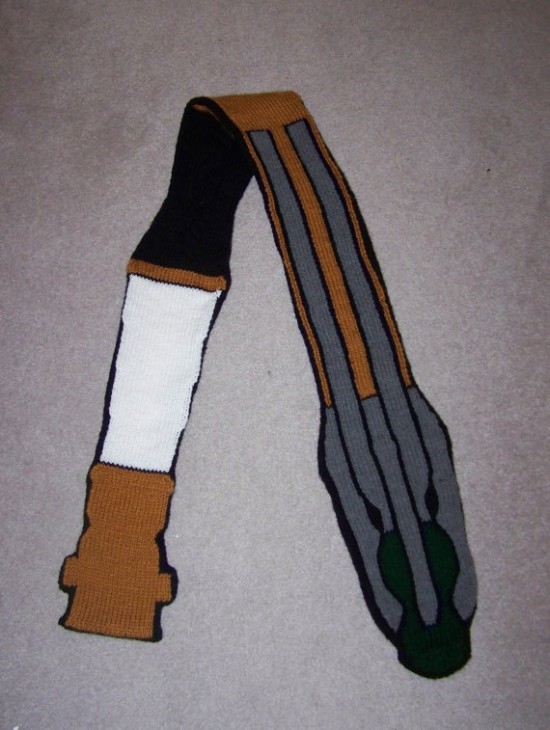 Sonic Screwdriver Scarves
WC lists 7 Things We Want To See In Doctor Who Series 7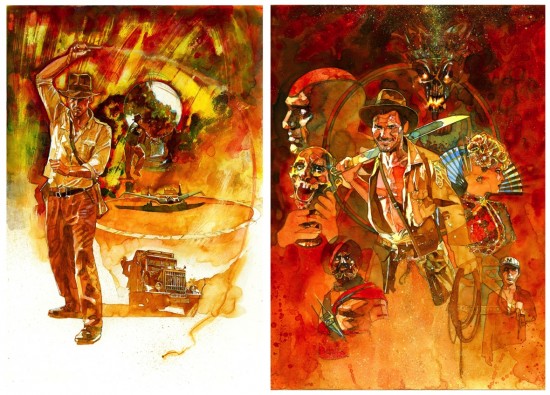 Mark McHaley's Raiders of the Lost Ark and Temple of Doom posters.
AICN Anime has An Early Look at the Upcoming Space Battleship Yamato Remake, Yamato 2199
Video: Shit People Don't Say in LA featuring David Slade, Alison Brie, Diora Baird and Tommy Lee.
Piracy reduces foreign box office receipts 7%, study says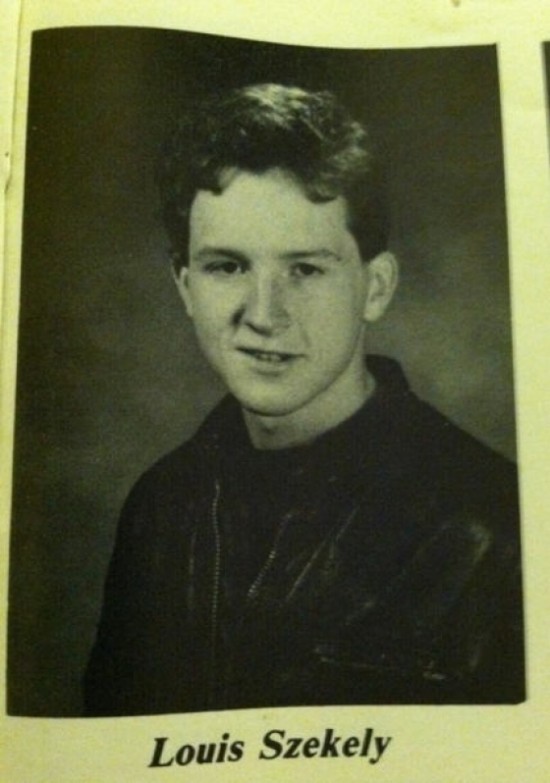 Louis C.K.'s Yearbook photo.Safe House topped the box office on Presidents' Day weekend.Watch Kristen Wiig Introduce Judd Apatow at the 2012 Writers Guild AwardsPajiba lists The 10 Most Inspiring Fictional Presidents In Film and Television
Jurassic Park cake.Cracked lists 6 Movies Inadvertently Remade as Other MoviesWatch Media Design School's short film Dr Grordbort Presents: The Deadliest Game, based on the sci-fi world of Dr Grordbort created by writer and artist Greg Broadmore from Weta Workshop.Pajiba Ranks the 20 Best TV Episodes of the Week
The Oatmeal explains why content distributors are screwing themselves and how they might be creating piracy.How Stanley Kubrick Kept His Eye on the Budget, Down to the Orange Juice