Sequel Bits: 'Percy Jackson & The Olympians: The Sea Of Monsters;' 'Crank 3;' 'Insidious 2' And More 'Twilight'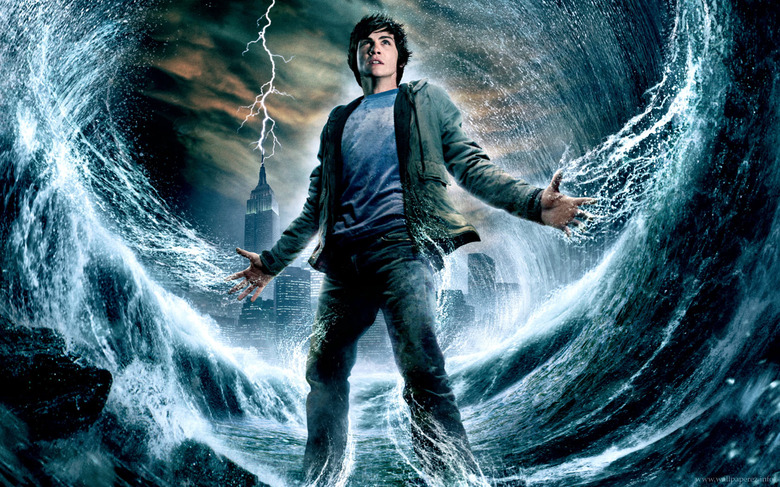 The sequels never stop, and the first one we want to talk about today is Percy Jackson & the Olympians: The Sea of Monsters, the sequel to the 2010 film Percy Jackson & the Olympians: The Lightning Thief. We know that Thor Freudenthal will direct the movie based on the second book in Rick Riordan's YA series, with a script by Ed Wood writers Scott Alexander and Larry Karaszewski. Logan Lerman and Alexandra D'addario are said to be returning, and now Variety reports that Douglas Smith (Big Love) is in final talks to play a co-starring role.
The Sea of Monsters, which sees the modern versions of characters inspired by Greek mythology seeking the famous and mythical Golden Fleece, is set for release on March 26, 2013. So we'll probably hear about more casting and a shoot start soon.
After the break, slight news on Crank 3, Insidious 2 and that still-theoretical Twilight continuation.
Crank and Ghost Rider: Spirit of Vengeance co-director Brian Taylor was recently signed to make a Twisted Metal movie for Sony, all on his lonesome. (That is, sans Crank and Ghost Rider co-director Mark Neveldine.) But Crank sequel plans aren't dead yet. Or Taylor is at least still talking about making another of the Jason Statham-starring low-budget action films.
During a recent 'Ask Me Anything' session on Reddit (via Bleeding Cool), Taylor talked about Crank in general, and promised a third film soon, perhaps next year:
[Crank's poisoning] was a plot device designed to showcase the shit we do w/ cutting and camera movement but became a metaphor for our entire ADD approach to reality
try explaining to amy smart that she has to take stripper pole lessons and roll around in horse manure naked for the integrity of the film. now that's directing.
[Crank 3] will happen, prob 2013.
we were going to have chelios track down bin laden [in Crank 3] but that got fucked up...
Next up, we know that a sequel to the horror film Insidious is in the offing; the film was announced in the past couple weeks after speculation began last year that James Wan's movie would be granted a follow-up. Now Dread Central reports that the characters Specs and Tucker, played by Leigh Whannell and Angus Sampson, will return. Whannell said,
I can say that yes, my character will be seen in Insidious 2. It may probably bum a lot of people out, though, to hear this news. It's part of the reason I don't even read the internet message boards anymore; there was this hatred that spewed out from fans saying 'I hated those guys! They sucked! They ruined the movie!' so there will probably be a lot of people out there who will be disappointed to hear that the Specs and Tucker characters will be coming back.
Finally, let's stoke the fiery ire that is burning in anyone that hopes Twilight will be done after the release of Breaking Dawn Part 2 this year. The purchase of Summit by Lionsgate opened up the conversation about more Twilight movies, with company execs saying they're up for more movies if Stephenie Meyer will write more books. (Surprise, right?)
If that does happen we might not have Robert Pattinson to kick around any longer as the vampire Edward Cullen. The actor, who has been very entertainingly open in the past few years about his dislike of the Twilight films, says he's probably aged beyond the point of being able to play the hundred-year-old high school vampire: "I'd be curious what Stephenie would write, but I just think I'd probably be too old. I'm already too old. But yeah, it'd be kind of interesting." Say it ain't so! [Reuters]