First Clip From Marc Webb's 'The Amazing Spider-Man'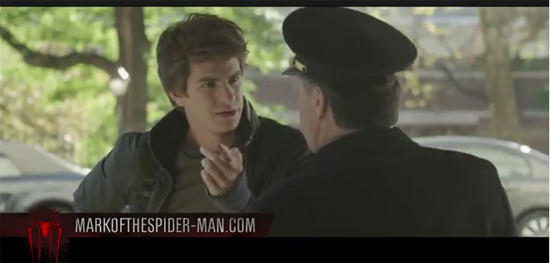 The viral ad campaign for Marc Webb's The Amazing Spider-Man, Mark of the Spider-Man, started up last week, and it started to pay off for everyone today with the first clip from the film. This is a pure Peter Parker clip; there's no big web-swinging or Lizard-fighting action here. But you will get to see some of how Andrew Garfield is playing Peter Parker in this telling of Spidey's story.
Presumably this leads right in to the scene in the trailer where Pete comes in through Gwen Stacy's window, but we'll learn more about that when The Amazing Spider-Man opens on July 3. The 3D reboot also stars Emma Stone, Rhys Ifans, Denis Leary, Martin Sheen, Sally Field, and more.