Screenwriter Simon Kinberg Says 'X-Men: First Class' Sequel Will Have More Magneto [Video]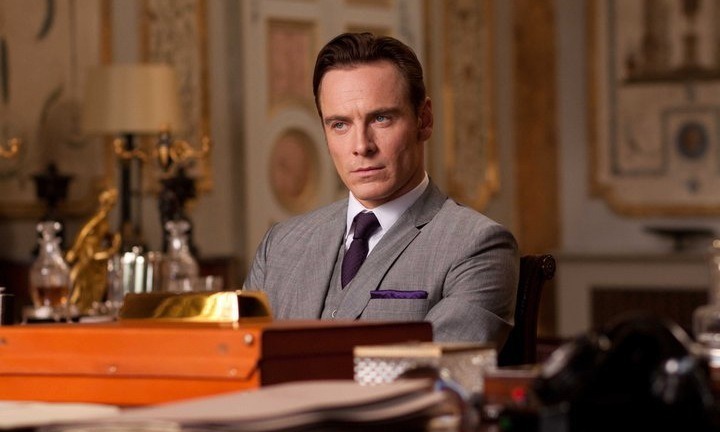 Talk of an X-Men: First Class sequel has been swirling around since before the first film even opened, and we've even heard a few intriguing story ideas from star James McAvoy and director Matthew Vaughn. But actual, confirmed details on the true plotline of the film are still few and far in between, which is why I was interested to hear screenwriter Simon Kinberg drop a few hints about what we could expect to see. In two words: More Magneto. Read his comments and watch the video interview after the jump.
Kinberg went on to explain what he loves so much about working with the X-Men universe — especially its central characters Xavier and Magneto. "I'm a huge X-Men fan. I grew up loving the comic books and it was really exciting to be able to do the origin of Xavier and Magneto, and getting those two actors, McAvoy and [Michael] Fassbender, were really amazing," he said. "So being able to explore those characters with actors of that quality will be exciting a second time around, and doing some things unexpected with those characters, which is the plan."
Though Xavier and Magneto started out as pals in last year's First Class, anyone with even the most rudimentary knowledge of the X-Men could tell you that Magneto eventually turns to the dark side. Kinberg is interested in exploring the character's transition from tortured young Erik Lensherr to the sinister Magneto.
"That's the thing that was so cool about the first movie and we'd want to continue," he said of Magneto's origin story as portrayed in First Class. "Magneto becomes the villain ultimately of the franchise but he's a much more complicated character as a young man. He's someone you sympathize with, you care about, you root for. Even though might not necessarily agree with his methods, you understand his philosophy."
Thankfully, he's got the extremely talented Fassbender on board to help capture those many nuances. While he says the team is "still figuring out" whether Magneto will become a full-on baddie in the sequel, "I think the truth is ultimately that because Michael is such an interesting actor, he'll never be full-on anything. He'll have a villainous side and he'll have a very sympathetic human side you'll be able to relate but you'll also be a little afraid of him. He becomes Magneto, he says 'Call me Magneto' at the end of the first movie."
The complicated relationship between Xavier and Magneto has always been one of the most central, most interesting pieces of the X-Men mythology, and for me, Fassbender's Magneto was far and away the highlight of First Class. I'm on board with anything that'll allow us to see more of that performance. We won't know for a while yet how Kinberg's script actually turns out, but I'm thrilled to hear that he's starting from the right place.
Get More: Movie Trailers, Movies Blog